Philippine Airlines Open Travel Cafe in Tokyo To Promote Tourist Travel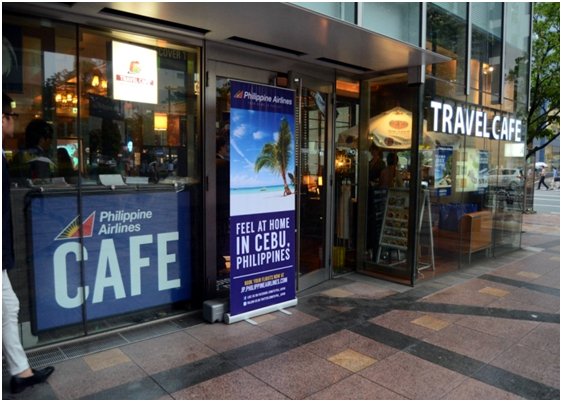 04 July 2014 – The Philippine Airlines (PAL) and Embassy officials, heads of travel agencies in Japan opened the Travel Café in downtown Tokyo as part of the campaign to promote the Philippines as a tourist destination.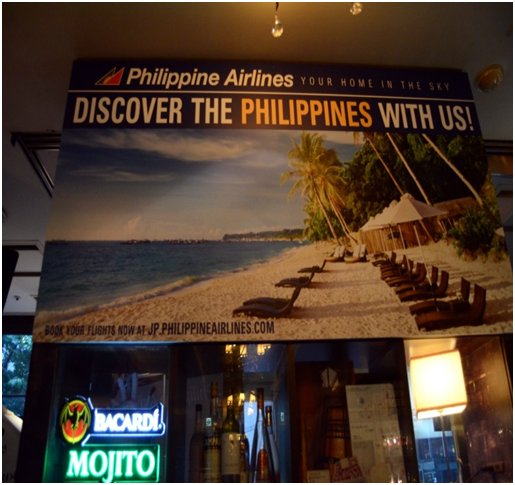 The Travel Café is a chain of themed coffee shops in Japan that features travel and tourism. PAL sponsored the Travel Café along with its staff at 1F Tokyo Kusei Kaikan, 3-5-1 Iidabashi, Chiyoda-ku, Tokyo to feature only PAL promotional materials, i.e. posters, brochures, travel documents, flight schedules during July and August. Ms. Ana Leah V. Rodriguez, Head, Ancilliary Sales, PAL (center at photo below) joins the Travel Café kitchen crew and other PAL Tokyo officials at the opening program where the guests included travel agents in Japan .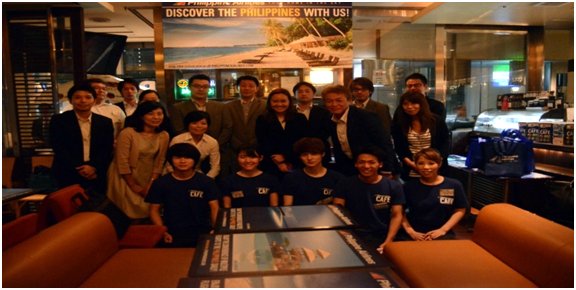 In addition to PAL promotional materials, Travel Café will also offer in its menu Filipino dishes such as chicken and pork adobo, fish escabeche, lumpia, fried rice, turon and of course San Miguel beer (photo below).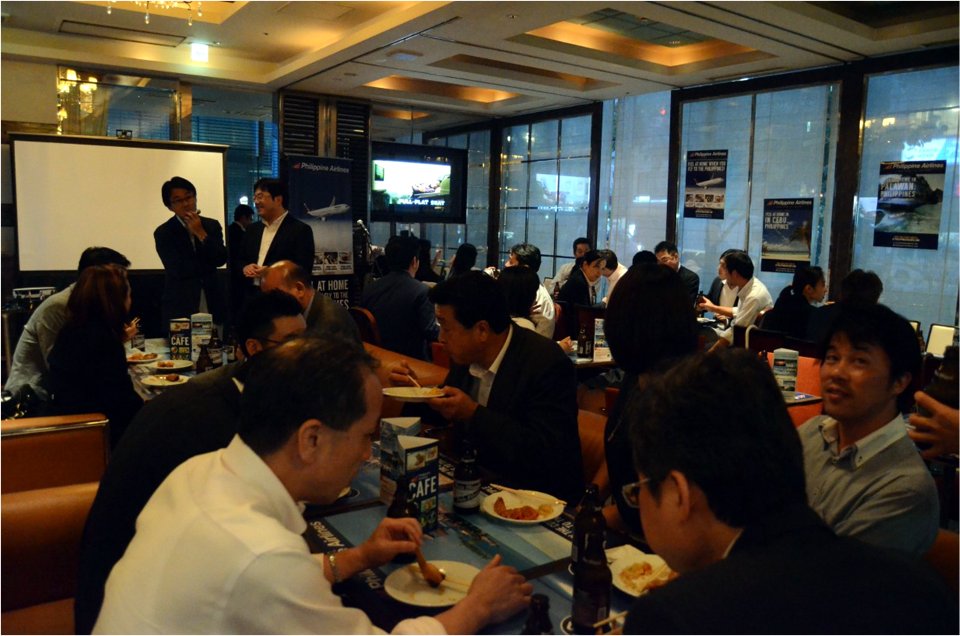 The Embassy and the Tourism Office are supporting the PAL Travel Café in line with the program to increase two-way travel to the Philippines and Japan.
 The traditional "kampai" was offered with the world renowned San Miguel beer by (photo below, left to right) Mr. Tomoyuki Nagao, OIC- Country Manager, PAL; Mr. Valentino Cabansag, Tourism Attaché; Ms. Rodriguez, Head- Ancillary Sales, PAL; Mr. Gilberto Asuque, Deputy Chief of Mission/ Philippine Embassy; and Mr. Tatsuya Iida, Chairman/ Travel Café.