Tribute to Kidlat Tahimik: Lolo of Filipino Indie Cinema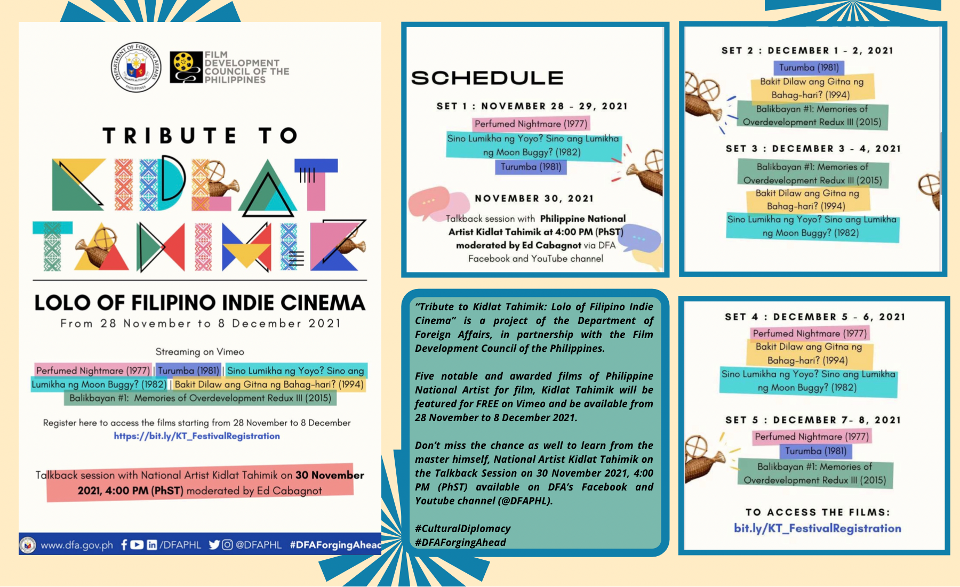 Be part of the first-ever DFA International Film Festival and watch the colorful stories from the Lolo of Filipino Independent Cinema. Five notable and awarded films of Philippine National Artist for film, Kidlat Tahimik will be featured for FREE on Vimeo and be available from 28 November to 8 December 2021.
To access the films, please register through this link: https://bit.ly/KT_FestivalRegistration.
#CulturalDiplomacy
#DFAForgingAhead