President Benigno S. Aquino III's Message on the 115th Anniversary of the Proclamation of Philippine Independence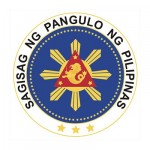 MALACAÑAN PALACE
MANILA
MESSAGE
We join the international Filipino community in commemorating the 115th Anniversary of the Proclamation of Philippine Indepence.
More than a century ago, our forebears fought for freedom, granting every Filipino the right to pursue what is good and right for himself, his loved ones, and his country. Their sacrifices had not been in vain. Today, our people remain united in independence, and are now fighting another battle – to free ourselves from the shackles of ignorance, corruption, injustice, and poverty. May you ignite the patriotism and bayanihan spirit in your hearts, as together, we build and fortify the structures on which our nation is built; may this event be an opportunity to further promote our cultural heritage and uphold the Philippine's revived distinction in this globalized, multicultural milieu.
We are our country's modern-day heroes in this period of revitalization; let us work as one collective, playing our part as custodians of peace and democracy, and as stakeholders in our movement towards equitable progress and lasting reform.
May you have an engaging and meaningful celebration.
Sgd.
BENIGNO S. AQUINO III
MANILA
12 June 2013