President Benigno S. Aquino III's Independence Day Message for Foreign Service Officers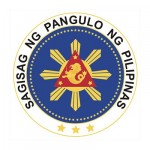 MALACAÑAN PALACE
MANILA
MESSAGE
My warmest greetings to all our Philippine Foreign Service Officers across the globe, as we celebrate the 115th Anniversary of the Proclamation of Philippine Independence.
Overseas celebrations of our independence demonstrate the unwavering spirit of bayanihan that binds our people. We join you in commemorating the sacrifices of our heroes who fought for the liberties we now enjoy – granting every Filipino the right to pursue what is good and right for himself, his loved ones, and his country. Today, our people remain united in freedom, and are now fighting another battle – to rid ourselves of the shackles of ignorance, corruption, injustice, and poverty, in pursuit of inclusive growth and lasting reform. Our Philippine Embassies are crucial to the fulfillment of this goal, for you help advance the welfare of Global Filipinos. May you remain among our steadfast partners in reinforcing our diplomatic relations with the rest of the world and in contributing to their cultural and economic landscapes, while also fulfilling your mandate of representing the Philippines and providing assistance to our kababayans abroad.
Let us keep the flame of patriotism alive in our hearts, as together, we build and fortify the foundation upon which our nation lies; may this event be an opportunity to further promote our cultural heritage and uphold the Philippines' revived distinction in this globalized, multicultural milieu.
I wish you a meaningful celebration.
Sgd.
BENIGNO S. AQUINO III
MANILA
12 June 2013