Philippine Embassy Thanks Japan For Oil Spill Response Assistance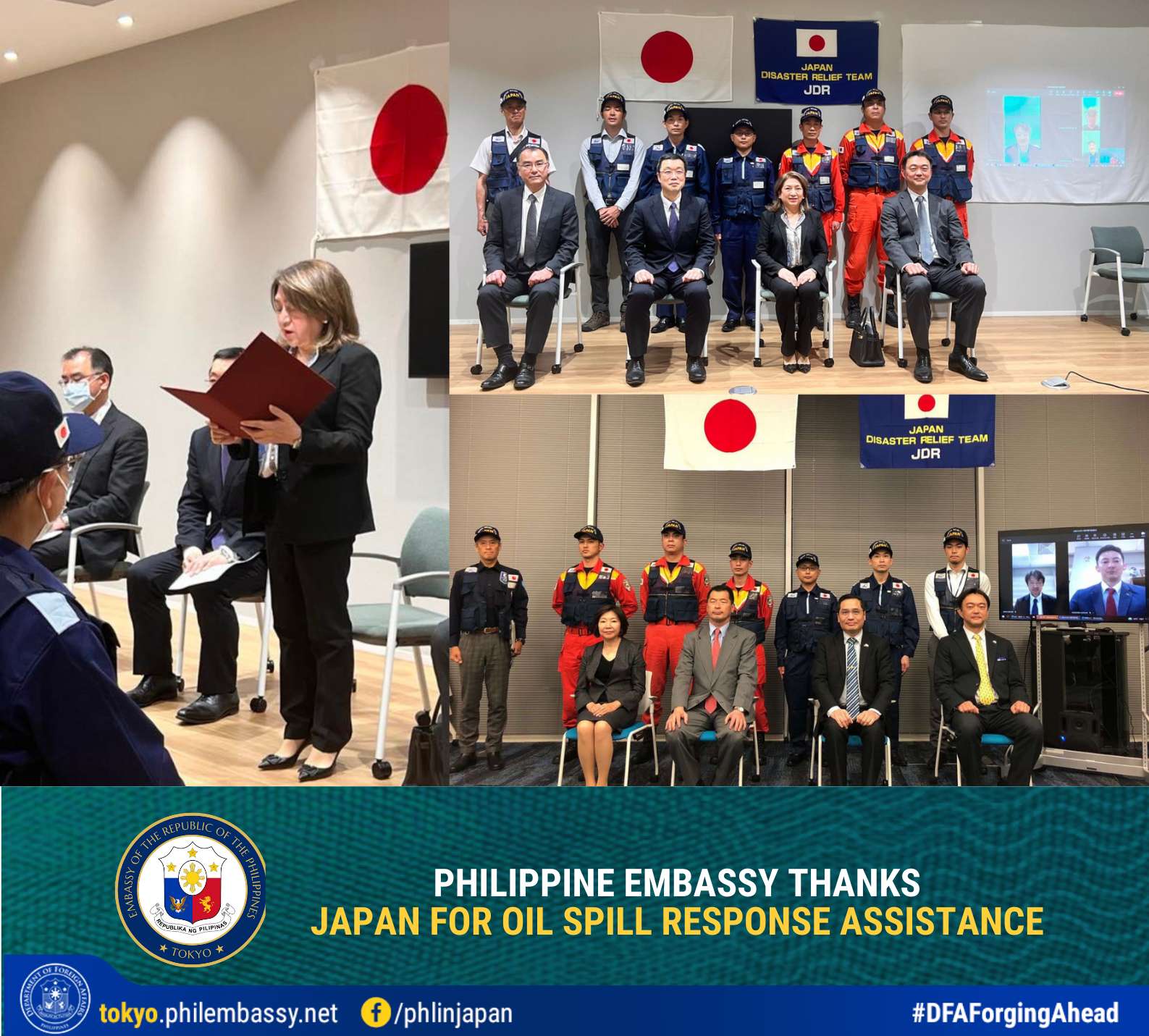 21 March 2023 – Philippine Ambassador to Japan Mylene Garcia-Albano joined officials of the Japanese Government and the Japan International Cooperation Agency (JICA) in welcoming back to Tokyo the 6-person Expert Team from the Japan Disaster Relief Secretariat which was sent to Mindoro to assist in mitigating the effects of the oil spill which resulted from the sinking of the vessel MT Princess Empress.
"Through the invaluable assistance provided by our international partners, especially Japan, we were able to mitigate the effects of this oil spill. Your team's expert guidance and the Japanese government's provision of equipment went a very long way in containing the oil spill and its impact on our coastal communities in Mindoro and the neighboring provinces," the Ambassador said in her remarks during the decommissioning ceremonies held at Tokyo Haneda International Airport.
The team, which was deployed to Mindoro on March 9 following a formal send-off ceremony attended by Philippine Embassy Deputy Chief of Mission Robespierre Bolivar, provided expert advice and equipment to the Philippine Coast Guard, in their efforts to contain the spread of the oil spill which has affected an estimated 13,000 fisherfolk and 77 coastal communities.
The Philippines and Japan have long-standing cooperation on disaster response and recently signed a bilateral Terms of Reference on Humanitarian Assistance and Disaster Relief during President Marcos' official visit to Tokyo in early February.