Philippine Embassy Supports University of the Philippines Farmer Pension Program Study Visit to Japan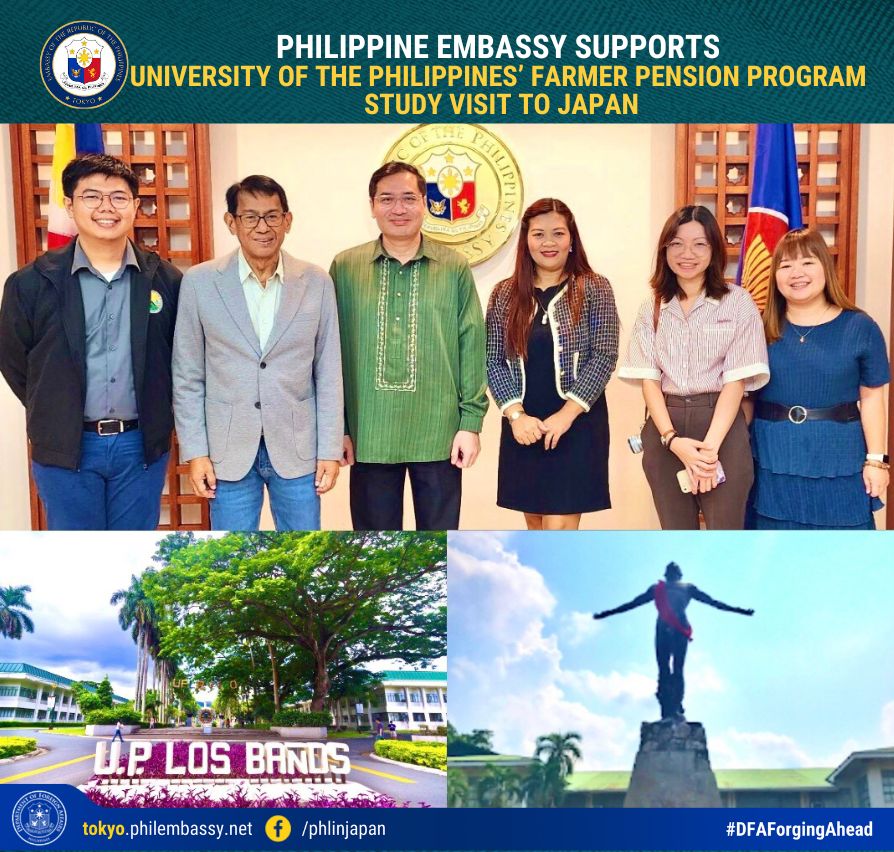 Philippine Embassy Chargé d'Affaires (CDA) Robespierre Bolivar and Agriculture Attache Aleli Maghirang welcomed a University of the Philippines Los Baños Benchmarking Delegation at the Embassy on 25 September 2023. Led by Mr Alexis Del Rosario, the delegation aimed to gather and analyze data in support of a social insurance programs for farmers, farmworkers, and fisherfolk in the Philippines by studying the successful pension policy interventions in Japan.
The mission is part of the Policy Study in Support of the Establishment of a Social Security Support Program or Pension System for Farmers, Farmworkers and Fisherfolks (3FPS), funded by the Philippine Council for Agriculture and Fisheries (PCAF) under the Department of Agriculture.
The Team was in Japan from September 25-29, 2023 and conducted briefings, meetings, and interviews to gather first-hand information on the Japan Pension Program for farmers. The group met with Japan's Ministry of Health, Labor and Welfare (MHLW), the Japan Pension Service (JPS), the Independent Administrative Institution Farmer's Pension Fund and National Mutual Insurance Federation of Fisheties Cooperative Association.