Philippine Embassy in Tokyo celebrates 115th Independence Day with Filipino Community
 The Philippine Embassy in Tokyo celebrated the 115th Anniversary of the Proclamation of Philippine Independence with the members of the Filipino Community at the Chancery on 22 June 2013.
The commemoration began with a mass and was followed by a reception. The National Day Messages for the Filipino community of President Benigno S. Aquino III and Secretary of Foreign Affairs Albert del Rosario were delivered by Minister Angelica Escalona and Minister and Consul General Marian Jocelyn Tirol Ignacio respectively.

Ambassador Manuel M. Lopez exhorted the Filipino community to take pride in the gains of the Philippines, particularly the economic gains and progress made by the transparency and good governance efforts of the Aquino administration.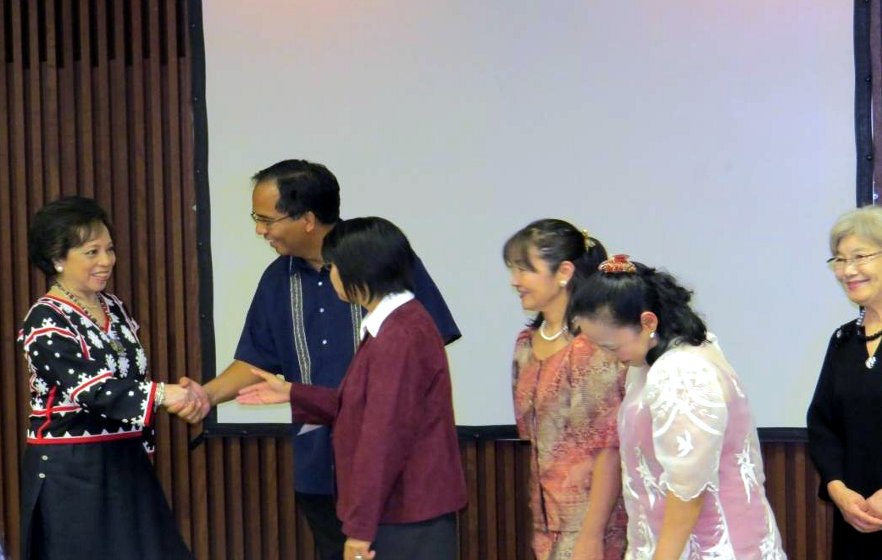 Madame Maria Teresa L. Lopez also turned-over proceeds from the Asia Pacific Friendship Ladies Society (ALFS) Charity Bazaar 2013 to organizations and institutions which help protect and promote the welfare of Filipinos in Japan. These include the Philippine Assistance Group (an umbrella group of Filipino community organizations in the greater Kanto area which provides assistance to distressed Filipinos in Japan), as well as four organizations and institutions that provided volunteers, temporary shelter, and various forms of support and assistance to Filipinos and their families, especially during the Great East Japan Earthquake in 2011 – the Franciscan Chapel Center, Kichijoji Catholic Church, Tokyo Lighthouse Church, and the Wesley Center.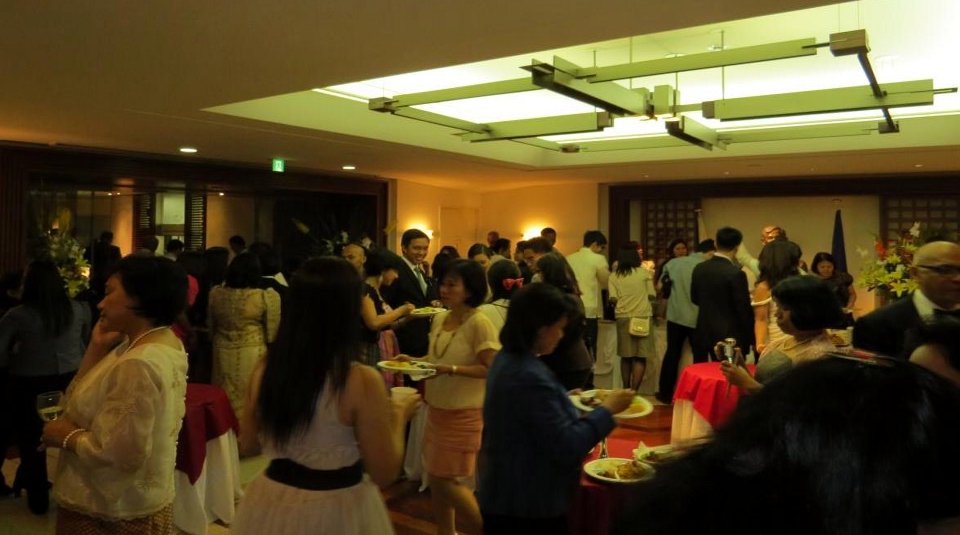 The reception was well attended by various Filipino community leaders and Filipino workers and professionals based in Japan. The guests were treated to Filipino cuisine as well as songs and group dances.
There are more than 216,000 Filipinos in Japan. Filipinos constitute the third biggest group of foreigners in this country.