Philippine Embassy in Japan Calls For Enhancement of Trade and Tourism Between ASEAN and Japan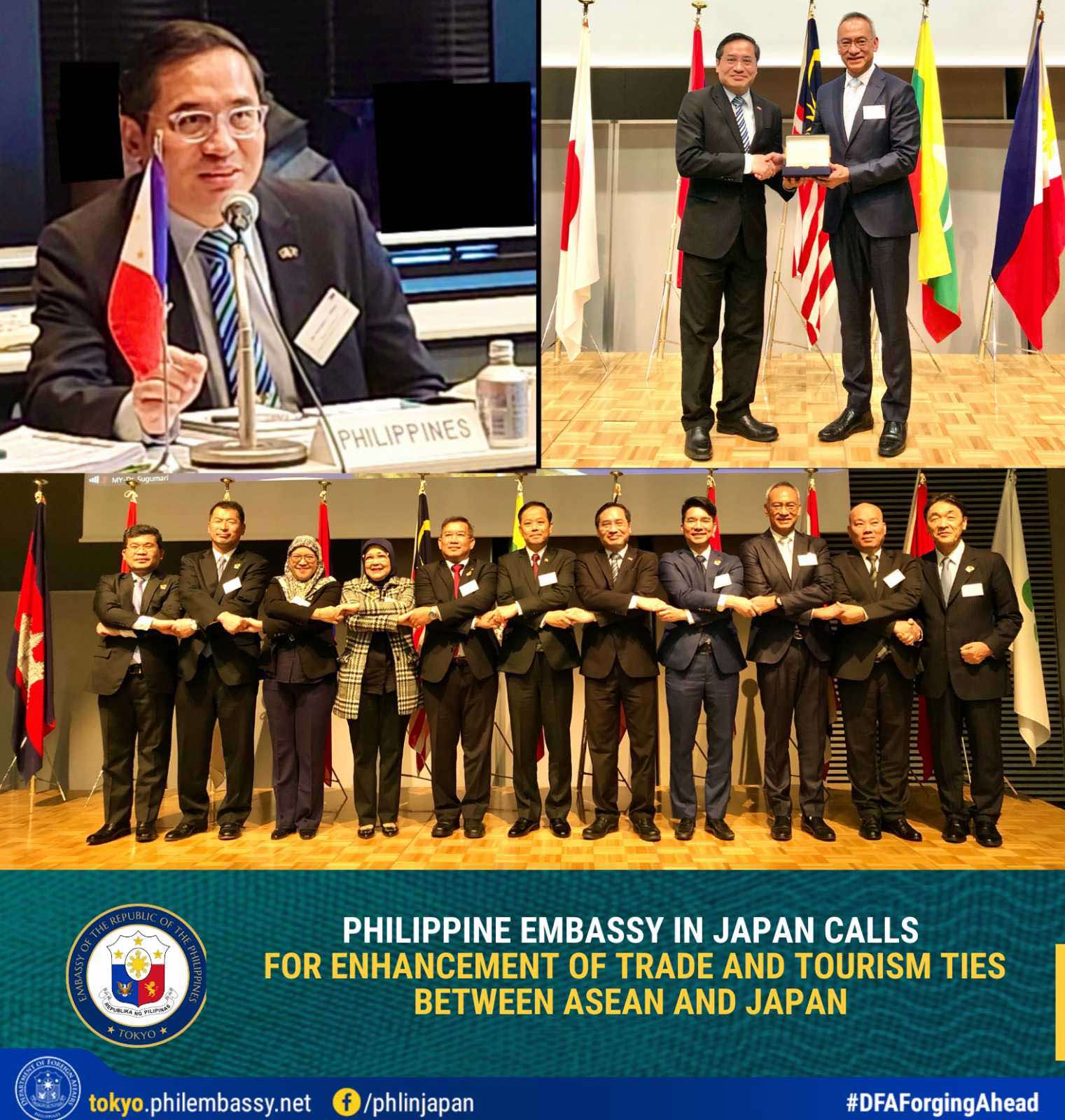 The Philippine Embassy in Japan's Deputy Chief of Mission (DCM), Robespierre L. Bolivar, in his capacity as Council Director for the Philippines, called on the ASEAN-Japan Center (AJC) to "continue creating projects which promote trade and sustainable impact investments in the Philippines and other ASEAN Member States" at the Second 42nd Annual Meeting of the AJC Council in Tokyo on 17 March 2023.
Attended by the Council Directors from all ten ASEAN Member States and Japan, the Council discussed the Center's key high-level achievements, including activities related to the celebration of the 50th Year of ASEAN-Japan Friendship and Cooperation in 2023.
In his remarks, DCM Bolivar thanked AJC Secretary-General Dr. Kunihiko Hirabayashi, as well as the officers and staff of the AJC, for actively advancing economic cooperation between ASEAN and Japan in the core areas of trade and investment relations, and for promoting of two-way tourism and people-to-people linkages.
The Council's 42nd meeting also evaluated the results of the AJC projects in ASEAN Member States, including the Philippines, and discussed operational reforms and financial support to strengthen AJC's core operational activities.
AJC is an intergovernmental organization established by the 10-member ASEAN States and Japan to promote exports and enhance investment, tourism, as well as people-to-people exchanges between ASEAN Member States and Japan.