Philippine Embassy Encourages Filipino Scholars To Help Build A Stronger Nation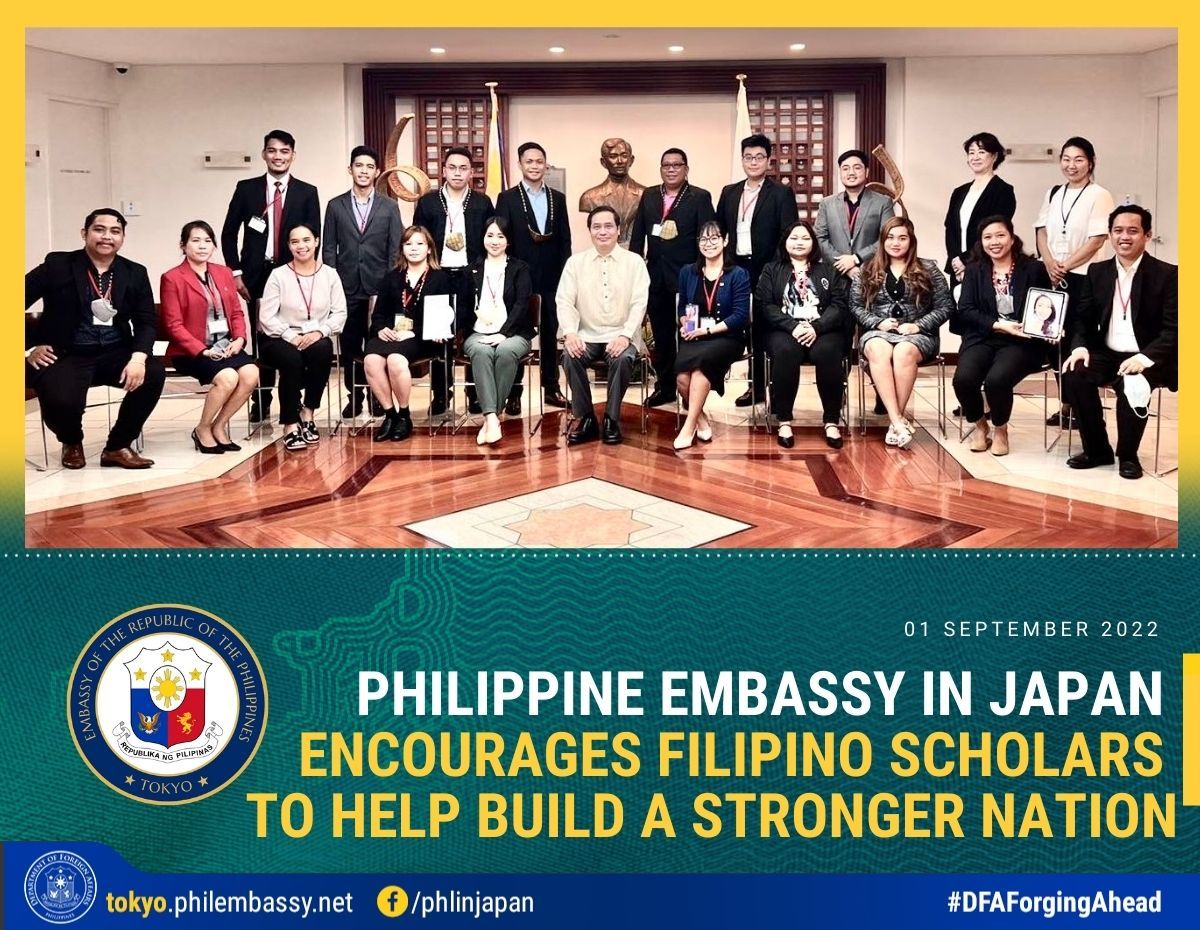 01 September 2022 – Philippine Embassy Chargé d'Affaires (CDA) Robespierre Bolivar encouraged Filipino scholars studying in Japan to contribute to nation-building in a meeting at the Embassy on August 31st.
CDA Bolivar met with 20 Filipino students who will be starting their masters' degrees this month in various universities in Japan in the fields of public policy, management, engineering, finance, and environmental science.
In his welcome remarks, he noted that Japan is one of the Philippines' most important bilateral partners, especially in terms of human resource development and training. He also reminded the scholars that as Japan is one of the most industrialized countries, that they have an excellent opportunity to learn new ideas and technology which will benefit the Philippines. "I encourage you to make the most of your studies so that when you return to our country you will be able to use what you learned here in Japan to help build a stronger Philippines," he said.
The 20 scholars come from various agencies of the Philippine Government. Their studies are being sponsored by the Japan International Cooperation Center and Japan Grant Aid's Human Resource Development Scholarship (JICE-JDS).