Philippine Embassy Celebrates Artworks By Filipino High School Students Featured at the National Art Center in Tokyo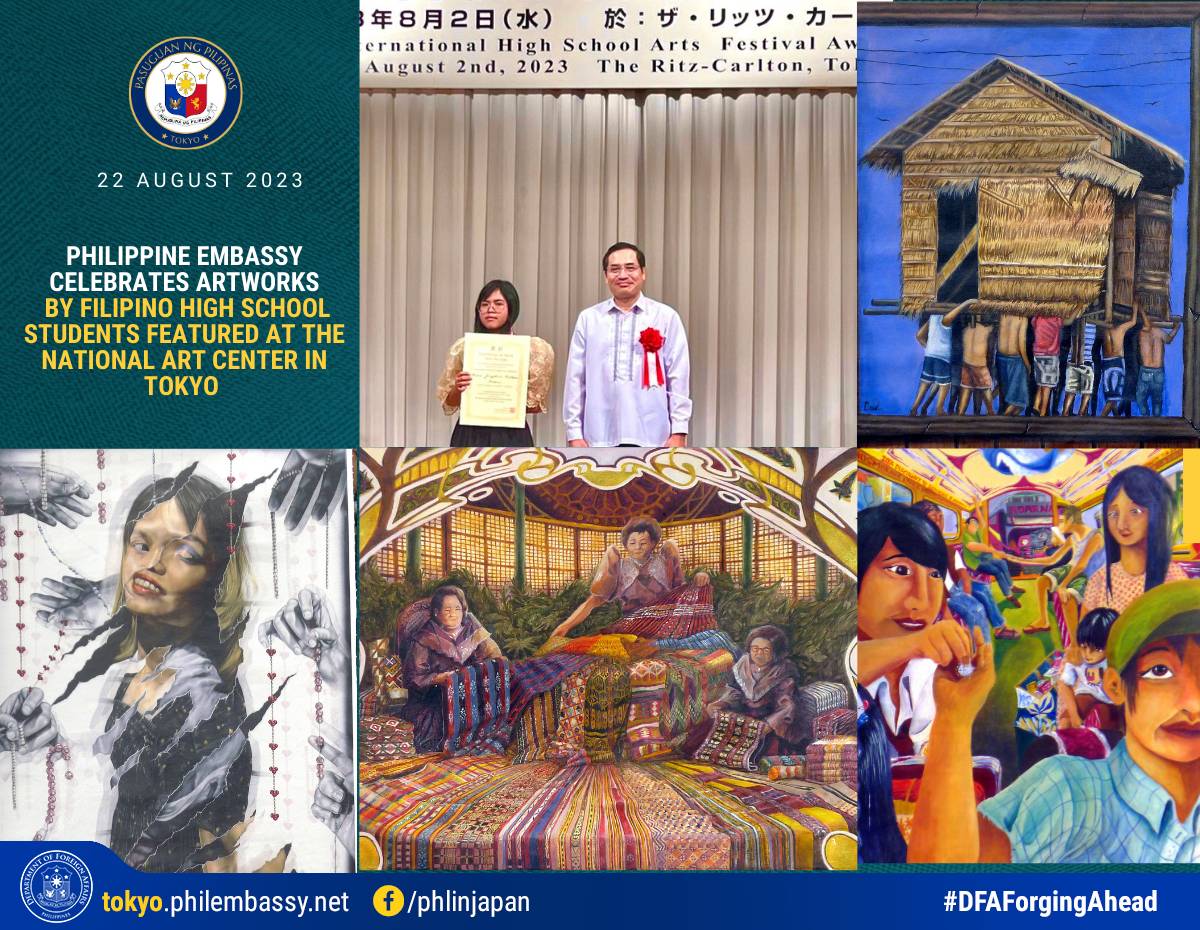 Paintings created by four Filipino student artists from the Philippine High School for the Arts (PHSA) were exhibited at National Art Center in Tokyo for the 24th International High School Arts Festival on 09 to 20 August 2023. Chelsea Josephine Roldan Diamos, Michelle Ann Kinomes, Eicyd Timothy Rico, and Kysha Casandra Danao were among the young artists from 14 countries around the world whose works were chosen to be exhibited at the prestigious art festival.
Philippine Embassy in Japan Charge d' Affaires (CDA) Mr. Robespierre L. Bolivar attended the awarding ceremony on 02 August 2023 at the Ritz Carlton Hotel in Tokyo and presented Ms. Chelsa Josephine Roldan Diamos the "Merit of Recognition" certificate and medal for her artwork entitled "A Thousand Colors and Between". Ms. Diamos traveled to Tokyo to personally receive her award accompanied by her Faculty Adviser, Mr. Leo Gerardo C. Leonardo.
The Festival is an annual art event organized by the International Foundation for Arts and Culture (IFAC) in Japan aimed at fostering cultural exchange among the youth in the field of art.