Philippine Economic Managers Reaffirm Stronger Economic Cooperation With Japan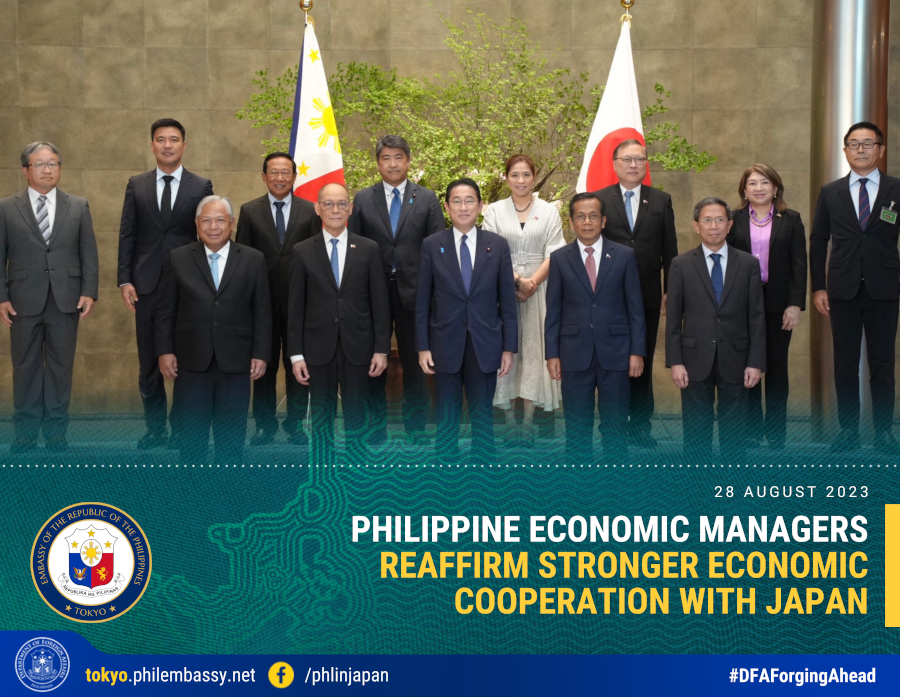 A Philippine delegation led by Finance Secretary Benjamin E. Diokno was on an official visit to Tokyo to attend the 14th High-Level Joint Committee Meeting (14th JCM) on Infrastructure Development and Economic Cooperation and related meetings on 28-29 August 2023. The 14th JCM served as a platform for both sides to reaffirm their commitment in strengthening PH-JP economic cooperation.
The Philippine delegation had the opportunity to pay a courtesy call on Prime Minister Kishida Fumio. During the call, PM Kishida acknowledged that the Philippines is an important partner for Japan. He also reiterated Japan's support for the Marcos administration's "Build, Better, More" (BBM) infrastructure program, as well as PH's efforts to become an upper middle-income country (UMIC) by 2025. In response, Secretary Diokno thanked Japan for being the Philippines' top bilateral official development assistance (ODA) partner over the years, and highlighted President Marcos' official visit to Japan last February 2023 as one of the most recent milestones of our strategic partnership.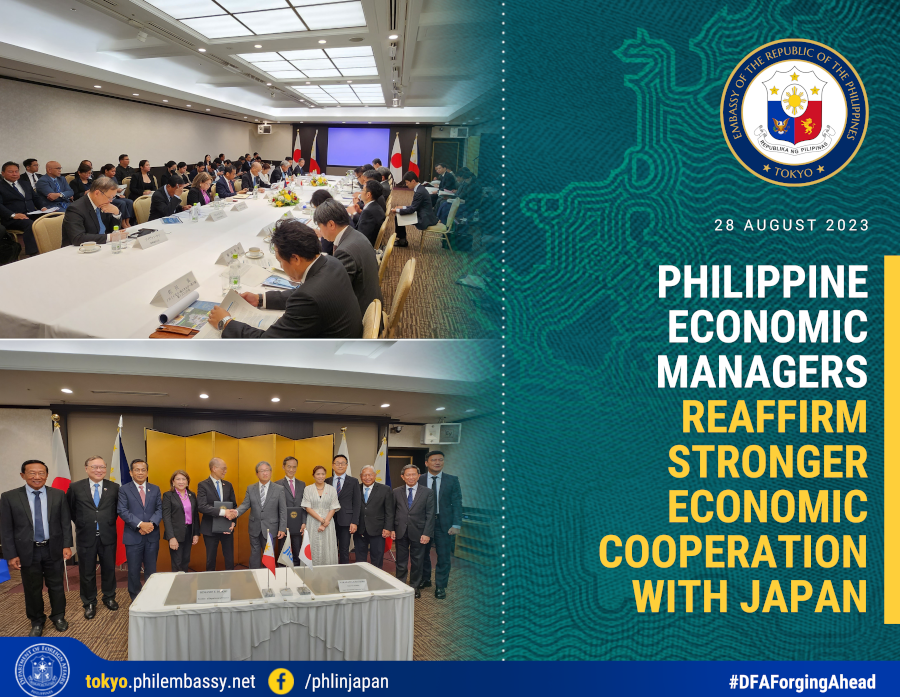 During the 14th JCM, both sides took stock of the progress of existing Japan-assisted projects, including high-impact infrastructure projects (e.g. Metro Manila Subway, NSCR Extension Project, etc), support for Mindanao, and sectoral cooperation in the areas of regional development, agriculture, ICT, energy and environment, maritime safety and disaster risk management. Both sides also discussed new directions of future cooperation, including promoting public-private partnerships (PPP) as one of the strategies in mobilizing resources. The Japanese delegation was headed by Mr. Mori Fumiaki, Special Advisor to the Prime Minister. The loan agreement for the Post-Disaster Standby Loan Phase III amounting to 30 billion yen was also signed between Secretary Diokno and JICA Vice-President Nakazawa Keiichiro.
With JICA as an important development partner, the Philippine delegation also met with JICA President Tanaka Akihiko. Secretary Diokno conveyed the Philippines's appreciation for JICA's support for its economic agenda, including its work in Mindanao and the Bangsamoro region. For his part, JICA President Tanaka reaffirmed JICA's commitment in its development cooperation with the Philippines across broad areas of the economy, including in Mindanao, and looked forward to further advancing its partnership in sectoral areas such as in energy, ICT, maritime safety, as well as new frontiers such as space technology.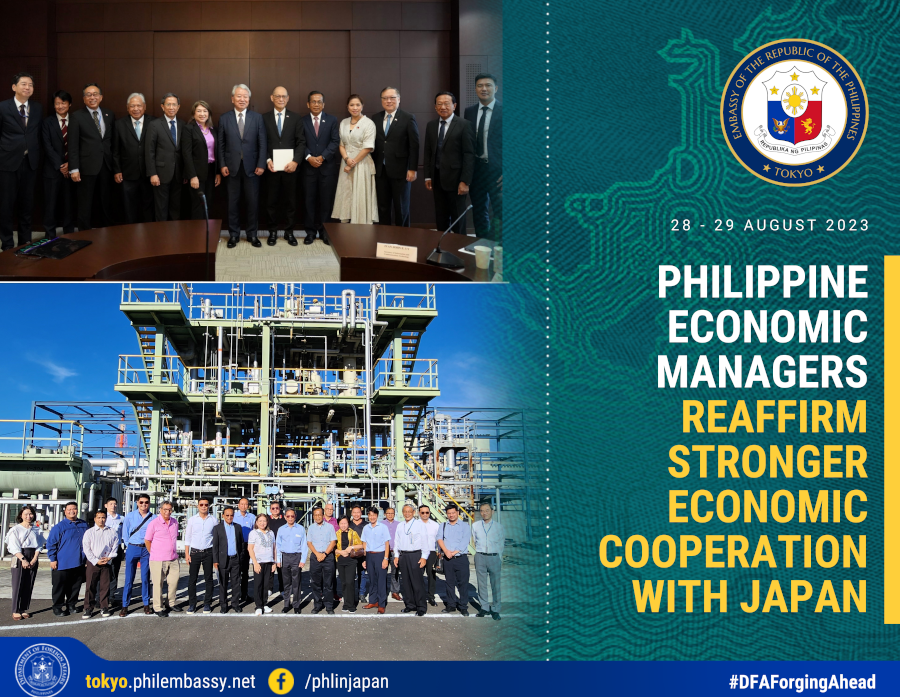 Mr. Sakakida Masakazu, Chairman of the Board, President & CEO of Chiyoda Corporation also warmly welcomed the Philippine delegation to Chiyoda's Headquarters in Yokohama City. In line with the 14th JCM, the Japanese government arranged a site visit to Chiyoda where the Philippine delegation was briefed about Chiyoda's proprietary hydrogen technology and its potential to contribute to decarbonization efforts once commercialized, including a visit to a live demo plant.
The Philippine delegation was composed of DOF Secretary Benjamin E. Diokno, NEDA Secretary Arsenio M. Balisacan, DBM Secretary Amenah F. Pangandaman, DPWH Secreary Manuel M. Bonoan, DOTR Secretary Jaime J. Bautista, DOE Secretary P.M. Lotilla, DICT Secretary Ivan John E. Uy and BCDA President & CEO Joshua M. Bingcang. Ambassador Mylene J. Garcia-Albano also joined the delegation in their official events.
The JCM is a bilateral mechanism established in 2017 to bring together Japanese policy makers with the Philippines' Economic Managers, and support dialogue on policies and priority projects.