Philippine Ambassador to Japan MYLENE J. GARCIA-ALBANO Presents Credentials to His Majesty the Emperor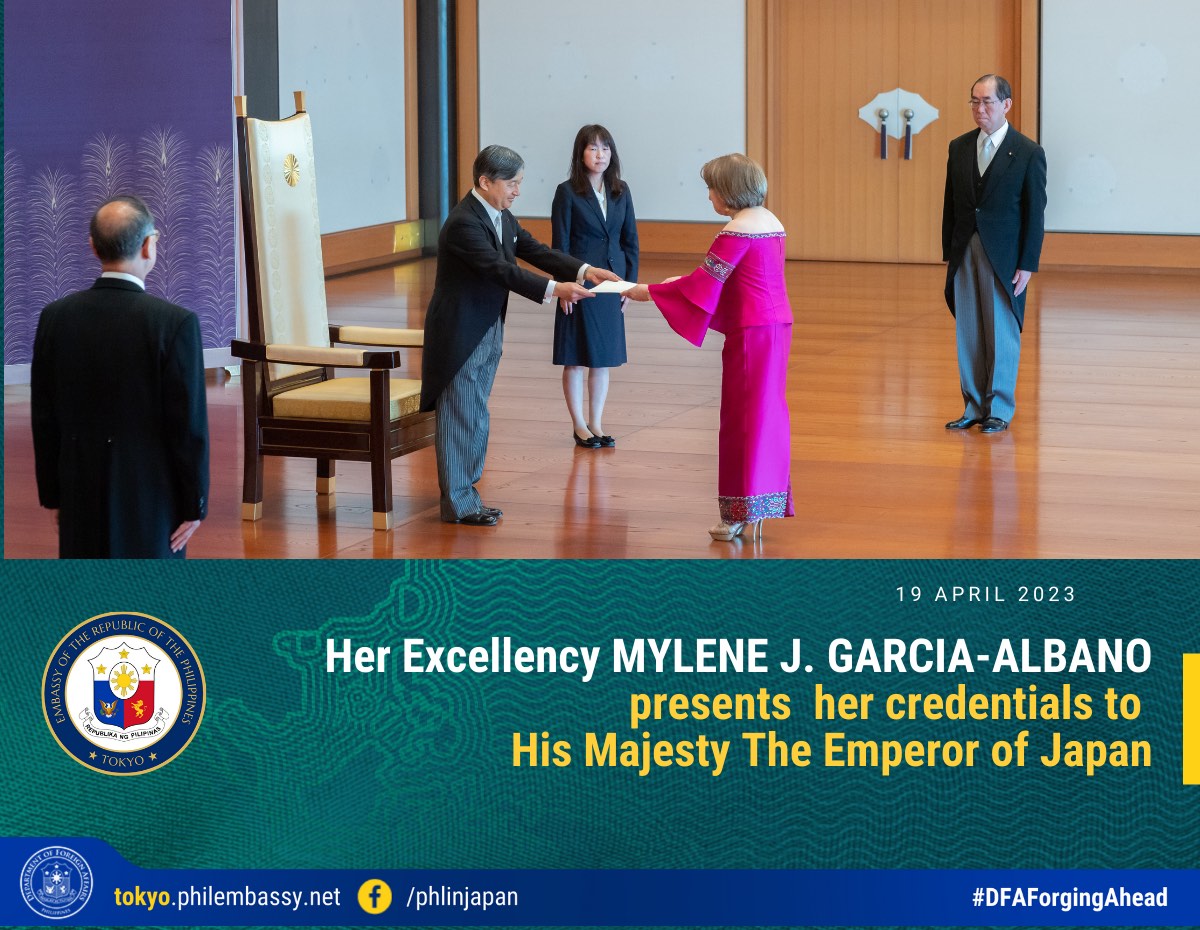 Philippine Ambassador to Japan, H.E. Mylene J. Garcia-Albano, presented her credentials to His Majesty the Emperor of Japan on 19 April 2023, in a ceremony held at the Imperial Palace in Tokyo.
In their conversation towards the end of the ceremony, H.M. the Emperor recalled the successful visit to Japan of His Excellency Ferdinand Marcos Jr. in February 2023, and observed how important the relations of Japan and the Philippines are. Ambassador Garcia-Albano conveyed that President Marcos was very pleased with the meaningful results of his visit, and expressed her determination to deepen the relations further.
The Hon. Matsumoto Takeaki, Minister for Internal Affairs and Communications, was present at the ceremony as Minister in attendance.