Philippine Ambassador Addresses Parishioners at the Catholic Meguro Church in Tokyo on The First Night of Simbang Gabi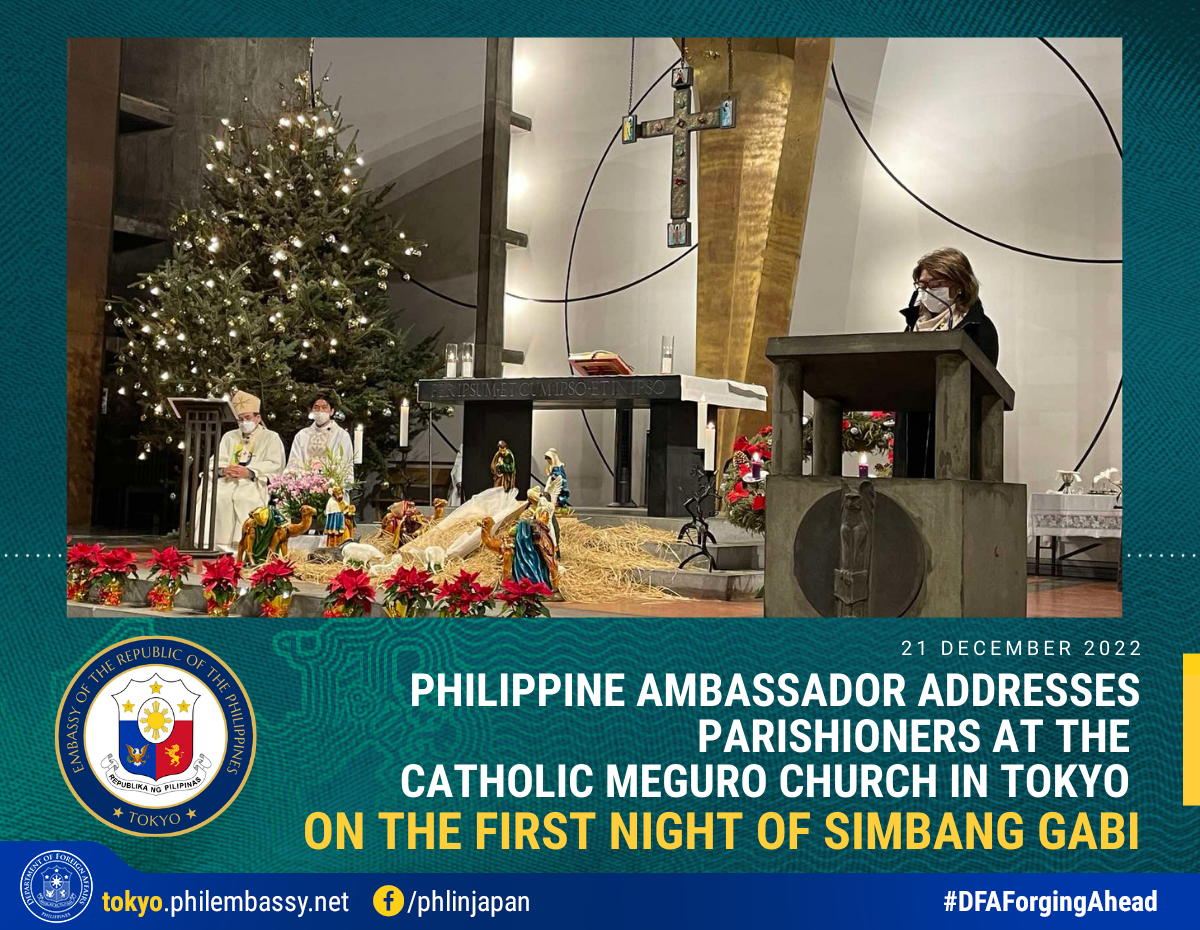 Upon the invitation of Filipino Priest Fr. Edwin Corros, the Philippine Ambassador to Japan, Her Excellency Mylene J. Garcia-Albano, with officials from the Philippine Embassy, joined the parishioners of the Catholic Meguro Church in celebration of the first day of "Simbang Gabi" on 15 December 2022.
The Mass was celebrated by the Archbishop of Tokyo, Rev. Fr. Tarcisius Isao Kikuchi. Rev. Fr. Antonio Camacho Muñoz, the Parish Priest of Catholic Meguro Church was also present and assisted the Archbishop during the mass. In the Archbishop's Homily, he called for true solidarity despite adversities that were experienced in recent years with the pandemic.
Ambassador Garcia-Albano addressed members of the Filipino Community at the closing of the mass service. She said, "Simbang Gabi is a community-building activity observed in the Philippines and by Filipino Catholics around the world. It is regarded as a gesture of sacrifice and thanksgiving by the churchgoers."
"Simbang Gabi" is the devotional nine-day series of masses of Filipino Catholics in preparation and anticipation for Christmas Day.