Members of the House of Representatives Embark on an Official Visit To Japan 18-22 February 2023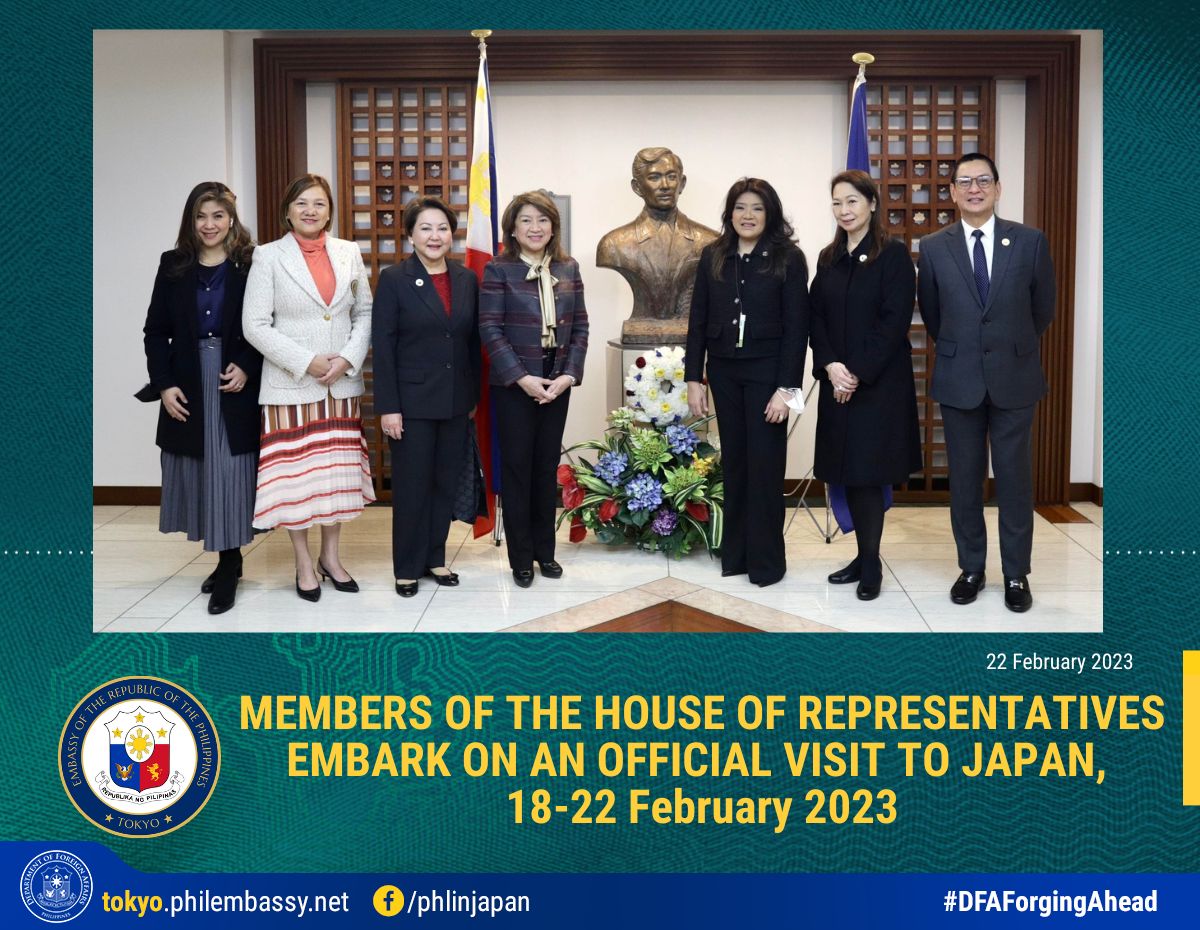 TOKYO – Members of the House of Representatives, co-led by Representative Maria Rachel J. Arenas (3rd District of Pangasinan), Chair of the Committee on Foreign Affairs and, Representative Lorna C. Silverio (3rd District of Bulacan), Vice-Chair of the Committee on Inter-Parliamentary Relations and Diplomacy, embarked on an Official Visit to Japan from 18 to 22 February 2023.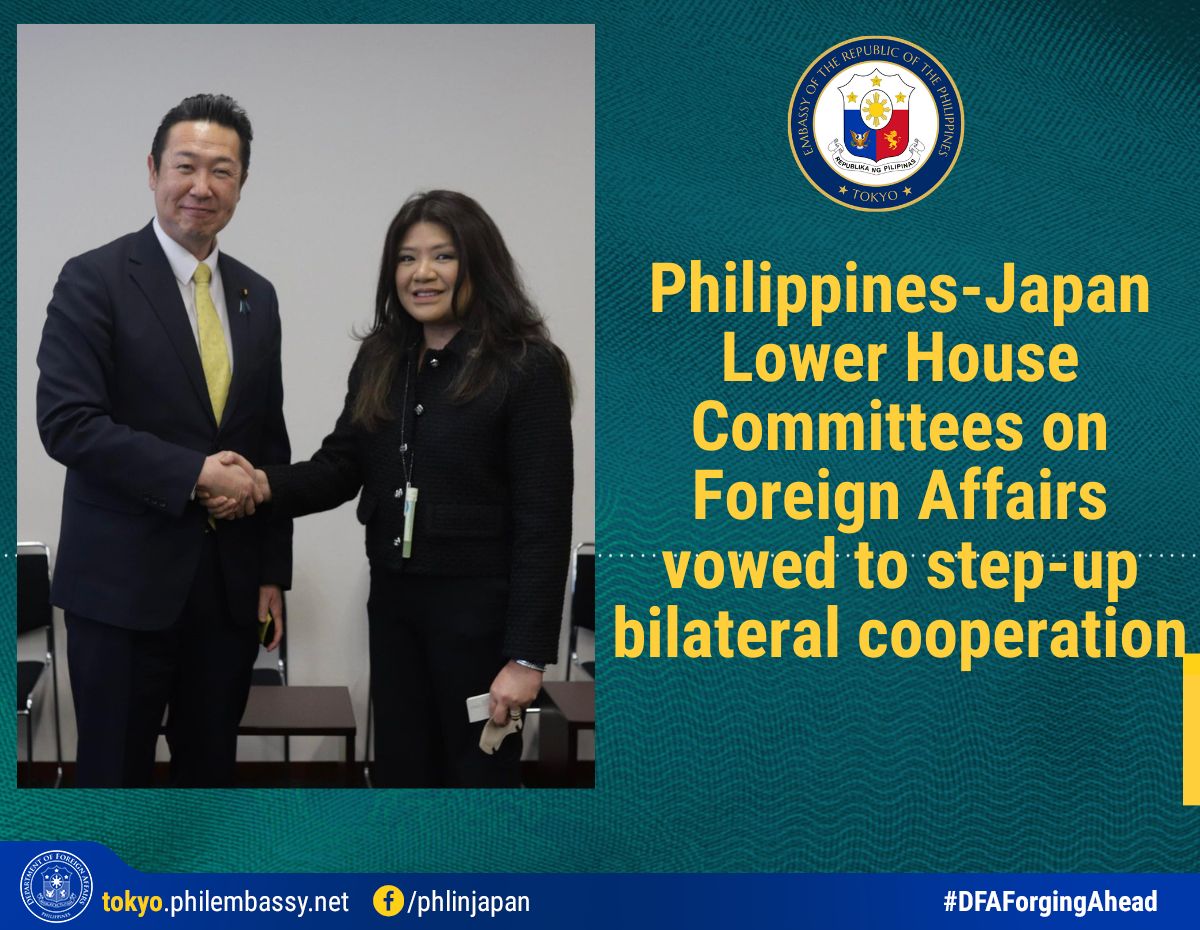 During the five-day visit, the delegation met with The Honorable KIKAWADA Hitoshi, Chair of the Standing Committee on Foreign Affairs of the National Diet of Japan, where both sides exchanged views on the Philippines-Japan Strategic Partnership.
The delegation also met with the members of the Japan Philippines Parliamentary Friendship League (JPPFL), led by its Chair, The Honorable MORIYAMA Hiroshi. The Honorable Lorna Silverio, Vice-Chairperson of the Committee on Inter-Parliamentary Relations and Diplomacy, stressed how the House of Representatives supports the President's aspirations for closer relations between the two legislatures through more engagements with Japan, while The Hon. Rachel Arenas spoke of both sides' long-standing relations in a wide range of sectors, as the basis for closer cooperation. Both sides welcomed efforts to further solidify parliamentary relations, by activating platforms for exchange, including the Philippines-Japan Parliamentary Association (PJPA), and the JPPFL.
The visit culminated in a townhall-style "Kumustahan" with select members of the Filipino Community in Japan. The delegation shared their initiatives and advocacies for their individual districts as well as their legislative push in the Lower House to support the general welfare of overseas Filipinos. The delegation exchanged views with the community on measures and legislation to enhance the economic, financial and social well-being of workers overseas and their families in the Philippines.
Joining the delegation were Representative Loreto B. Acharon (General Santos City, Lone District), Representative Maria Theresa V. Collantes (3rd District of Batangas), Representative Josefina B. Tallado (1st District of Camarines Norte), Representative Laarni Lavin Roque (4th District of Bukinon) and Representative Anthony Rolando T. Golez Jr. (Malasakit Party List).