Fiesta Filipinas: "Kadayawan Festival"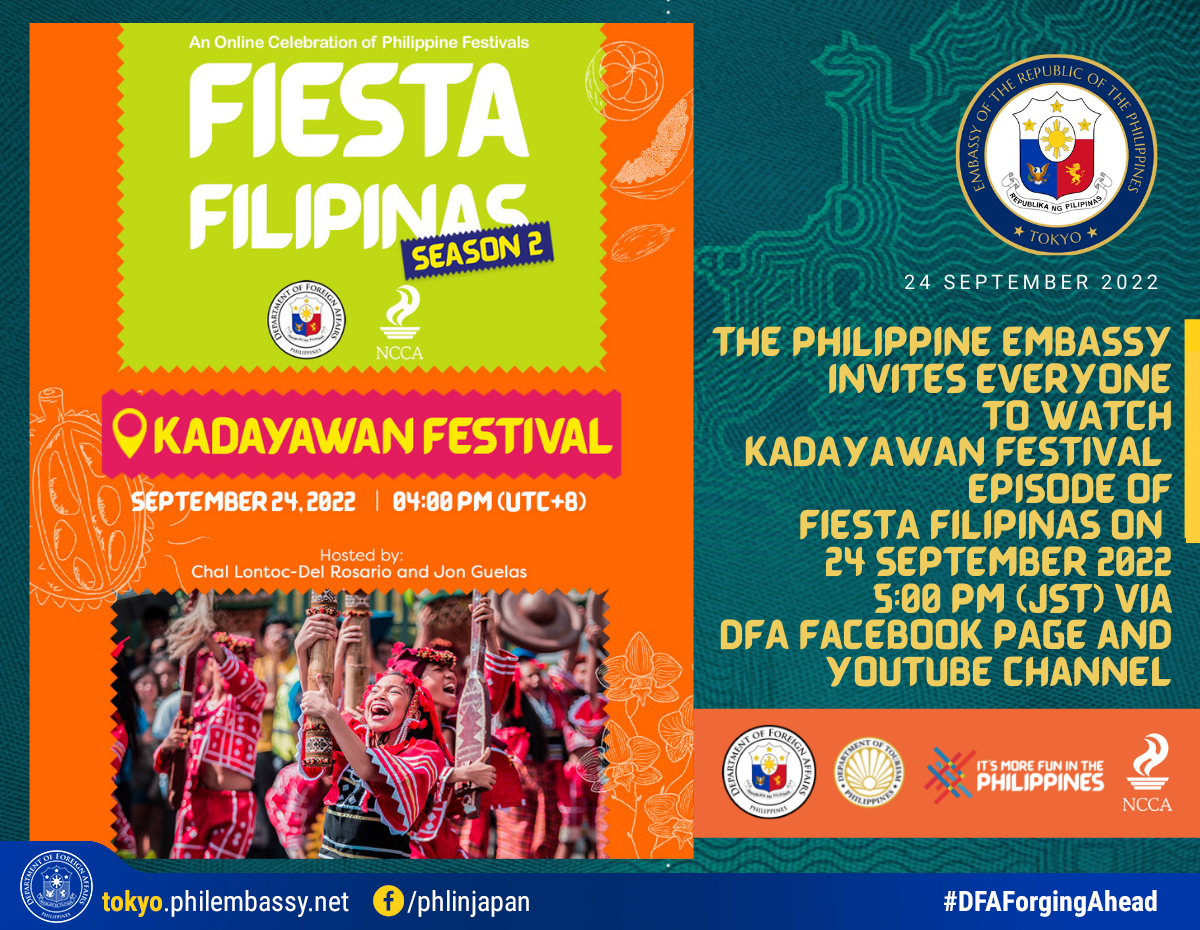 Madayaw, bisitas! That means "good" or "beautiful" in the local dialect.
Get ready to celebrate and experience with us the bountiful culture of Davao through the Kadayawan Festival on 24 September 2022, 5:00 AM (Japan Standard Time).
Join us via the DFA Facebook page and YouTube channel (https://tinyurl.com/wv2wc7km).
Don't miss the third episode of Fiesta Filipinas Season 2: An Online Celebration of Philippine Festivals by the Department of Foreign Affairs in partnership with the National Commission for Culture and the Arts.
#FiestaFilipinas
#CulturalDiplomacy
#DFAForgingAhead
#KulturaPH #InstaKultura
#ItsMoreFunInThePhilippines #MoreFunWithYou