Courtesy Call of Ambassador Mylene J. Garcia-Albano on Hon. Nishiwaki Takatoshi, Governor of Kyoto Prefecture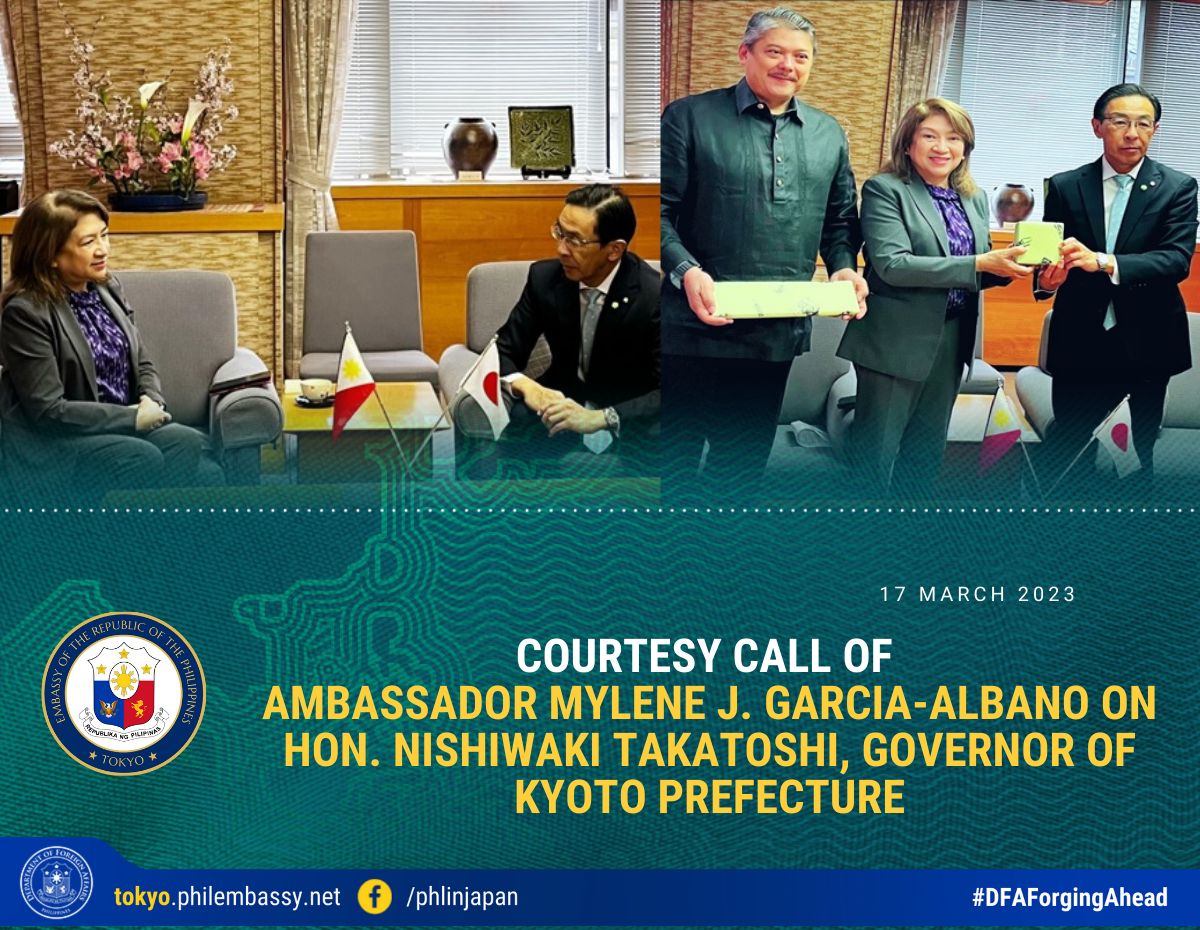 17 MARCH 2023, KYOTO CITY – Ambassador-designate Mylene J. Garcia-Albano paid a courtesy call on Hon. Nishiwaki Takatoshi, Governor of Kyoto Prefecture.
Kyoto is the first Prefecture that Ambassador-designate Garcia-Albano visited outside Tokyo. It is also the first Prefecture that she visited in 2023 and the first time that a Philippine Ambassador to Japan visited a prefecture under the Philippine Consulate General's jurisdiction in Osaka. Governor Nishiwaki conveyed his sincere gratitude and appreciation to the Ambassador for visiting Kyoto. He recognized the deep connection between the Philippines and Japan that spans history and ties its peoples. The Governor notes that many Japanese nationals visit the Philippines to learn English. Kyoto is known as the prefecture of students and is one of the best student cities in the world with a number of top Universities.
The Governor encourages more Filipino students to apply to one of the Universities in Kyoto. On this note, the Ambassador opened the possibility of a sister-province arrangement with Kyoto primarily in the areas of Education. Ambassador-designate Garcia-Albano was joined by Philippine Consul General in Osaka Voltaire D. Mauricio.
At present, there are 2,634 registered Filipinos residing in Kyoto Prefecture. A portion of this number is the Filipino student population at the various Universities in the area.