Ambassador Garcia-Albano Seeks Enhanced Cooperation with the Philippine Society of Japan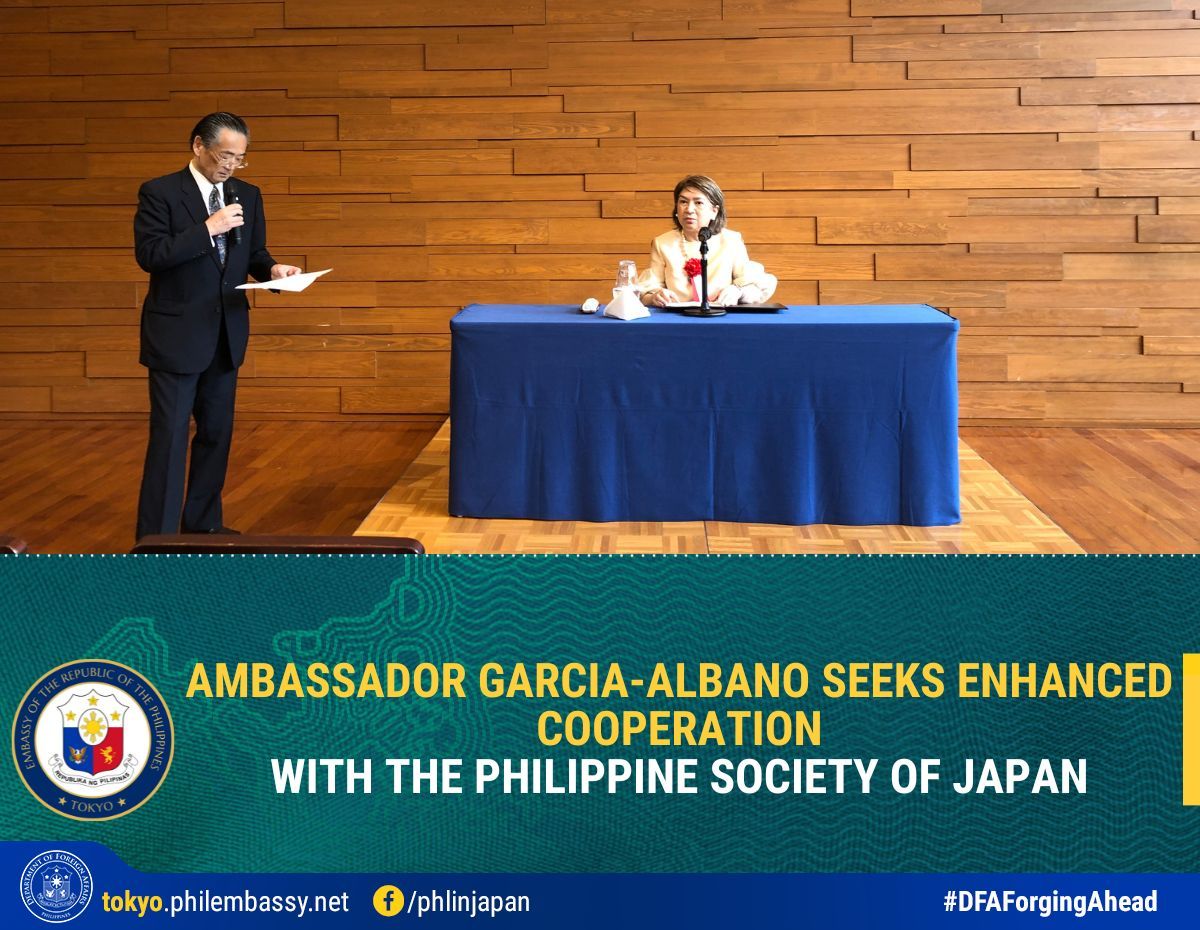 The Philippine Society of Japan (PSOJ) tendered a reception on 22 May 2023 at the International House of Japan in Tokyo to welcome Ambassador Mylene Garcia-Albano. Over 40 current and former Japanese government officials, academics, and business leaders attended the reception, which was highlighted by the Ambassador's speech on Philippines-Japan relations.
In her remarks, the Ambassador expressed her desire to enhance cooperation with an "esteemed group of experts on Philippines-Japan relations." She laid out current political and economic challenges and offered her views on the ways in which bilateral relations can develop in line with the two countries' leaders thinking as embodied in the Joint Statement issued during President Ferdinand Marcos, Jr.'s visit to Japan in February. To achieve these goals, she said she would like "to expand opportunities for our exchange [with PSOJ]…to tap the combined resources and intellectual heft of this gathering of officials, ex-officials, business people, in short the movers who were and continue to be so instrumental in laying the building blocks and fortifying our bilateral relations."
The Philippine Society of Japan was established in 1935 as a foundation for the enhancement of mutual understanding and friendship between the Philippines and Japan. Among previous Chairpersons of its Board were prominent officials like former Prime Minister Kishi and former Prime Minister Fukuda. It counts among its members diplomats and businessmen who served in the Philippines and continue to maintain relations with their counterparts.