Ambassador Garcia-Albano joins ASEAN Ambassadors in a meeting with the House of Councillors' Japan-ASEAN Interparliamentary Exchange Group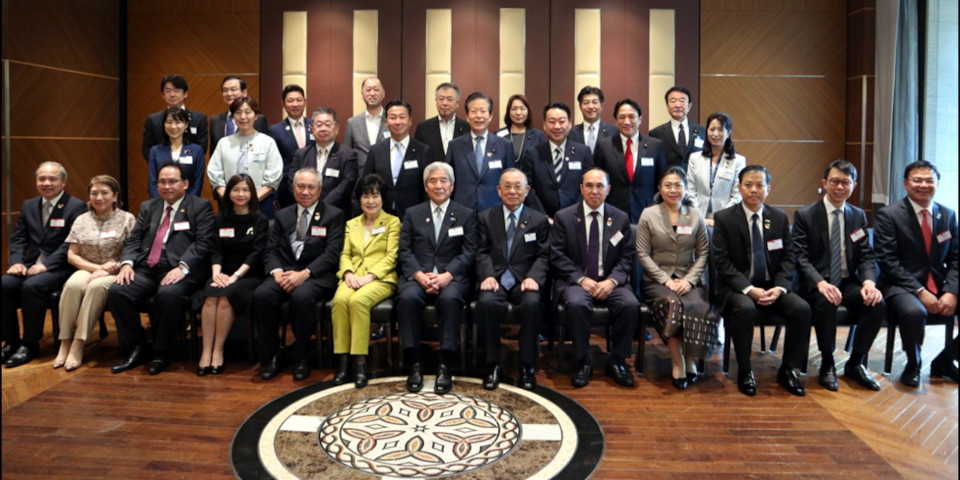 Ambassador Mylene Garcia-Albano (second from the left, seated) joined nine ASEAN envoys in a meeting with Japan's House of Councillors' Interparliamentary Exchange Group on 17 May 2023. After the Group's election of its officials, ASEAN Ambassadors addressed their greetings to the Upper House members of the Diet and elaborated on their aspirations for the ASEAN-Japan Dialogue Partnership which commemorates its 50th anniversary in 2023.
In her remarks, Ambassador Garcia-Albano commended Japan's key role in the development of Southeast Asian countries, proof of which is the mutually beneficial achievements of the relationship. She supported the modernization of the economic relationship fit for the 21st century, in the face of challenges and transformations arising from the Fourth Industrial Revolution. She praised the sincere engagement of Japan, especially in HRD, infrastructure, poverty alleviation, health, maritime and the blue economy, demonstrating the heart-to-heart relationship of ASEAN and Japan.