Ambassador-designate Garcia-Albano Meets With Tokyo Governor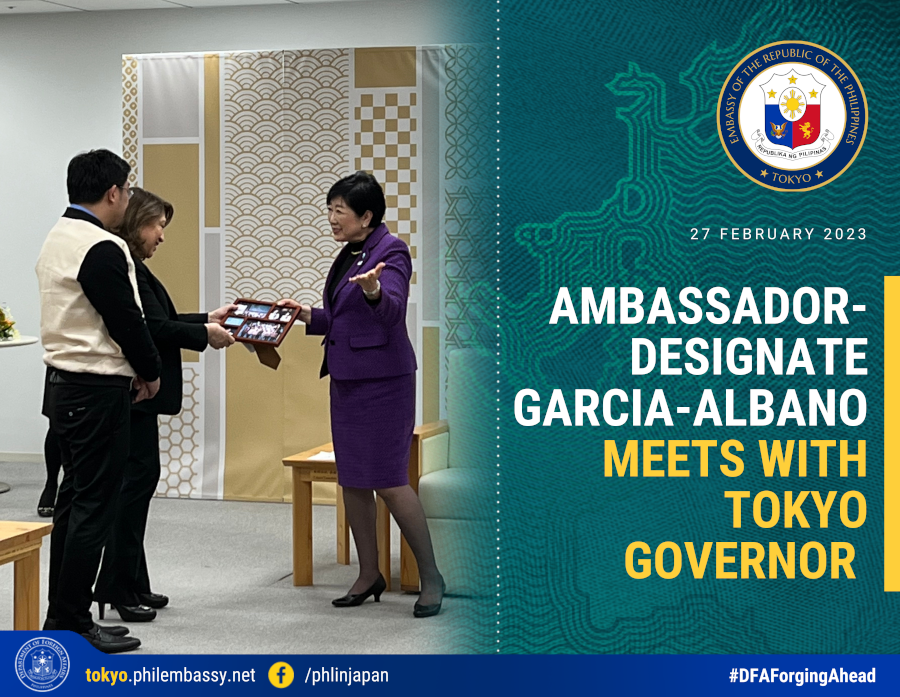 27 February 2023 – Ambassador-designate Mylene J. Garcia-Albano met with Tokyo Governor Yuriko Koike as Tokyo hosts City Tech Tokyo, which provides a platform to learn best practices on promoting start-ups and innovation, and resolving global urban issues. The Ambassador-designate was joined by an 18-member delegation composed of the Councilors of Manila during the meeting with the Governor.
"As the world continues its economic recovery, I foresee greater interest from Filipinos from various sectors to visit Japan, particularly in Tokyo. I hope that the Governor would continue to welcome these visits for greater understanding and appreciation of each other's cultures and practices, which would lead to fostering cooperation to address common challenges," the Ambassador-designate remarked.