Successful shoe miniature exhibitor in New York sets foot in Tokyo
Through the years, owning a pair of shoes by iconic designers such as Alexander McQueen, Vivienne Westwood, Christian Louboutin, and Elsa Schiaparelli can cost an arm and a leg, much more an entire collection of these. In an interesting twist of fate in New York, a Filipino manufacturer was able to miniaturize these classic and luxury shoe designs for everyone to collect—socialite, heiress, or not. Now, this manufacturer is taking its latest collection to Tokyo.
Frances Theresa Hernandez is the youngest of four girls in her family. While her sisters focused on their culinary skills, Frances took interest in making clothes and accessories. She attended seminars and training workshops and started making stuffed toys, candles, figurines, and other giftware items. It was in 1997 when Frances started to dream big and later on, established Mary Kel Co., Inc., together with her husband Edwin Hernandez. Mary Kel was named after their children Mary Catherine, Maria Erika, and Michael Timothy.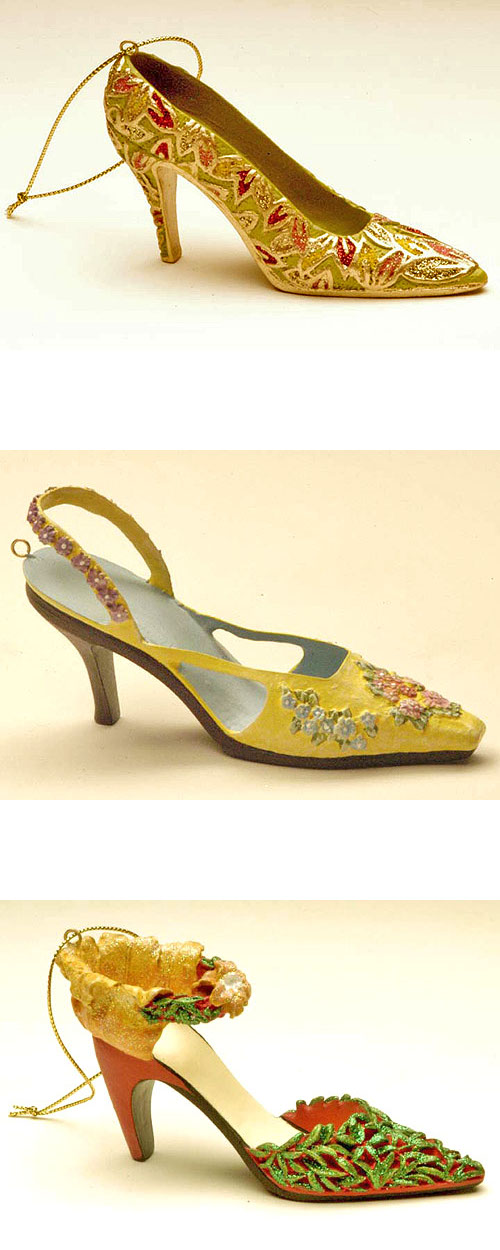 Mary Kel manufactures and supplies miniature collections to the Metropolitan Museum of Art in New York, widely known as The MET, for almost 20 years now. It all started in February 1996 when Frances met with Mr. Richard Stevens, the manager of 3D reproductions of The MET. Frances presented to Mr. Stevens a16-inch high and two-foot long shoe covered with plastic cabbage leaves. The materials used and the intricacy and realness of the cabbage leaves caught Mr. Stevens' interest. He then requested Frances to craft two to three inches long shoes. Hence, the idea of miniature shoes materialized as Christmas tree ornaments, table setting decorations, and unique giveaways. The launch caused a sales frenzy, setting the record for the best-selling object in the history of The MET's catalog and 15 other stores in the US.
The process of crafting miniature shoes is laborious. Each shoe is shaped fastidiously. The shoe is plastered, complete with buckles, flowers, bows, shells, studs, and other materials before painting it with non-toxic acrylic paint of solid, vibrant colors and glitters, leaving a clear gloss finish. Because of the high demand for miniature shoes, Frances makes sure to craft eight new shoe designs every year. She has so far produced more than a hundred styles of shoes and other customized items for the collection.
The miniature shoes are not just ornaments. They have evolved into becoming favorite collectibles worldwide. Today, Mary Kel supplies items to Dubai, Australia, London, and Paris.
Mary Kel's road to success in New York is a story of perseverance, talent, and constant innovation. Now, the brand is on to its next destination. Mary Kel will step into the 81st Tokyo International Gift Show Spring Edition (TIGS), the largest international trade show in Japan, on 03-05 February 2016 at the Tokyo International Exhibition Center. Spearheaded by the Center for International Trade Expositions and Missions (CITEM), Mary Kel will exhibit new shoe collectibles together with their other giftware items such as miniature bags, birds, and chairs.