Secretary Benjamin Diokno Speaks in Japan On Institutional Connectivity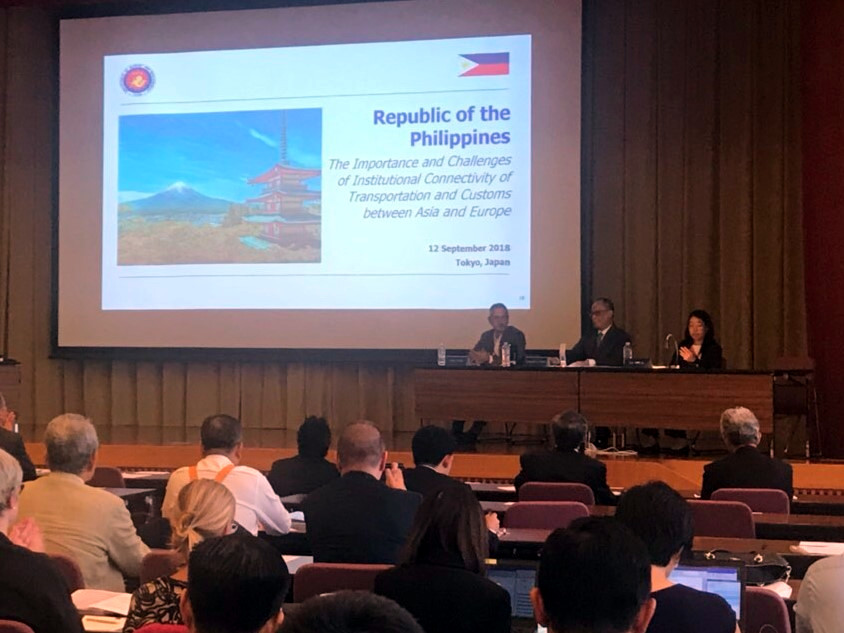 Department of Budget and Management Secretary Benjamin E. Diokno gave a talk on Institutional Connectivity at the ADBI-MOFA Conference on Sustainable Connectivity and Quality Infrastructure last 12 September 2018 at the Mita Kaigisho Auditorium in Tokyo, Japan before an audience of Japanese, Asian and European experts representing a total of 51 countries.
In his talk, Secretary Diokno spoke of the importance and challenges of institutional connectivity in transportation and customs for both regions. He added that in this age of globalization, "the coordination of infrastructure and customs rules and procedures is necessary to spur further economic growth and development."
He also highlighted the Build, Build, Build program of the government to correct the "historical underachievement in infrastructure." He added that the government plans to spend anywhere from PhP 8 to 9 trillion or JPY 16.7 to 18.8 trillion for infrastructure development until 2022 or up to 7.3% of GDP.
The meeting was organized by the Ministry of Foreign Affairs of Japan in coordination with the Asian Development Bank Institute.