Photo Release: "Meet Philippines" Campaign at the Hard Rock Café and Tony Roma's Tokyo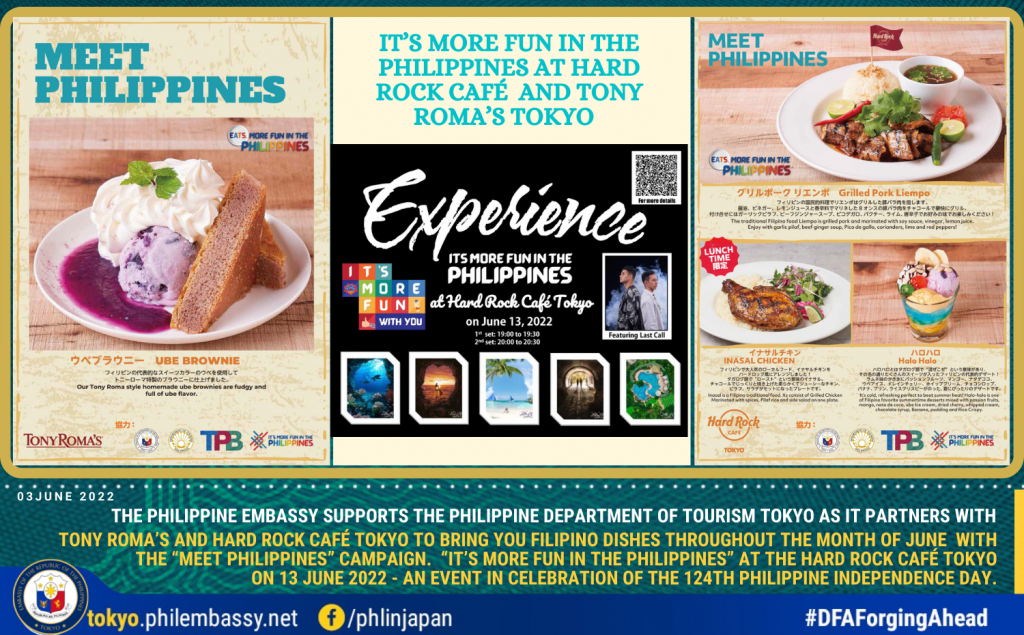 The Philippine Department of Tourism Tokyo, in cooperation with the Philippine Embassy, partners with Hard Rock Café Tokyo to bring you Filipino dishes through its "Meet Philippines" Campaign. There will also be an "It's More Fun in the Philippines" Event at Hard Rock Café Tokyo on 13 June 2022 in celebration of the 124th Philippine Independence Day.
For more information, visit: https://philippinetravel.jp/meetphilippines/
For inquiries about this project, please directly contact the Department of Tourism Tokyo Office at telephone no.: 03-5562-1583 or via email dotjapan@DELETEgol.com.
For bookings and reservations, please contact Hard Rock Cafe and Tony Roma's in Tokyo, Japan.
#Kalayaan2022