Philippine Embassy Participates in Year-End Meeting of the ASEAN Committee in Tokyo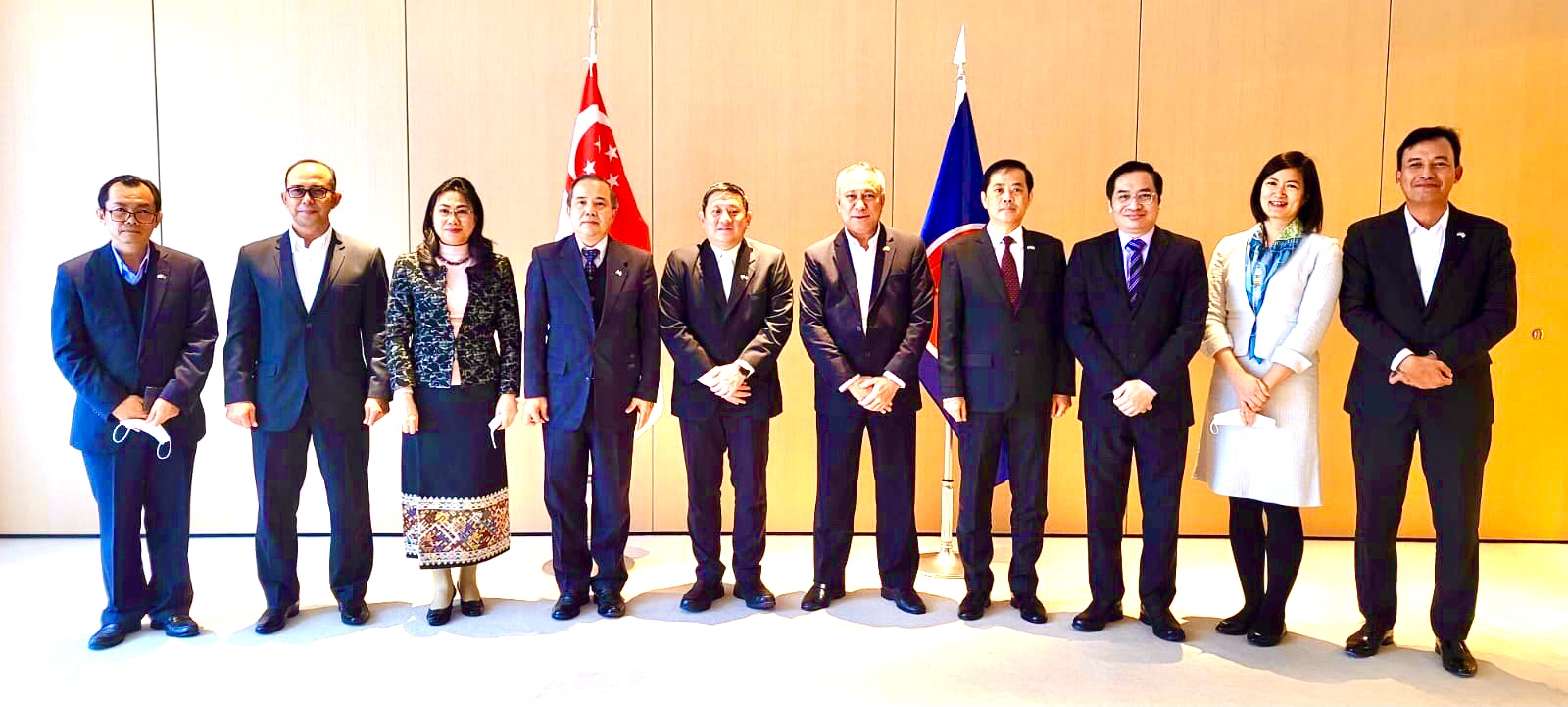 14 December 2021 – Philippine Embassy Chargé d'Affaires, ad interim, Robespierre L. Bolivar joined Ambassadors from the Embassies of Southeast Asian countries for the year-end meeting of the ASEAN Committee in Tokyo (ACT) today.
The ACT discussed several issues important to both ASEAN and Japan, including the developing COVID-19 situation in the region and efforts to strengthen cooperation on regional integration, economic development, and people-to-people exchanges.
Founded in 1967, the Association of Southeast Asian Nations (ASEAN) groups together ten countries in South East Asia. The Philippines is among the founding members of the regional grouping, which also includes Brunei Darussalam, Cambodia, Indonesia, Laos, Malaysia, Myanmar, Singapore, Thailand and Vietnam.
The ASEAN Committee in Tokyo (ACT) is composed of all ten Embassies of ASEAN Member States in Japan. Each Embassy takes turns to chair the Committee every six months. The Philippine Embassy last chaired the ACT from January to June 2021.