Philippine Embassy in Tokyo Returns To Tohoku For Consular Outreach Mission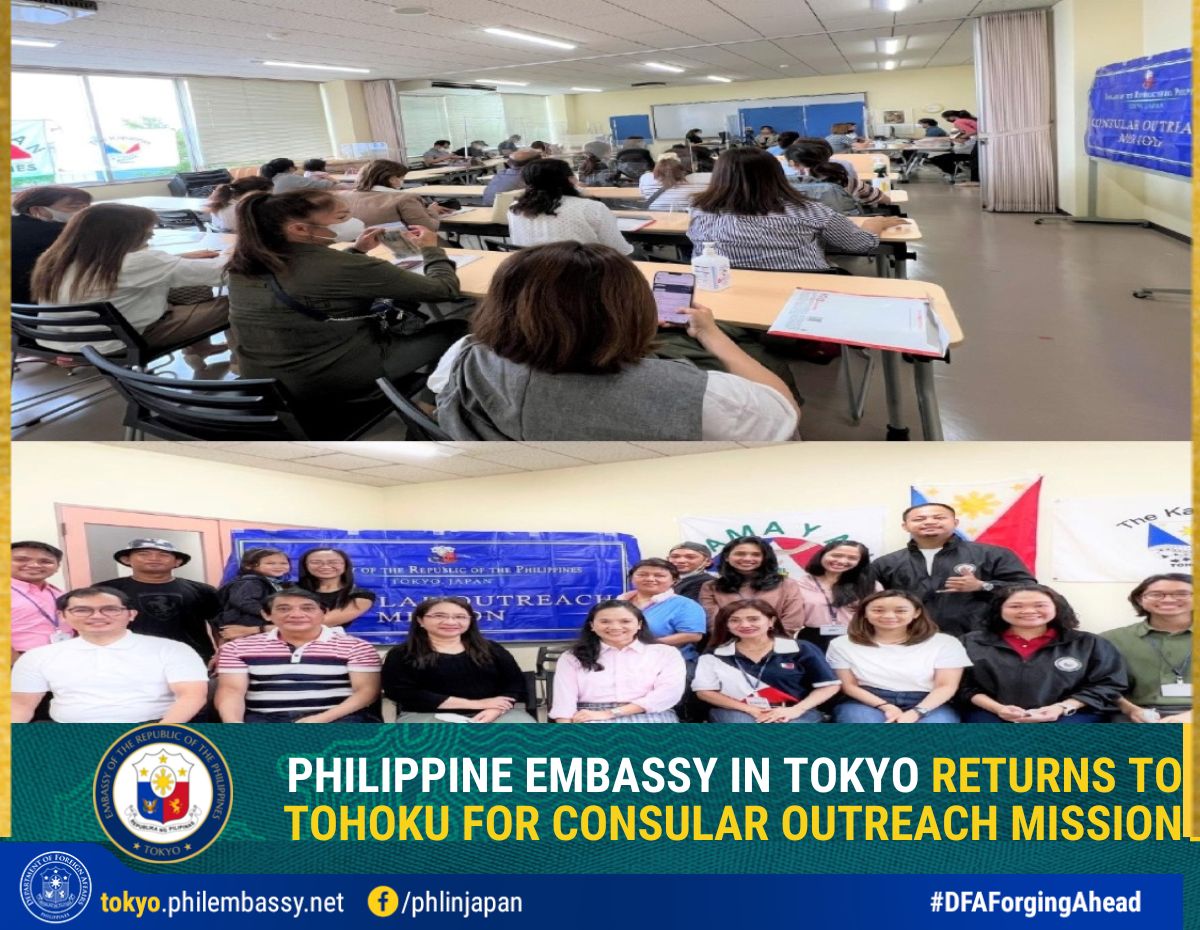 30 August 2022. After a three-year absence brought about by the COVID-19 pandemic, the Philippine Embassy in Tokyo's consular outreach mission returned to the Tohoku Region on 27 to 28 August 2022.
The Embassy rendered 481 services to members of the Filipino community in the Tohoku Region, including e-passport applications, notarials, and civil registry services. The consular mission also provided assistance-to-nationals services to members of the community who sought the advice of the Embassy team on matters of concern.
During the mission, the Embassy informed the Filipino community that the conduct of consular outreach missions was a priority activity by the Embassy immediately upon the easing of COVID-19 restrictions by the Japanese government. The Filipino community was likewise assured of the resumption of consular outreach activities to reach all Filipino communities within the jurisdiction of the Embassy.
The two (2) Filipino organizations which assisted the Embassy in the conduct of the mission, Damayan and Kapatiran, relayed the Filipino community's gratitude for the services rendered during the outreach, especially because the pandemic prevented many of the members of the community from going to Tokyo to avail of consular services.
The Tohoku Region, which consists of the prefectures of Akita, Aomori, Fukushima, Iwate, Miyagi and Yamagata, is home to more than 7,500 Filipinos.