Philippine Embassy Celebrates Philippine Independence With A Grand Showcase of Philippine Music and Fashion
12 June 2017 – H.E. Ambassador Jose C. Laurel V hosted his first Diplomatic Reception for some 500 guests to celebrate the 119th Anniversary of the Proclamation of Philippine Independence at the Fuji Room of Imperial Hotel Tokyo.
The reception was graced by the presence of esteemed guests headed by Hon. Taro Aso (Deputy Prime Minister, Finance Minister and former Prime Minister), Hon. Yasuo Fukuda, (Former Prime Minister), Hon. Nobuteru Ishihara (Minister in charge of Economic Revitalization, Minister in charge of Total Reform of Social Security and Tax, and Minister of State for Economic and Fiscal Policy and Chairman of the Japan-Philippines Parliamentarian's Friendship League) and Hon. Katsunobu Kato (Minister in charge for Promoting Dynamic Engagement of All Citizens; Women Empowerment; "Challenge Again" Initiative; Abduction Issue; Building National Resilience; Measures for Declining Birthrate: and Gender Equality).
From the Japanese business sector, some of the most notable attendees include Mr. Yasushi Akahoshi, President & CEO, Japan External Trade Organization (JETRO); Mr. Hidekazu Oshita, Secretary General, The Japan Chamber of Commerce and Industry; Mr. Masayuki Oku, Chairman of the Board, Sumitomo Mitsui Banking Corporation; Mr. Shosuke Mori, Senior Managing Executive Officer, Sumitomo Mitsui Banking Corporation; Mr. Osamu Masuko, President, CEO and Representative Director, Mitsubishi Motors Corporation; Mr. Mamoru Sekiyama, Corporate Advisor, Marubeni Corporation; Mr. Shigeki Dantani, Vice Chairman, Sojitz Corporation; Mr. Yasuharu Fushimi, Senior Executive Advisor, Tsuneishi Shipbuilding Co., Ltd. and Mr. Takuma Hatano, President, Japan Overseas Infrastructure Investment Corporation for Transport & Urban Development (JOIN).
Ambassador Laurel, in his remarks, looked back at the time when, as a young boy, he witnessed how his father, then Philippine Ambassador to Japan, spoke to Japanese policy-makers, legislators and businessmen, and in the process, built the backbone of a Philippine-Japan friendship that was bound to be reinforced and made to flourish through the years.
The Ambassador, addressing Japanese and other foreign guests including at least 20 Japanese parliamentarians and 100 ambassadors, also cited that 2017 is a milestone year and doubly-significant in Philippine-Japan relations and ASEAN because 2017 is the 50th Anniversary of ASEAN, coinciding with the 40th Anniversary of the Fukuda Doctrine formulated by Former Prime Minister Takeo Fukuda. Since 1977, the Fukuda Doctrine has become the bedrock of amity and cooperation between Japan and ASEAN and a constant reminder of Japan's heart-to-heart understanding and deep appreciation of the region.
The ceremonies were immediately followed by special musical number from Lumad-Japan, a group of Filipino musicians specializing in Filipino traditional and folk music and performances from three of the Philippines' top theater, movie and music artists, Ms. Nicole Asencio, Mr. Jojo Urquico and Ms. Denise Laurel.
The main spectacle and most awaited part of the celebration was the fashion show of renowned Filipino designer, Rajo Laurel. The 40-minute show featured some of Rajo's best collections thus far: the Pintados, Black, White, Nude and Hanami. His gowns, donned by ten of the country's top models led by Ms. Philippines 2016, Ms. Maxine Medina, were further accentuated by golden South Sea pearls designed by Jewelmer Joallerie.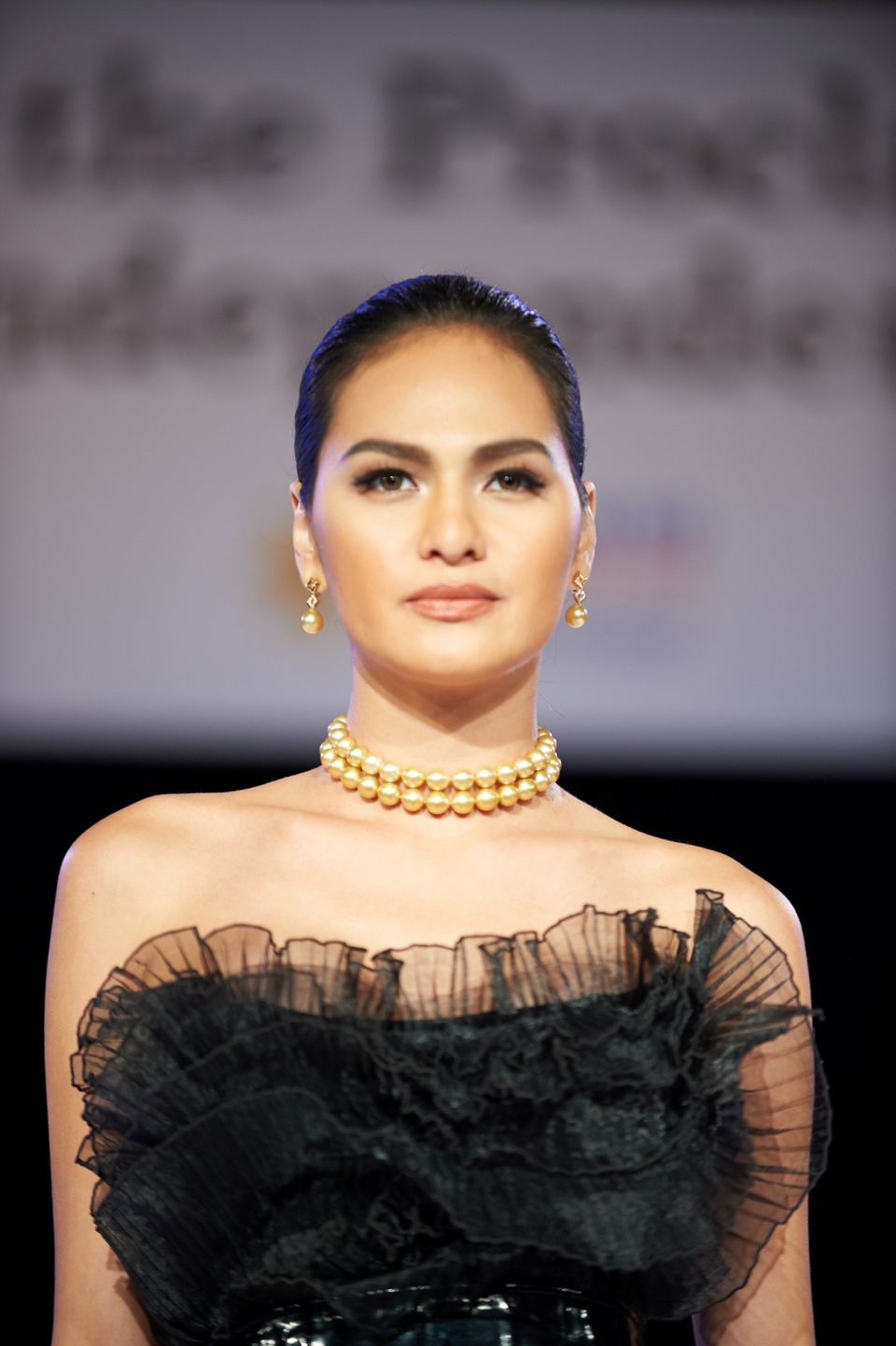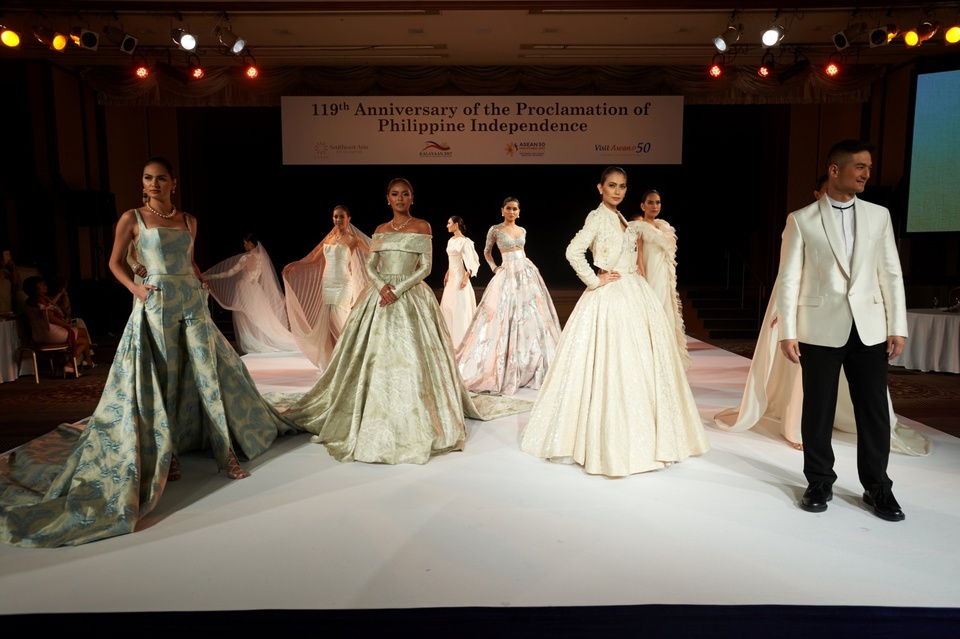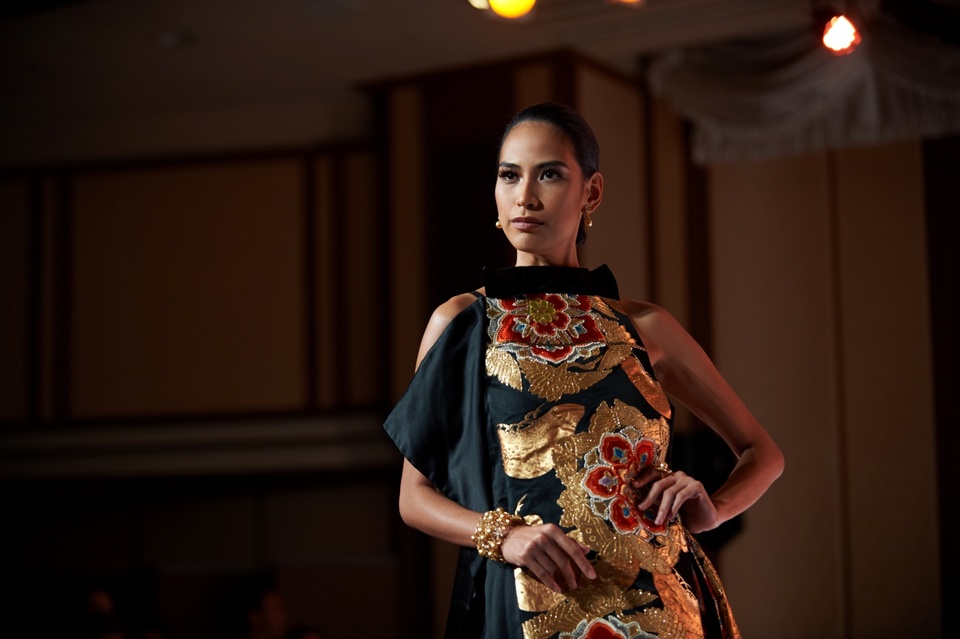 Special exhibits by event partners Jewelmer, Philippine Airlines, Department of Agriculture, Department of Tourism, Zacarias Rattan Bags and Mich Dulce Hats lined the entrance of the Fuji Room for guests to see and experience more of the Philippines. END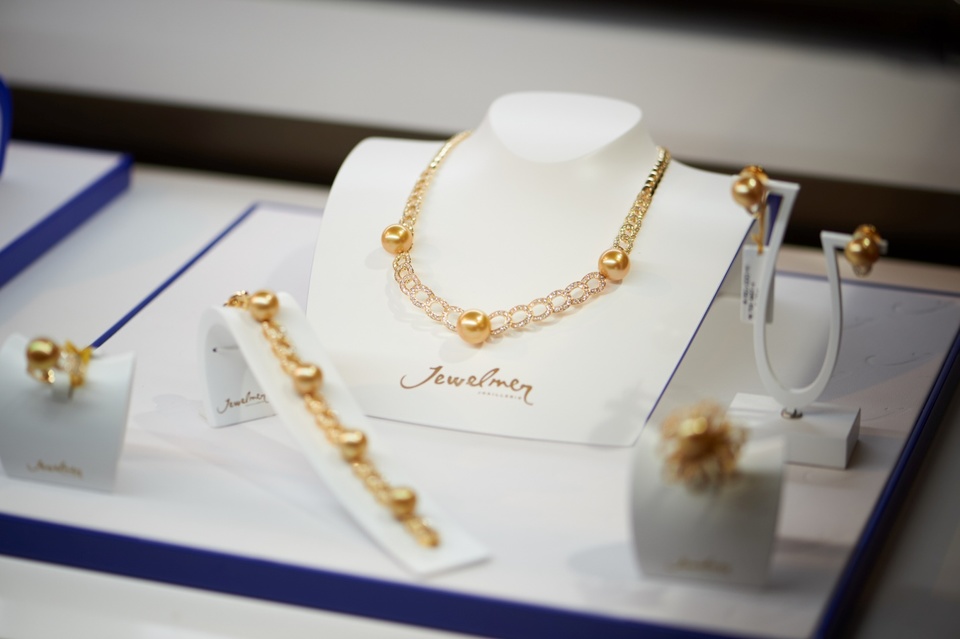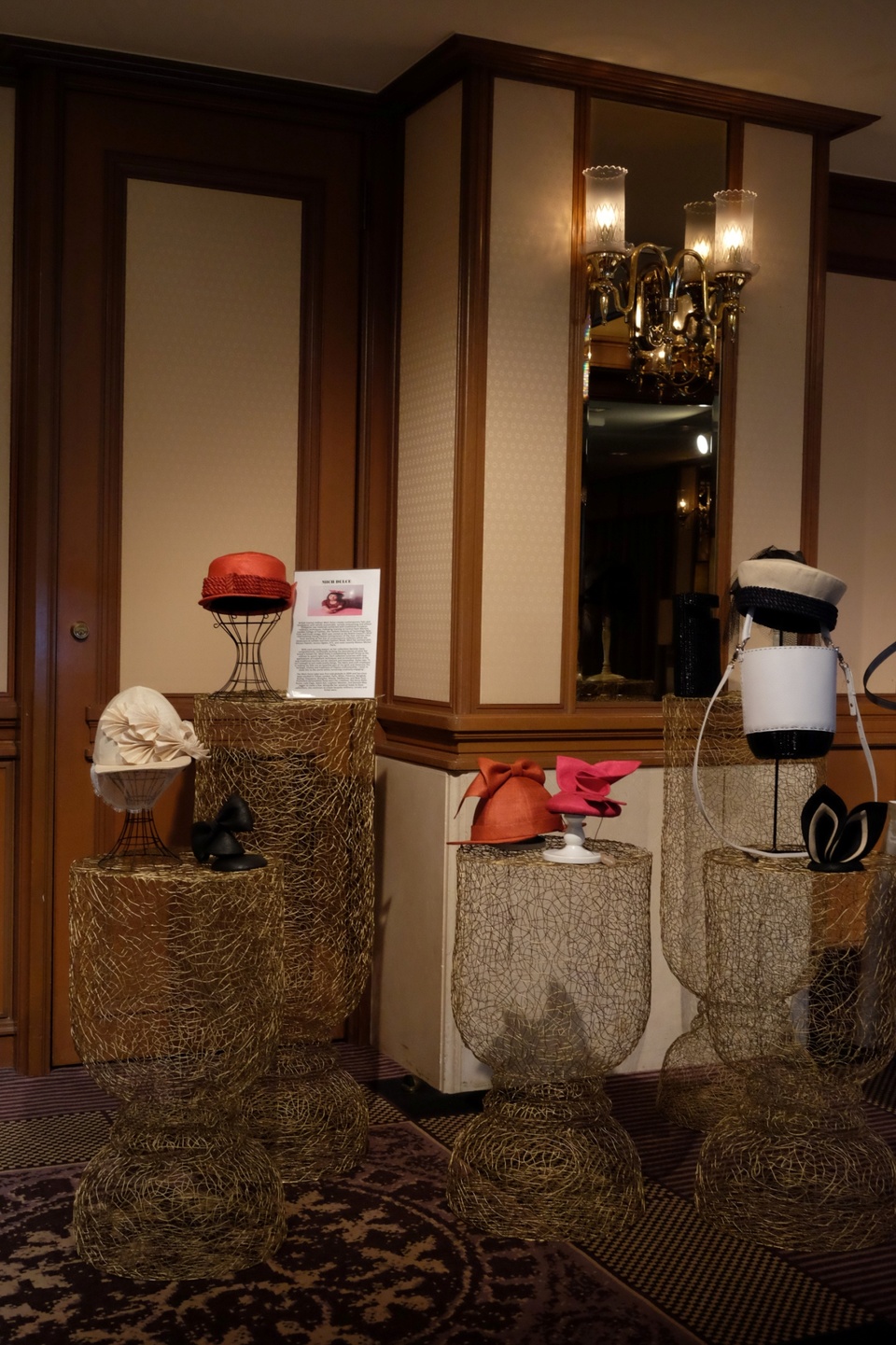 PHOTO CREDITS: MR. JASON CONDE