PH Successfully Steers ASEAN-Japan Centre Transition During One-year Chairmanship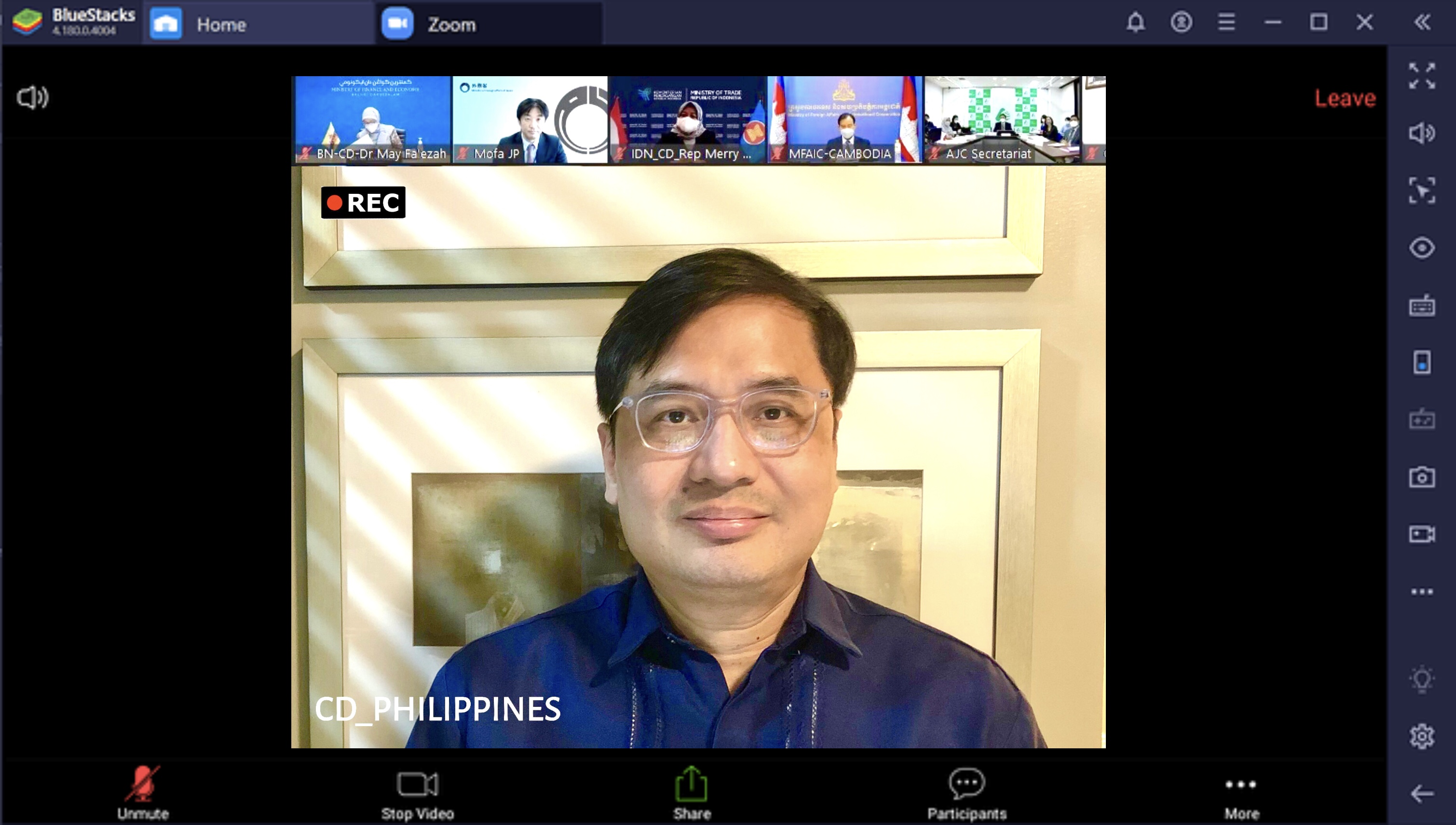 17 March 2022 – The Philippines, represented by its Council Director Robespierre L. Bolivar, who also serves as the Embassy's Deputy Chief of Mission, successfully steered the ASEAN-Japan Center (AJC) during his one-year chairmanship of the AJC's Council Directors from March 2021 to March 2022. His tenure coincided with the Center's 40th anniversary.
As Chair of the AJC Council Directors, DCM Bolivar oversaw the smooth change in leadership at the AJC as Dr. Kunihiko Hirabayashi assumed the role of Secretary General in September 2021. He also worked actively with the AJC Secretariat to facilitate the discussions on proposals to strengthen the core operations of the Center to ensure that it remains responsive to the needs of the ASEAN-Japan partnership by promoting more people-to-people exchanges and dynamic partnerships between governments and the private sector.
In his opening statement during the 41st ASEAN-Japan Center Council Director's meeting, which was held online on 17 March 2022, DCM Bolivar emphasized that "though the COVID-19 pandemic continues to affect the region economically and socially, our commitment to enhance ASEAN-Japan cooperation enabled us to steer the Centre to ensure that ASEAN and Japan derive mutual benefit from the projects we jointly undertake".
"As I conclude my role as Chair, I look forward to the successful implementation of the Centre's programs and projects, particularly as 2023 marks the 50th anniversary of the dialogue relations between ASEAN and Japan," he stated.
The Philippines turned over the Council's chairmanship to Singapore during the plenary of the Meeting. DCM Bolivar will continue to represent the Philippines in the AJC as Council Director.
Established in 1981, AJC's mandate is to promote trade, investments and tourism between ASEAN and Japan.