Mobile Passport/Consular Services and Overseas Absentee Voting (OAV) Registration in Shizuoka
The Philippine Embassy in Tokyo deployed a joint consular and OAV team to Shizuoka on 24-25 August 2012, as part of the Embassy's continuing commitment to reach out to Filipino nationals living outside the Tokyo area. The mission was held at the Center for Creative Communication in Shizuoka City.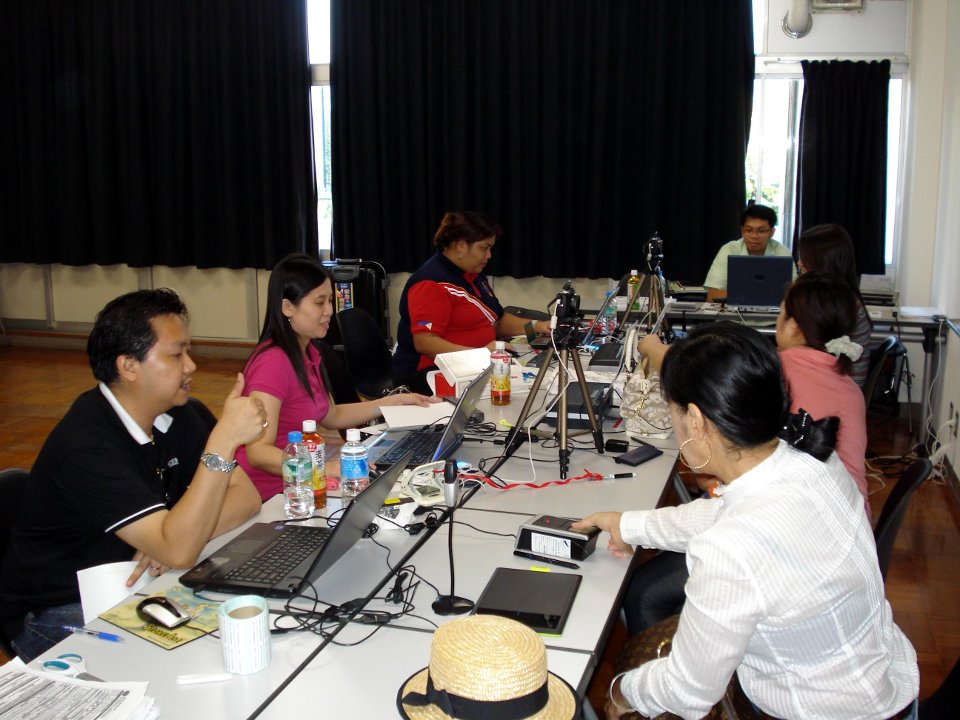 In preparing for this mission, the Embassy coordinated with Sister Sylvia Cantor. A total of 158 Filipinos availed of passport services, 48 availed of notarial and civil registration services and 114 availed applied for OAV registration.
There are approximately 12,500 registered Filipinos living in Shizuoka Prefecture.
The consular team was composed of Vice Consul Ryan Pondoc and consular personnel comprised of Ms. Amalia Sibug, Ms. Annabelle Sagum, Ms. Kathlene Lobien and Mr. Rey Cahayag. The OAV team was composed of Consul Christian De Jesus and other administration personnel comprised of Ms. Thelma Divino, Mr. Mark Akim and Mr. Mars Zafra.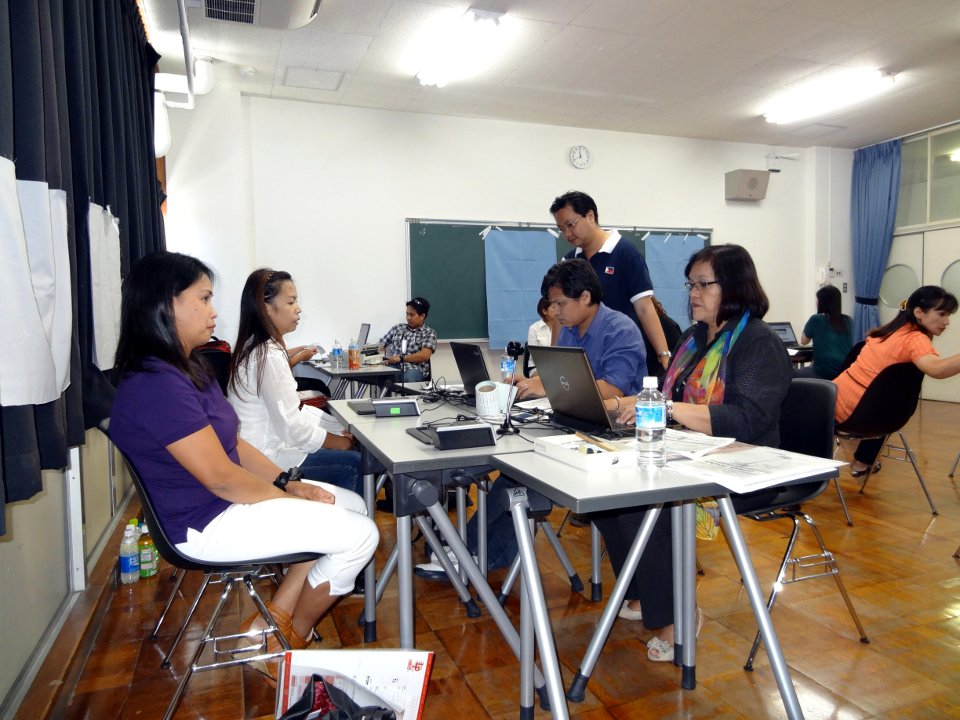 Earlier this year, the Philippine Embassy sent consular missions to Okinawa and Morioka.
The Philippine Embassy will undertake joint consular and OAV missions to Nagano and Sapporo in September 2012 and Okinawa in October 2012.