Four Students from the Philippines Recognized at the 21st International High School for the Arts Festival
06 August 2020 – The International Foundation for Arts and Culture (IFAC) held its 21st International High School Arts Festival on 5 August 2020. The Awarding ceremony was broadcasted on YouTube due to COVID-19 pandemic.
Budding artists from all over the world participate in the long-running Arts Festival. Four high school students from the Philippines were recognized and featured namely:
Ms. Lei Angelli Ortega, artwork title "Bunga"
Ms. Luce Melegrito, artwork title "LAKBAYANI"
Ms. Genelyn Forcadas, artwork title "GuintongKawayan"
Ms. Jeorgina Ebora, artwork title "Padron ng Pilipinas"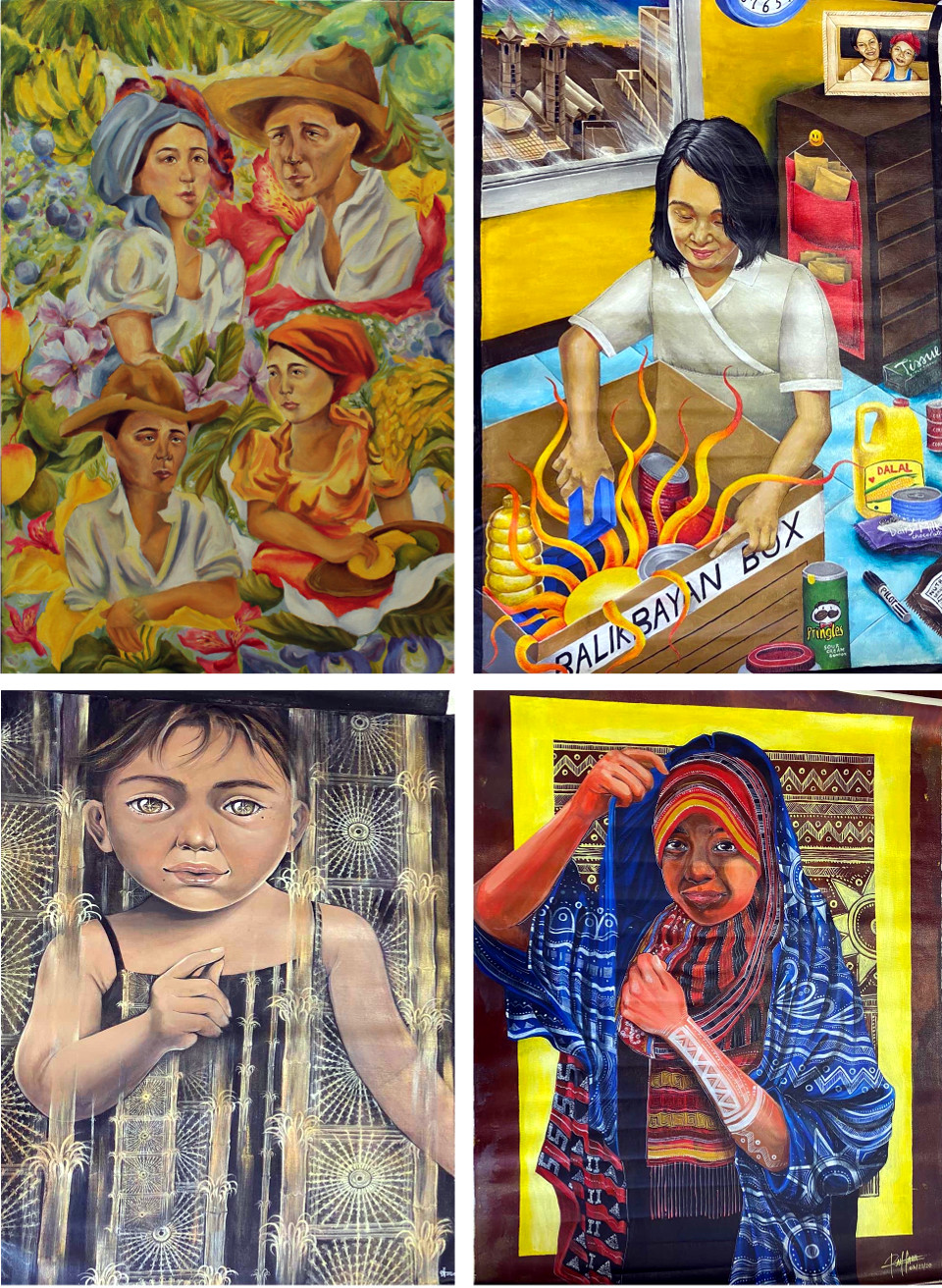 One of the winners, Ms. Lei Angelli Ortega, will receive a Certificate of Merit from IFAC. Commenting on her painting, Ms. Ortega noted:
" ..the inspiration behind my painting, showcasing the hardworking Filipino farmers as my main subject, as a tribute to my people, I chose to highlight them for they are reminders to us that despite adversities, perseverance and dedication plays a huge role in coming up with the abundance of harvest."
Ms. Ortega is a Visual Arts Major and a student from the Philippine High School for the Arts (PHSA).
The Philippine Embassy in Tokyo assisted IFAC and PHSA in their coordination in order to send the four featured paintings from the Philippines to Japan.
The Awarding Ceremony can be viewed from this YouTube link: https://www.youtube.com/watch?v=ARm4mWiAbO8&feature=youtu.be