Embassy Conveys Appreciation for Scholarship Program of the Tokyo Toshima Higashi Rotary Club
17 February 2016, Tokyo – The Philippine Embassy conveyed its appreciation of the Tokyo Toshima Higashi Rotary Club for its support of the Baguio Foundation by providing scholarships to Nikkeijin high school and college students in Baguio City.
Speaking at the 30th Anniversary of the Rotary Club, Charge d' Affaires and Deputy Chief of Mission Gilberto Asuque congratulated the members of the Club for providing scholarship support for 3,399 students from Baguio City from the year of its establishment in 1985 and up to this date. In 2015, the Rotary Club has sent 9 Filipino students to Japan for further studies under the scholarship program.
"The people of Baguio City would join me in thanking you for your generosity which will surely leave a legacy of building a strong educational foundation for these students who would be future community leaders in the mountain province region of the Philippines," CDA Asuque said, adding that "your thirty years of dedicated civic service truly translates to action the Rotarian's primary motto of "Service Above Self" and its secondary motto of "One profits most who serves best."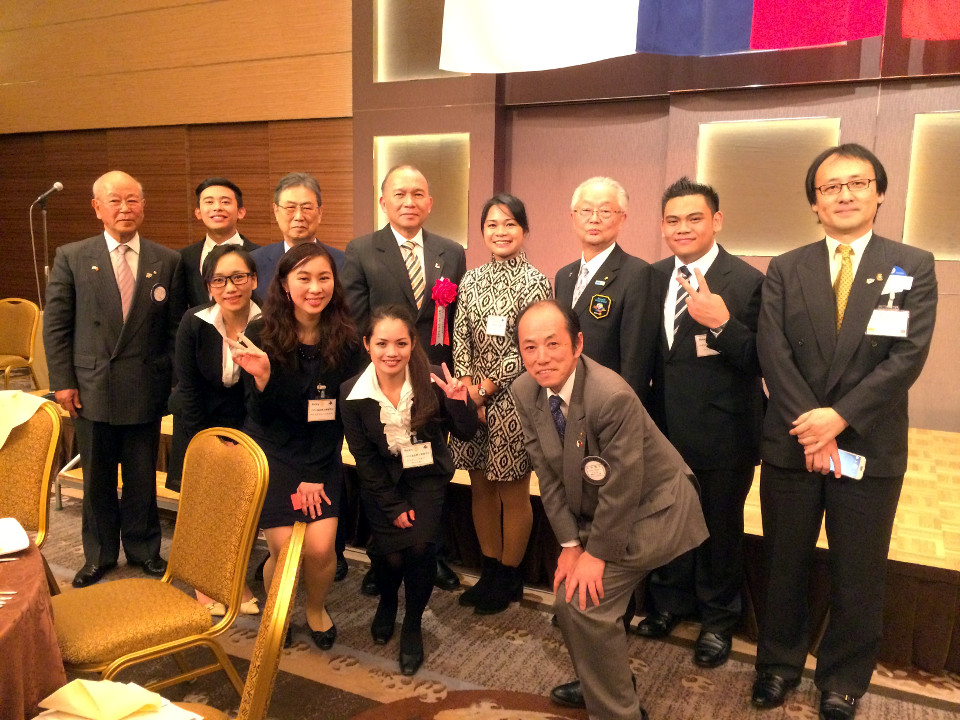 CDA Asuque joined the Filipino scholars and officials of the Tokyo Toshima Higashi Rotary Club during the anniversary celebration, namely, (photo left) Ms. Mia Roselyn Oplas and Ms. Abigail Cortez (3rd batch of scholars), Ms. Kristine Wanget (speaker representative), Mr. Emily Von Landocan (4th batch of scholars), Mr. Rainier Calsi and Ms. Nikki Chiok (5th batch of scholars), Mr. Keiji Murayama , President of the Tokyo Toshima Higashi Rotary Club; Mr. Takashi Suzuki, Rotary International District 2580 Governor (2015-2016); Mr. Hajime Inagawa, Executive Chairman of the 30th Anniversary of Tokyo Toshima Higashi Rotary Club; Mr. Shoichi Maekawa, Honorary Chairman, Baguio Foundation; and Mr. Tadashi Imai.