10th Ambassador's Cup Unites Community Through Sports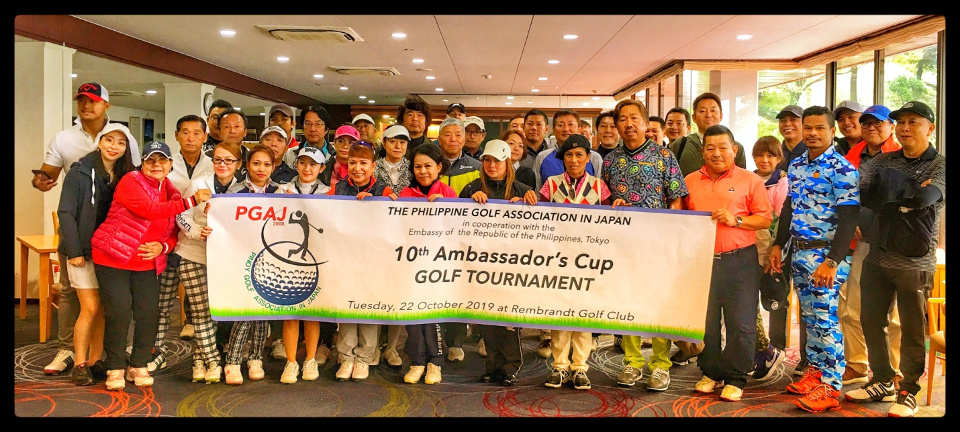 TOKYO – Organized by the Philippine Golf Association of Japan (PGAJ), in cooperation with the Philippine Embassy in Tokyo, the 10th Annual Ambassador's Cup Golf Tournament was held on October 22 in Gotemba, Shizuoka. With 45 participants, the event was an opportunity for the Filipino and Japanese golf enthusiasts to come together for a day of friendly competition.
Through an embassy representative, Ambassador Jose C. Laurel V conveyed his heartfelt appreciation and message of congratulations to the Pinoy Golf Association in Japan (PGAJ) for organizing the Cup. The Ambassador also thanked the participants for joining the tournament, which coincided with the celebration of the Enthronement of His Majesty Naruhito. "We hope you had fun today and earned not just fitness points but new found friends. As someone once said, 'sometimes, being with friends and golfing are all the therapy you need,'" the Ambassador remarked.
Mr. Yokoyama Mitsuhiro emerged as Champion of the tournament.