Schedule of Public Holidays for 2019
The Philippine Embassy in Tokyo will be closed to the public in observance of the following public holidays.
MONTH
DAY
HOLIDAY PARTICULARS
OBSERVED BY
January
01
Tuesday
New Year's Day
PHL
January
14
Monday
Coming of Age Day
JPN
February
11
Monday
National Foundation Day
JPN
February
25
Monday
EDSA People Power Revolution Anniversary
PHL
April
09
Tuesday
Araw ng Kagitingan
PHL
April
18
Thursday
Maundy Thursday
PHL
April
19
Friday
Good Friday
PHL
April
29
Monday
Showa Day
JPN
April
30
Tuesday
Japanese Public Holiday *
JPN
May
01
Wednesday
Accession of the New Emperor of Japan *
JPN
May
02
Thursday
Japanese Public Holiday *
JPN
May
03
Friday
Constitution Memorial Day
JPN
May
06
Monday
Children's Day **
JPN
June
19
Wednesday
Independence Day ***
PHL
July
15
Monday
Marine Day
JPN
August
26
Monday
National Heroes Day
PHL
September
16
Monday
Respect for the Aged Day
JPN
September
23
Monday
Autumnal Equinox Day
JPN
October
14
Monday
Health and Sports Day
JPN
November
01
Friday
All Saint's Day
PHL
December
25
Wednesday
Christmas Day
PHL
December
30
Monday
Rizal Day
PHL
December
31
Tuesday
Last day of the year
PHL
*The Japanese Government declared in December 2018 the dates from 30 April to 02 May 2019 as official holidays in observance of the Imperial Accession of Crown Prince Naruhito as Emperor of Japan.  
**Children's Day is a national holiday in Japan and will be celebrated on Sunday, 05 May 2019. When national holidays fall on a Sunday, the nearest weekday after that day is declared a holiday in Japan.
***The embassy will host the diplomatic reception in Tokyo to celebrate the 121st Anniversary of the Proclamation of Philippine Independence on 19 June 2019 due to the availability of the venue.
The above holidays do not include unforeseen non-working holidays which may be declared by the Philippine and Japanese Governments.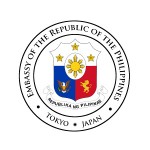 Tokyo, 13 September 2018