Announcement: 2019 Migration Advocacy and Media (MAM) Awards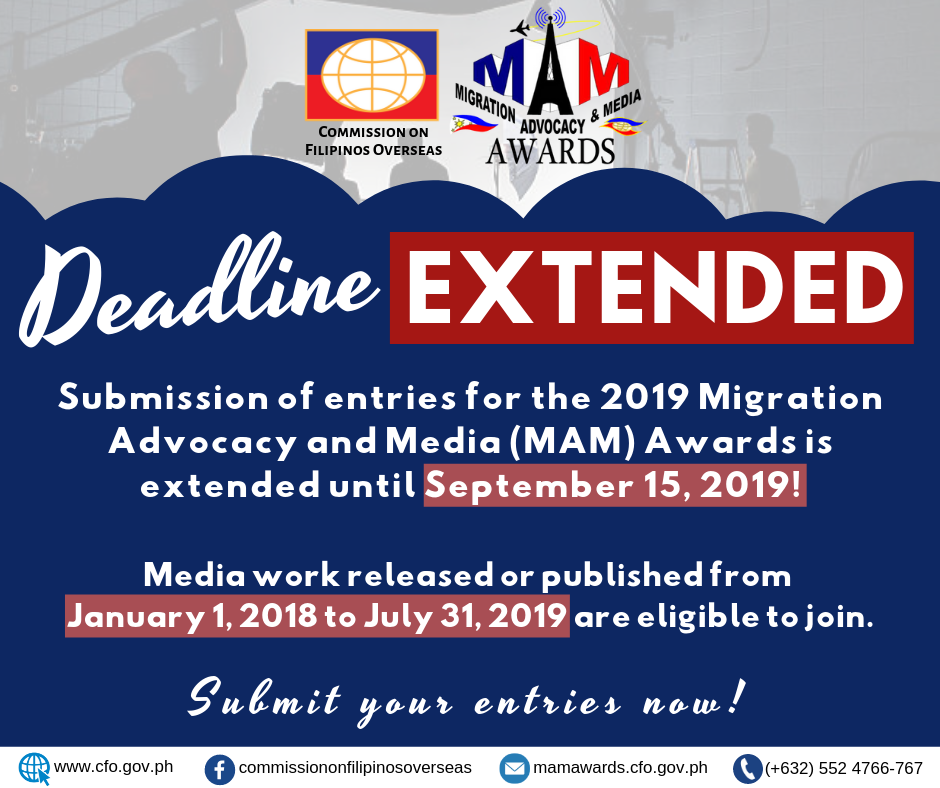 Due to public demand, the Commission on Overseas Filipinos is again extending the deadline of submission of entries to the biennial Migration Advocacy and Media (MAM) Awards until 15 September 2019.
Eligible to the Awards are works by government and private media outlets, institutions, and practitioners in the fields of print, radio, movie, television, advertising, and interactive media published or released from 1 January 2018 to 31 July 2019. Entries must have raised public awareness on issues on Filipino migration, advocated the cause of overseas Filipinos and/or promoted a positive image of overseas Filipinos. Nominees may be based in the Philippines or abroad.
For more information about the MAM Awards, please visit the CFO website: www.cfo.gov.ph.