Philippine Embassy in Tokyo Celebrates Philippine Independence with High-Level Officials from the Philippines and Japan
20 June 2018 – His Excellency Jose C. Laurel V hosted a reception for some 400 guests to celebrate the 120th Anniversary of the Proclamation of Philippine Independence at the Fuji Room, Imperial Hotel, Tokyo. The reception was graced by the presence of esteemed guests from Japan headed by the Hon. Foreign Minister Taro Kono, Hon. Former Prime Minister Yasuo Fukuda and the Hon. Chairman of the Japan-Philippines Parliamentarians' Friendship League (JPPFL) Nobuteru Ishihara.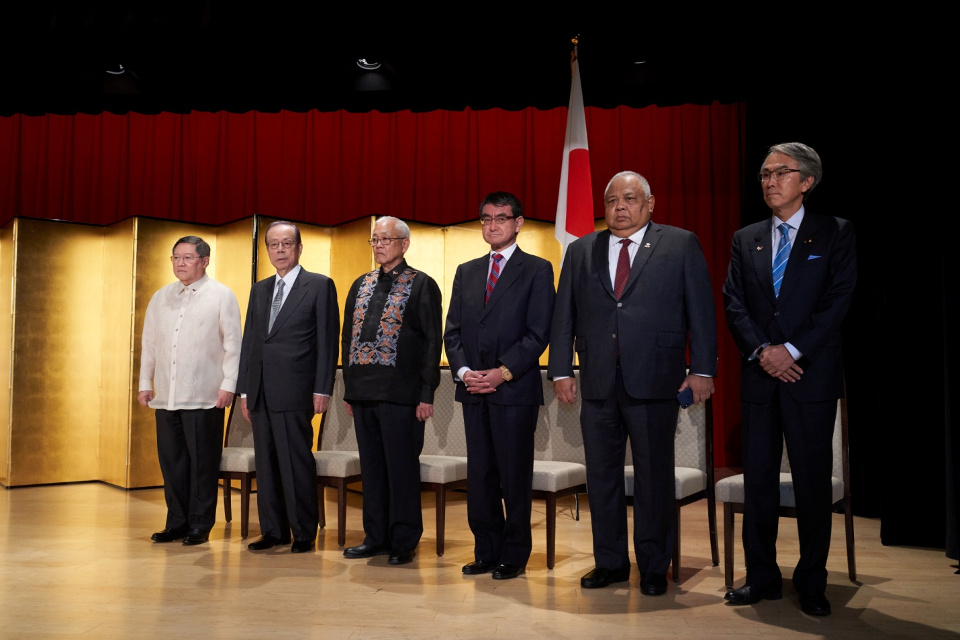 From the Philippine side, the reception was attended by the Philippine Delegation to the Fifth High-Level Joint Committee Meeting on Infrastructure Development and Economic Cooperation headed by the Hon. Secretary of Finance Carlos G. Dominguez III, Hon. Secretary of Public Works and Highways Mark A. Villar, Hon. Secretary of Transportation Arthur P. Tugade, Hon. Secretary of Budget and Management Benjamin E. Diokno, Hon. Secretary of Energy Alfonso G. Cusi, Hon. National Economic and Development Authority Director-General Ernesto M. Pernia, Hon. Secretary of the Presidential Communications Operations Office Jose Ruperto Martin M. Andanar and the special participation of the Hon. Executive Secretary Salvador C. Medialdea.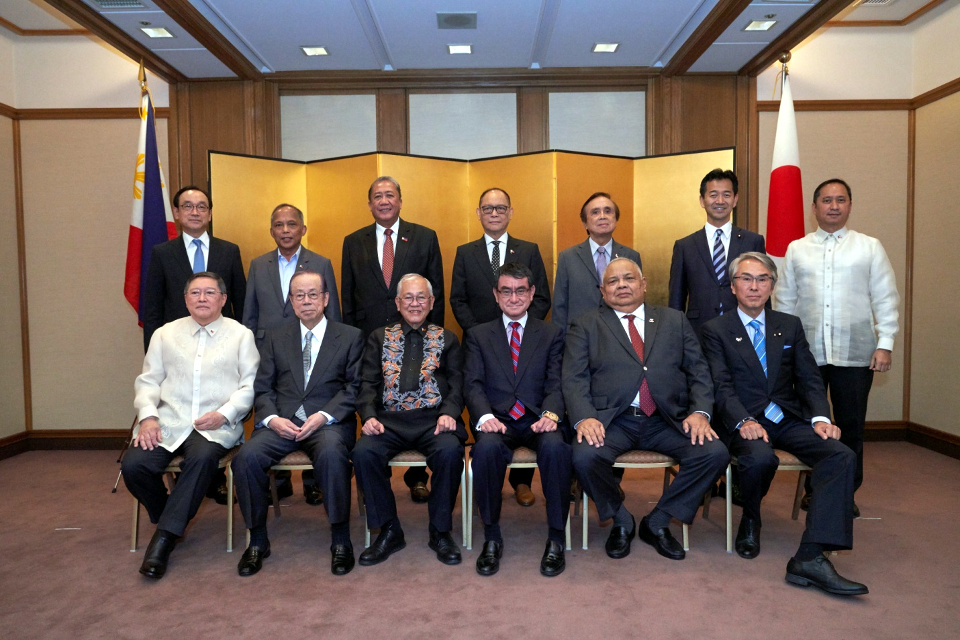 Ambassador Laurel, in his remarks said, "As the Secretary of Foreign Affairs Hon. Alan Peter S. Cayetano said, 'The global dimension of our nationhood is as important a pillar of our efforts to achieve our aspirations.' The past eight days of high-level engagement with Japan attests to the peerless relationship we enjoy with one of our most prominent global partners: we held the ASEAN-Japan Forum a week ago; bilaterally, we have just completed a series of high-level meetings on economic cooperation, with the participation of no less than the Philippines' Executive Secretary and several cabinet ministers; and another high-level delegation earlier reviewed and reinvigorated bilateral strategic dialogue. The steadiness, quality, expanse and depth of our relationship with Japan are true models of heart-to-heart engagement."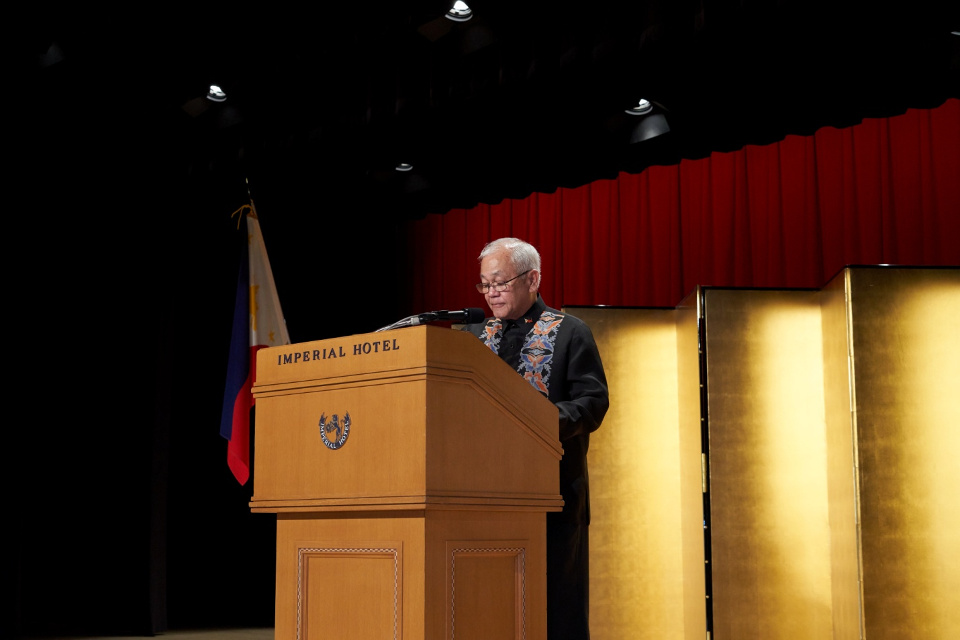 After the Ambassador's Opening Remarks, he introduced the reception's guest-of-honor, the Hon. Foreign Minister Taro Kono who, for his part, expressed how proud he is that Philippine-Japan relations is very strong and is in fact entering the Golden Age of Strategic Partnership.
In a very personal note, Hon. Kono shared that his first trip abroad as Japan's Foreign Minister was his visit to the Philippines in 2017. Furthermore, on the day of reception in celebration of Philippine Independence he declared that, "I started my day with the Philippine Foreign Secretary… I am ending my day with you all. I call this day my Philippine day."
Finally, Hon. Kono also showed his bamboo watch, a present which he received during the ASEAN 50th Anniversary Celebration in Manila. He congratulated the Philippines for its excellent chairmanship of ASEAN in 2017. He ended his remarks with "Friendship with the ASEAN countries is indispensible for the prosperity of Japan."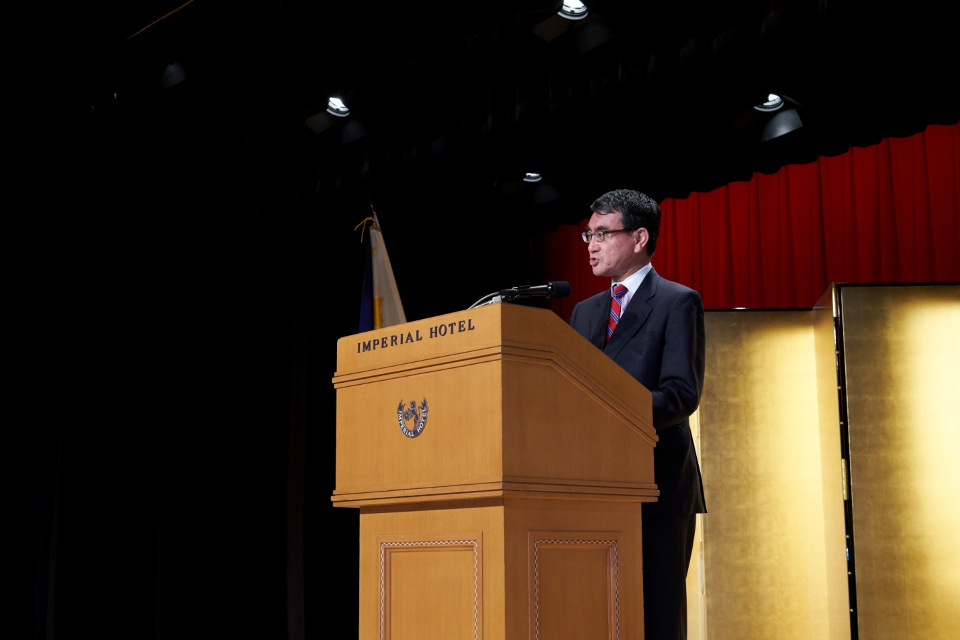 The celebration continued with musical performances from Filipino singer/songwriter/actor Mr. Ogie Alcasid and The Voice Philippines Finalist Ms. Monique Lualhati. END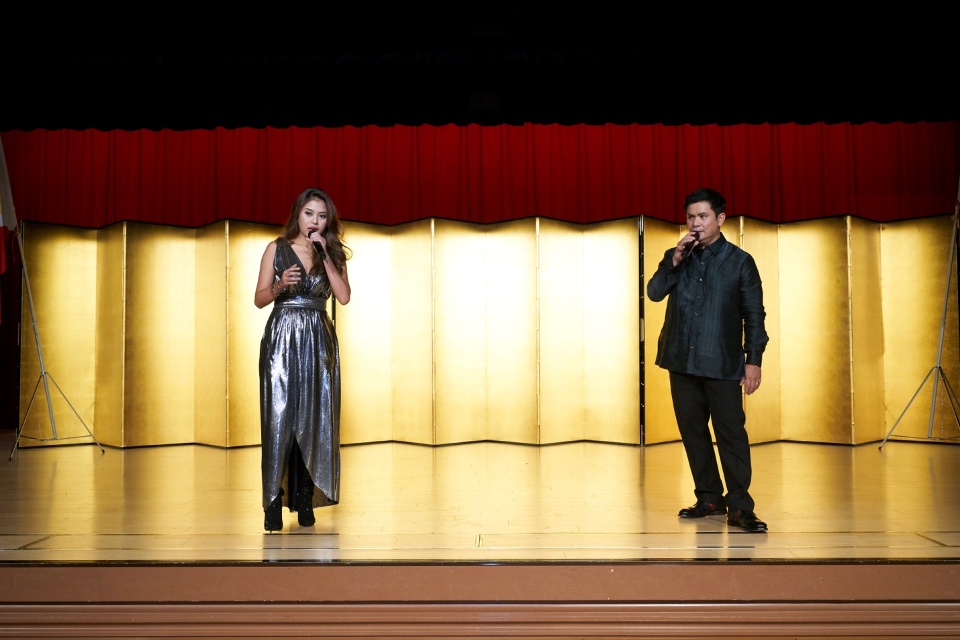 Photo Credit: Mr. Jason Conde / JC Studios Japan