Ambassador Garcia-Albano Encourages PCCIJ To Promote Business Connections Between The Philippines and Japan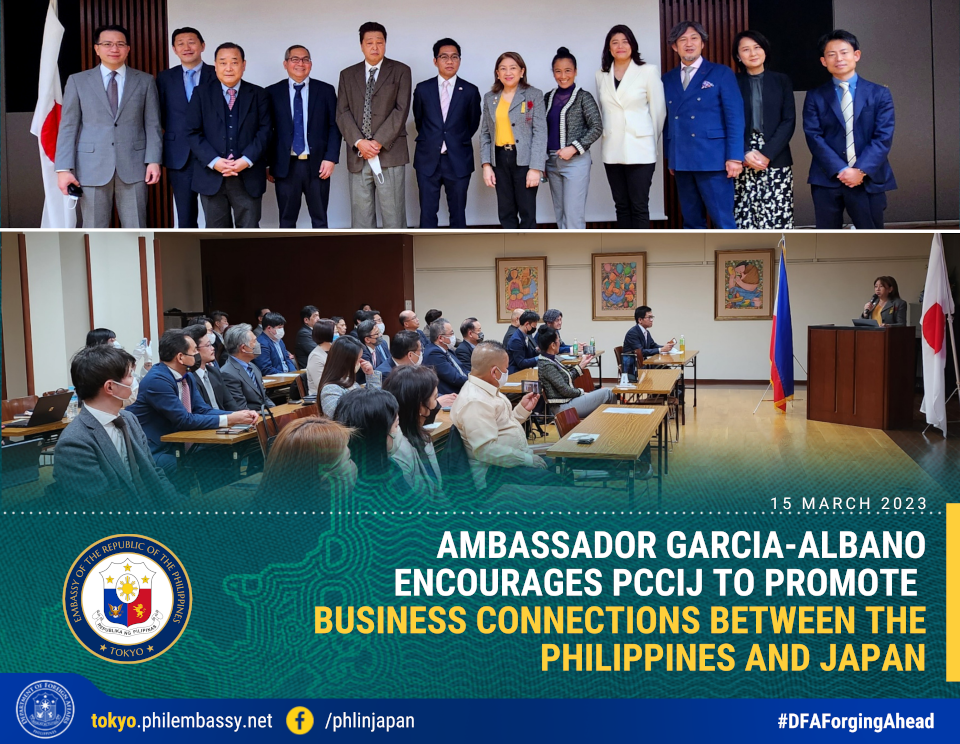 16 March 2023 – Ambassador-designate Mylene J. Garcia-Albano congratulated the Philippine Chamber of Commerce and Industry in Japan (PCCIJ) during its first face-to-face general membership meeting for the year held at the Philippine Embassy in Tokyo.
"I encourage PCCIJ to continue creating new business connections and lifelong friendships, which will promote the deepening and the strengthening of the ties between Japan and the Philippines," the Ambassador-designate remarked.
PCCIJ is a chamber recognized by the Japan Ministry of Trade and Industry and has about 50 corporate members.