The Philippine Embassy in Japan and Sentro Rizal – Tokyo Join The Nation in Celebrating the National Indigenous People's Month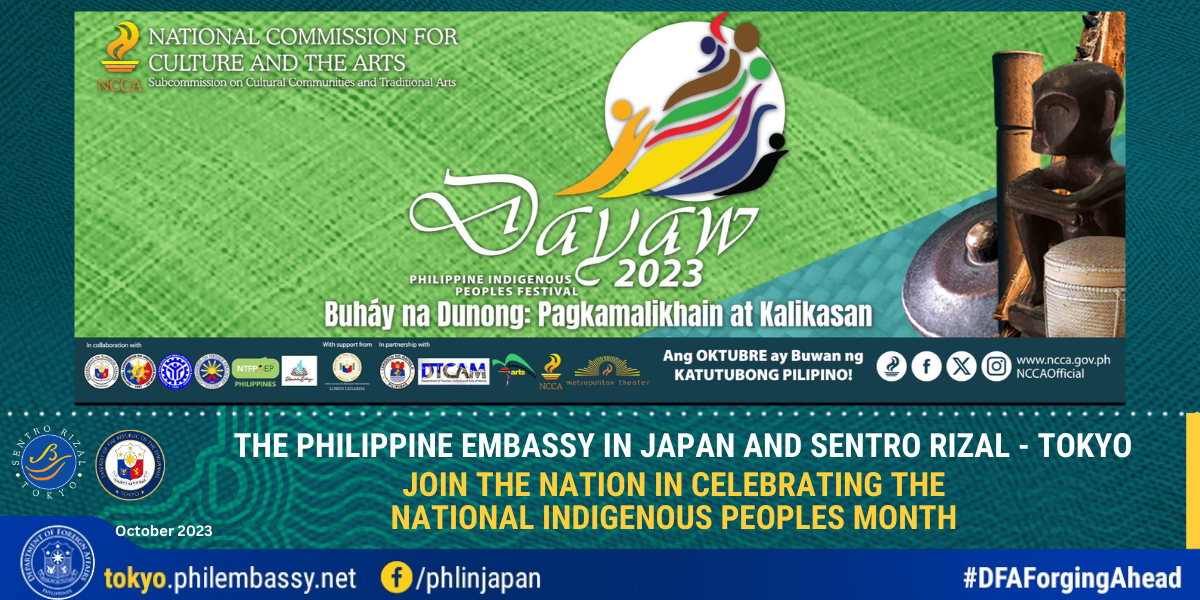 October is Indigenous Peoples Month pursuant to Presidential Proclamation no. 1906 s. 2009, which is also in line with the 20th anniversary of the 2003 Convention for the Safeguarding of Intangible Cultural Heritage. This year, the theme "Buhay na Dunong: Pagkamalikhain at Kalikasan" (Living Heritage: Creativity and Nature) highlights how both the IPs creativity and nature's richness sustain our living heritage.
Maki-Dayaw na at samahan kaming ipagdiwang ang buhay na dunong ng ating mga kapatid na katutubo!
To know more about this celebration, please visit this site: https://fb.watch/nrCfmJbPPh/
#SentroRizalTokyo
#Dayaw2023
#BuhayNaDunongPagkamalikhainAtKalikasan