Secretary Soliman and Netherlands Foreign, Trade and Development Cooperation Minister Discuss International Coalition for Integrated Delta Management and Resilience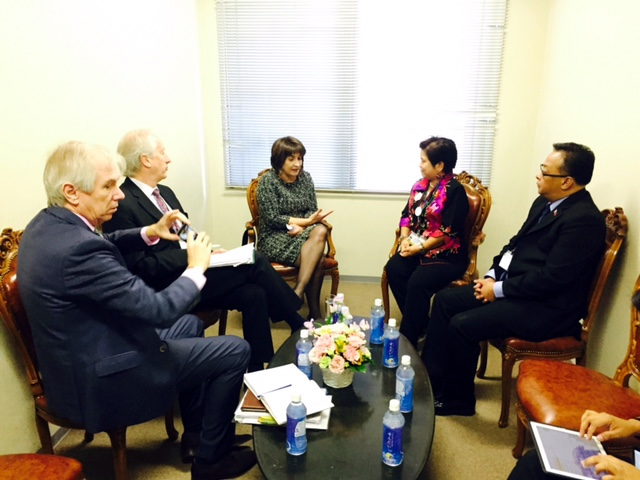 15 March 2015, Sendai – Social Welfare and Development Secretary Corazon "Dinky" Soliman (2nd from right) discussed with Ms. Lilianne Ploumen, Minister of Foreign Trade and Development Cooperation of the Netherlands (3rd from right), the proposal of the Netherlands for an international coalition for integrated delta management and resilience in relation to disaster risk and reduction (DRR) efforts of governments.
Secretary Soliman, who is Head of the Philippine
Delegation to the 3rd United Nations World Conference on Disaster Risk Reduction (3WCDRR), 14-18 March 2015, Sendai, Japan, held talks with Minister Ploumen on the sidelines of the 3WCDRR in the Sendai International Conference Center. Minister Ploumen is the Head of the Delegation of The Netherlands to the UN Conference.
As part of the goal of the WCDRR to develop the Post-2015 Disaster Risk Reduction Framework, the Governments of The Netherlands, Colombia and Japan, are developing the Delta Coalition, an initiative to bring together governments and other stakeholders to focus on delta regions, such as the Philippines which has a number of river deltas with a dense population. Deltas are a unique area of concern for many countries that are facing unprecedented pressures from population growth and climate change.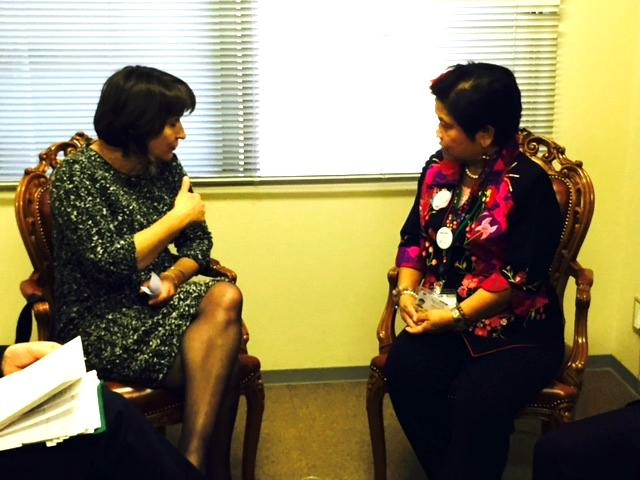 Minister Ploumen invited Secretary Soliman and members of the Philippine Delegation to the forum "Building an international coalition for integrated delta management and resilience" on 16 March 2015 at the Tohoku University in Sendai.
Secretary Soliman indicated her interest in the forum in line with the concerns of the Philippines to provide DRR measures for residential areas located on or near river deltas in the provinces. The Secretary expressed interest on integrated DRR management measures to address hazards in populated deltas such as floods and drought.
The forum will be a working meeting amongst interested delegates to the 3WCDRR to take stock of what already exists in addressing the issues of delta regions, determine how the Delta Coalition will add value, discuss what will be the characteristics of such a coalition and develop a future roadmap for its development and implementation. END