Filipina Junior High School Student Tops Nippon TV Singing Competition, Donates JPY300,000 for Typhoon Yolanda Survivors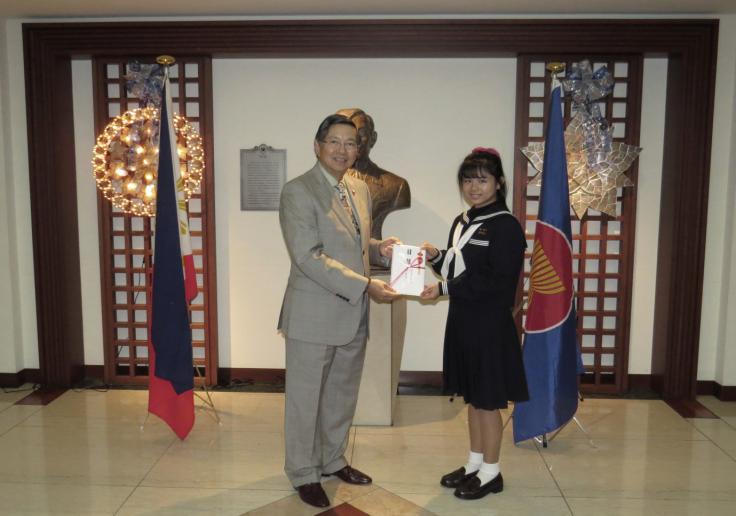 (Tokyo, Japan) – Talent and generosity is what best describes Analyn Almerino, a fourteen-year old junior high school student from Tokushima Prefecture who just recently visited the embassy to make her contribution for the survivors of super typhoon Yolanda.
Besting over 6,000 preliminary contestants from all over Japan, Analyn topped the remaining eight finalists to become the champion of Channel 4 Nippon Television's " Zennihon Kashou-ryoku Senshu-ken, Kashou-ou" (All Japan Singing Talent Competition – Singing King), aired live last December 9, 2013.
Accompanied by her stepfather, Analyn called on Ambassador Manuel M. Lopez just before the Christmas holidays to personally donate JPY300,000 from her cash prize for the benefit of the survivors of the typhoon Yolanda tragedy in the Philippines.
Analyn, who was brought to Japan by her Filipina mother, began singing since her primary school years. (-END)
(Photo by: M. Akim)