Advisory on PH Disaster Relief Efforts in the wake of Tropical Storm Haikui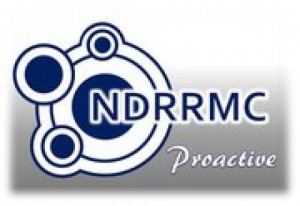 The southwestern monsoon (habagat) rains enhanced by Tropical Storm Haikui have not let up on key areas of Luzon and Metro Manila, with continuous rainfall exceeding the record set by 2009's Typhoon Ondoy (International name: Ketsana), bringing more than 2 month's worth of rainfall in the course of two days causing dams to overflow, massive flooding and landslides and killing 14 persons, displacing over 260,000 families or over 1.2 M people to date.
The National Disaster Risk Reduction and Management Center (NDRRMC) said that, while rescue and relief efforts are underway, resources are currently critical with evacuation centers and families in need of basic supplies.
Meanwhile, the Philippine Atmospheric, Geophysical, and Astronomical Services Agency (PAGASA) forecasts that the continuous heavy downpour is expected to last until Thursday. As of August 8, the southwestern monsoon continued to bring heavy rains over Luzon, including Metro Manila, provinces of Ilocos, La Union, Pangasinan, Tarlac, Zambales, Bataan, Pampanga, Bulacan, Rizal, Cavite, Laguna, Batangas, and the National Capital Region. Weather is expected to gradually improve by August 9.
The general public is advised of the following details and guidelines:
Cash donations may be sent to the following:
National Disaster Risk Reduction and Management Center (NDRRMC)
Account Name:
NDRRMC Donated Funds
Account Numbers:
0435-021927-030 (Peso Account);
0435-021927-530 (Dollar Account);Swift Code: DBPHPHMM
Account#
36002016
Address:
Development Bank of the Philippines (DBP), Camp Aguinaldo Branch, PVAO Compound, Camp Aguinaldo Quezon City, Philippines 1110
Contact Person:
Ms. Rufina A. Pascual
Collecting Officer NDRRMC
Office of Civil Defense, Camp Aguinaldo, Q.C.
Contact Nos:
(632) 421-1920; 911-5061 up to 65 local 116
Email:
accounting@ocd.gov.ph ; website: www.ndrrmc.gov.ph
Department of Social Welfare and Development (DSWD)
Account No.
3124-0055-81
Bank branch address:
Land Bank of the Philippines, Batasan, Quezon City, Philippines
Contact Person:
Ms. Fe Catalina Ea, Cash Division
Contact Nos.
(632) 931-8101 local 226; cell phone (632) 918-628-1897
Website:
www.dswd.gov.ph
Philippine Red Cross (PRC)
PRC has a web facility for sending donations to various banks.
www.redcross.org.ph; Tel. (632) 527-0000
Bank Accounts for Donations
Banco De Oro
Peso: 00-453-0018647
Dollar: 10-453-0039482; Swift Code: BNORPHMM
Metrobank
Peso: 151-3-041631228
Dollar: 151-2-15100218-2; Swift Code: MBTCPHMM
Philippine National Bank
Peso: 3752 8350 0034
Dollar: 3752 8350 0042; Swift Code: PNBMPHMM
Union Bank of the Philippines
Peso: 1015 4000 0201
Dollar: 1315 4000 0090; Swift Code: UBPHPHMM
Per PRC website, "For your donations to be properly acknowledged, please fax the bank transaction slip to PRC nos. +63.2.527.0575 or +63.2.404.0979 with your name, address and contact number."
Donations in Kind may be sent to:
DSWD National Resource Operations Center (NROC)
Address: DSWD, Chapel Road, Pasay City Philippines.
Contact person: Ms. Francia Fabian (632) 918-930-2356
The NDRRMC and DSWD have not yet specified what types of in-kind donations are needed; however donors may send meals-ready-to-eat (MREs-no need for cooking) and bottled water. Donation of used clothing is discouraged per DSWD AO No. 06-2010.
Further updates may be obtained from the NDRRMC website: www.ndrrmc.gov.ph