Announcement: Diskubre Tour – 03 to 13 January 2020
The Department of Foreign Affairs' (DFA), in cooperation with the Department of Tourism and other agencies and/or local government unit (LGU's), is pleased to invite all Filipinos and persons with Filipino lineage aged 18-40 years old to participate in the Diskubre Tour to be held from 3 to 13 January 2020.
Diskubre is an immersion tour for second-generation Filipinos and young foreign-born Filipinos which aim to promote a deeper appreciation of Filipino heritage, and a spirit of giving back to the motherland.
Young participants are allowed provided they are accompanied by their parents throughout the tour.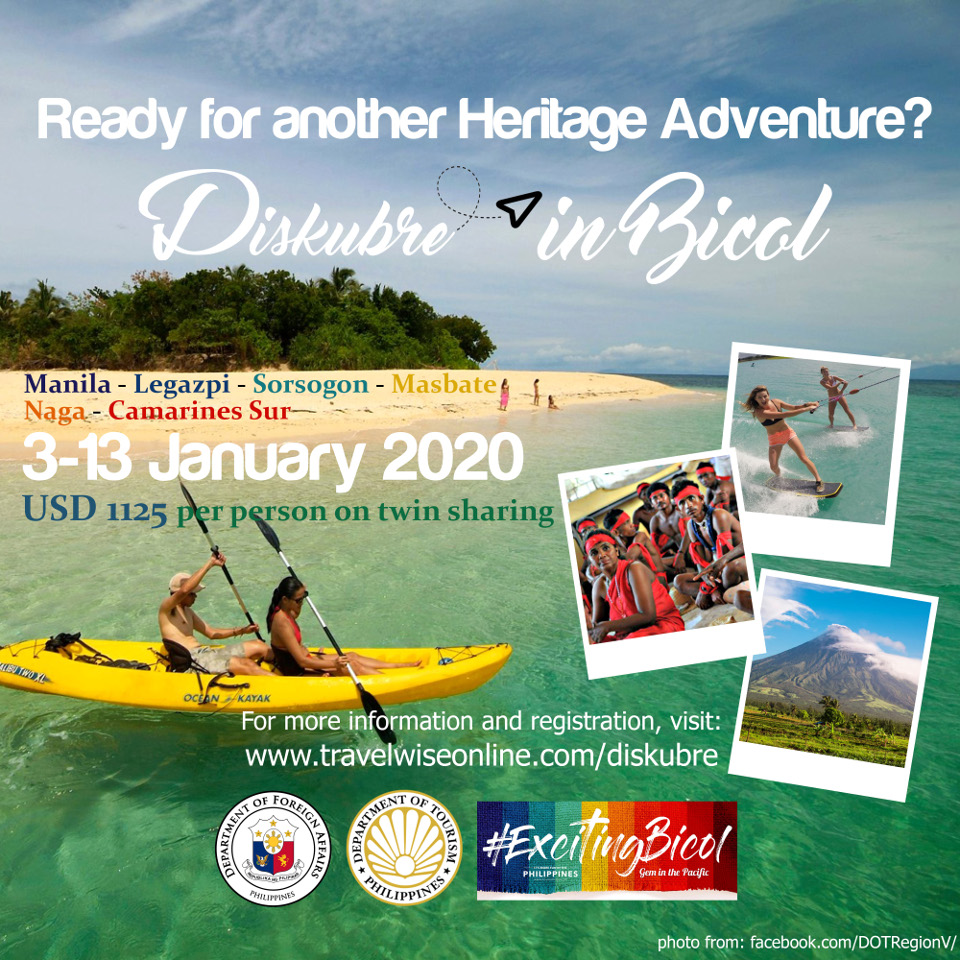 Registration is online via www.travelwiseonline.com/diskubre. Visit the page to reserve a slot and wait for confirmation from the travel supplier. Instructions for payment and ticketing will be sent through email by Travelwise. Registration deadline is on 31 October 2019.
Travelers are responsible for airfare, insurance, and other incidental expenses outside the tour program.