The Philippines Participates in the 57th Annual Session of the Asian-African Legal Consultative Organization
26 October 2018 – Headed by DFA Assistant Secretary for Legal Affairs J. Eduardo Malaya, a delegation from the Philippines participated in the 57th Annual Session of the Asian-African Legal Consultative Organization (AALCO), held in Tokyo from 08 to 12 October 2018.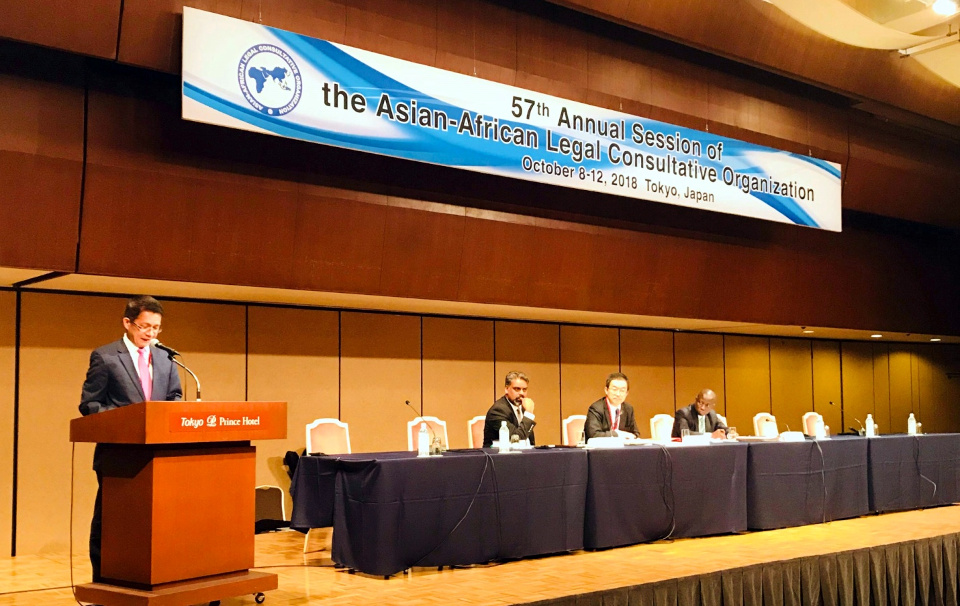 In his statement delivered during the second general meeting of the AALCO member-states, Assistant Secretary Malaya articulated the Philippines' commitment and contribution to promoting the rule of law, one of the highlights of which was the adoption of the Manila Declaration on the Peaceful Settlement of International Dispute in 1982.
He briefed AALCO delegates on the Philippine hosting in 2017 of the Colloquium on International Law Issues and, the publication of its proceedings in the revived Philippine Year Book of International Law. Other milestones for the Philippines included its recent accession to The Hague Conference on Private International Law (HCCH) Apostille Convention; he shared how the Philippines is looking at pursuing accession to the Service Convention and to the Framework Agreement on the Facilitation of Cross-Paperless Trade in Asia and the Pacific.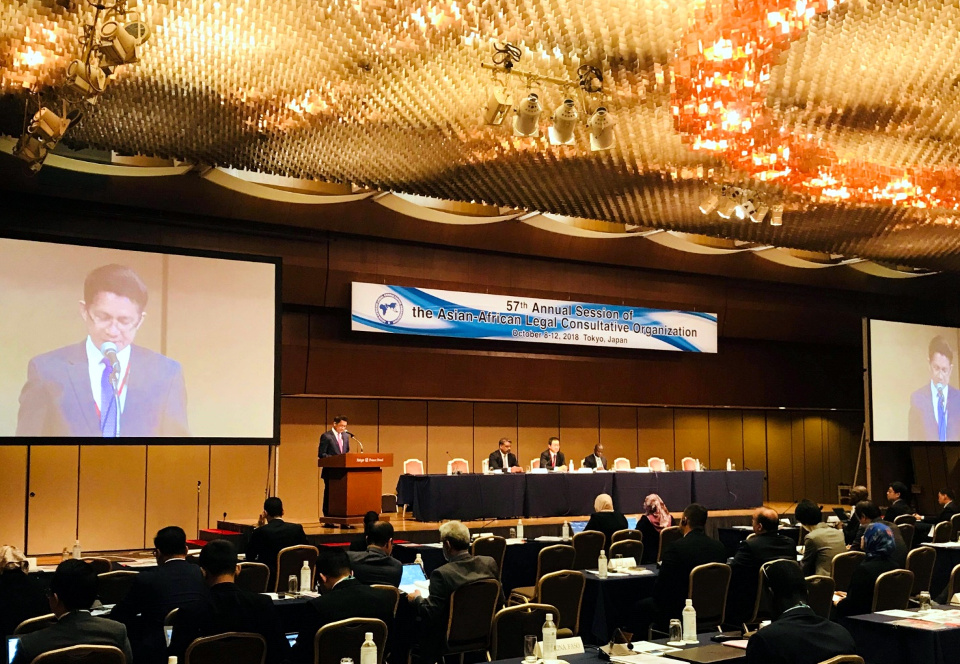 As a former member-state, the Philippines hosted the 35th Annual Session of AALCO in Manila in 1996. Assistant Secretary Malaya expressed interest in re-engaging developing countries through AALCO and exchanging views on issues under international law. He also conveyed the Philippines' interest in learning more about AALCO's future projects and roadmap, and observed that AALCO can support the quest for an independent foreign policy, a fundamental belief of the Philippine Government.
The 57th Annual Session of AALCO was participated in by 37 member-states and 6 observer states including the Philippines, and other international organizations.
A product of the historic Bandung Conference, AALCO started as an intergovernmental committee where states pledged to work together in the promotion of international law. It evolved into an organization and was subsequently known as AALCO through a decision taken by its member states in 2001 at the 40th Annual Session in New Delhi.