Makati City Government and AIM Officials Calls On The Philippine Ambassador
On 10 October 2017, six (6) Makati City government officials, led by Councilor Grazielle Iony De Lara-Bes, paid a courtesy call on H.E. Mr. Jose C. Laurel V, Philippine Ambassador to Japan. They were accompanied by Prof. Manuel J. de Vera and Ms. Perla Pastrano of the Asian Institute of Management.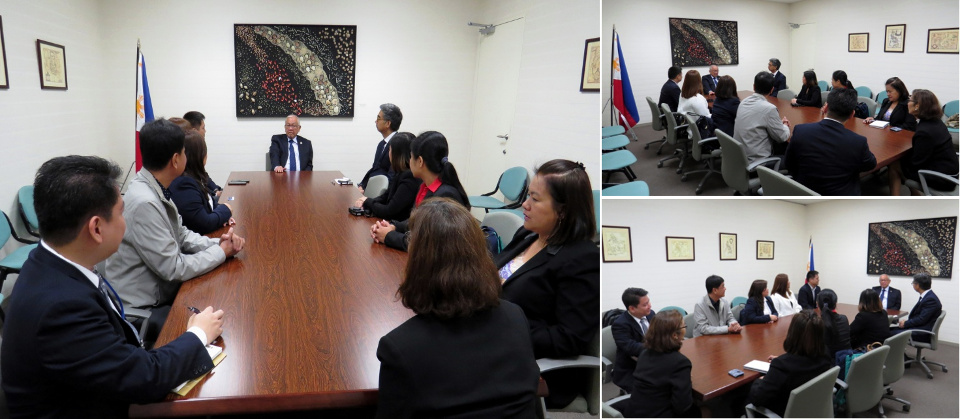 Makati City government officials are currently undertaking AIM's Local Housing Board Executive Leadership and Management Program. This customized program aims to develop leadership skills of participants by exposing them to best practices of target countries, which would advance public welfare and public service.
To complement formal academic discussions, AIM also organized a study visit to Kanto-based agencies/organizations involved in addressing housing and urban development challenges. The AIM also conducted a similar study visit to Singapore.
—–END—–