ADVISORY:Accreditation Of Media Entities, Election Observers or Monitors and Civil Society Members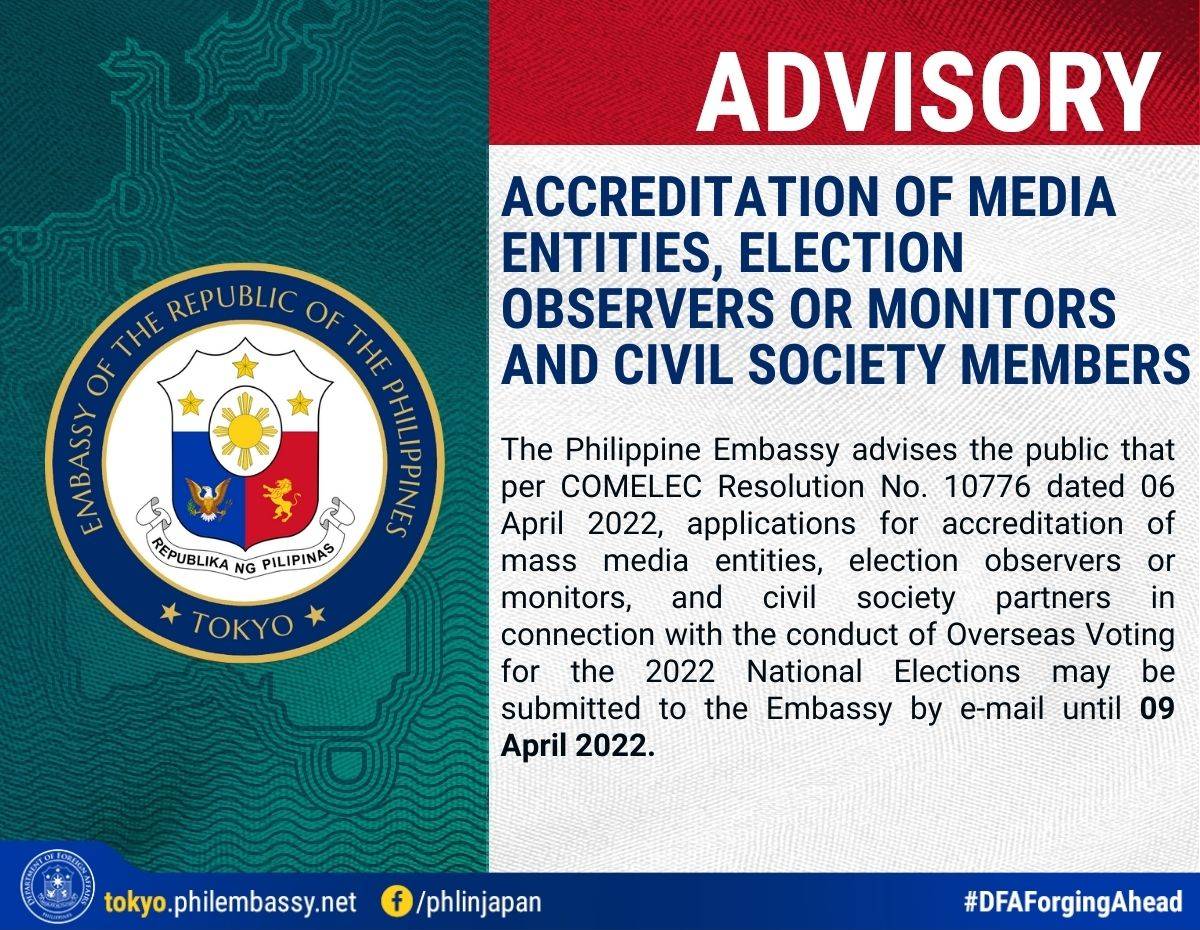 The following are eligible to apply for accreditation:
Mass Media entities- refers to local media, international media and other media that intend to report on the conduct of the 2022 National Elections overseas.
Election observers- refers to those who will be exclusively observing or monitoring the conduct of the 2022 National Elections in the Foreign Service Posts.
Civil Society Partners or Volunteers – refers to overseas Filipino communities, governmental organizations and civil society groups.
General Requirements for Accreditation:
Accomplished Accreditation Application Form;
Two (2) photographs measuring 2 inches by 2 inches or 5 cm. by 5 cm., recently taken in the last six (6) months;
An endorsement letter from the organization they are representing.
For mass media entities, an endorsement from the appropriate officer of the newspaper company, television station, radio station
internet company, broadcast entity, or film distributor which employs the applicant or has committed to air, distribute, or commission the work; and
In case of freelancers, a valid assignment letter from the bona fide media organization for which the freelancer is on assignment
or proof of his/her previous accomplishments that are highly visible, repected, and widely-recognized.
For submission of accreditation requirements or any inquiries related to this, kindly email us at dcm@DELETEphilembassy.net and vote@DELETEphilembassy.net.
Deadline of submission of requirements: 09 April 2022