University of Bohol Ties Up with Tokyo-based Hospitality Company for Filipino Students' Internship Program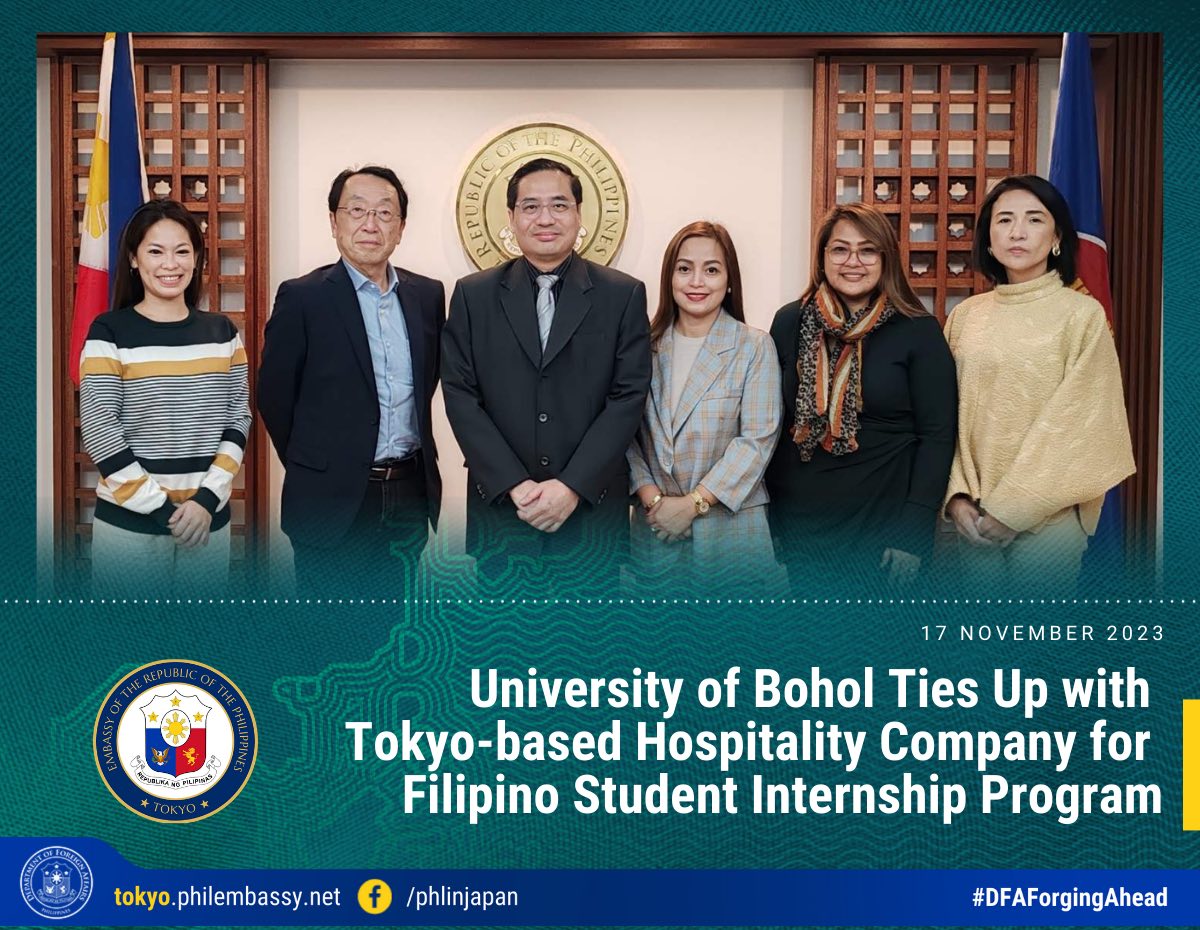 Philippine Embassy received the Officials from the University of Bohol and the Representative from Tokyo Hotels and Resorts Co. Ltd. On 17 November 2023 in the Embassy.
Charge d' Affaires Robespierre L. Bolivar welcomed the University Officials headed by Ms. Riva Eva M. Sevilla, Vice President for Administration; Ms. Jane Doren A. Bungabong, Dean of the College of Hospitality Management, Tourism, and Nutrition; Ms. Beryl Elizabeth B. Lupot from the Office of the University President; Ms. Sally Fukuoda and Mr. Ito Masahiro of the Tokyo Hotels and Resorts Co. Ltd.
During the call, the university officials and Tokyo Hotel representatives provided a background on the internship program between the two institutions through the guidance of the Commission on Higher Education (CHED). CDA Bolivar assured the university's officials of the Embassy's support and assistance to the first batch of interns whose 90-day internship programs will commence in the first quarter of 2024. The university expressed its appreciation for the Embassy's commitment while Mr. Ito of the Tokyo Hotels and Resorts Co. expressed his hope that the internship opportunities would equip and provide the students with appropriate skills to outperform in the hospitality industry.