The ASEAN Committee in Tokyo Holds Its Family Day 2023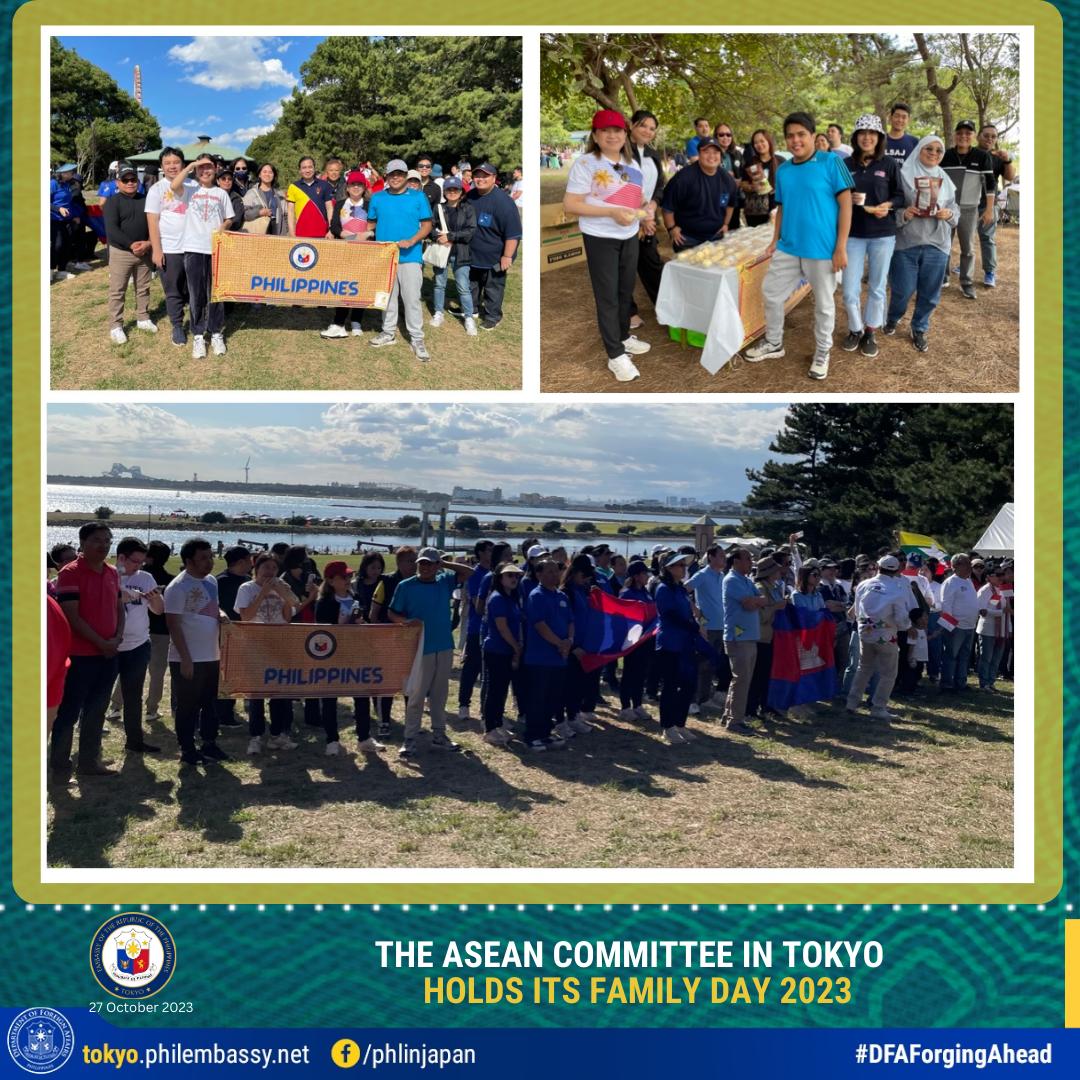 The Philippine Embassy joined the members of the ASEAN Committee in Tokyo (ACT) in participating in the annual ACT Family day held on 21 October 2023 at Kasai Rinkai Park in Edogawa. The Embassy of Singapore hosted this year's Family Day.
Philippine Embassy officials, led by Philippine Ambassador Mylene J. Garcia-Albano, with their family members got to participate in various sports such as corn hole competition, air badminton and crossminton. The Philippines won the second place in the air badminton games.
Food from various ASEAN countries were also shared during the lunch break. The Philippines featured its enseymada, palitaw, taro chips and banana chips.
The ACT Family day continues to be an opportunity to further strengthen the camaraderie among the members of ACT.