Philippines-Japan Friendship: A Bond That Continues To Deepen Over Time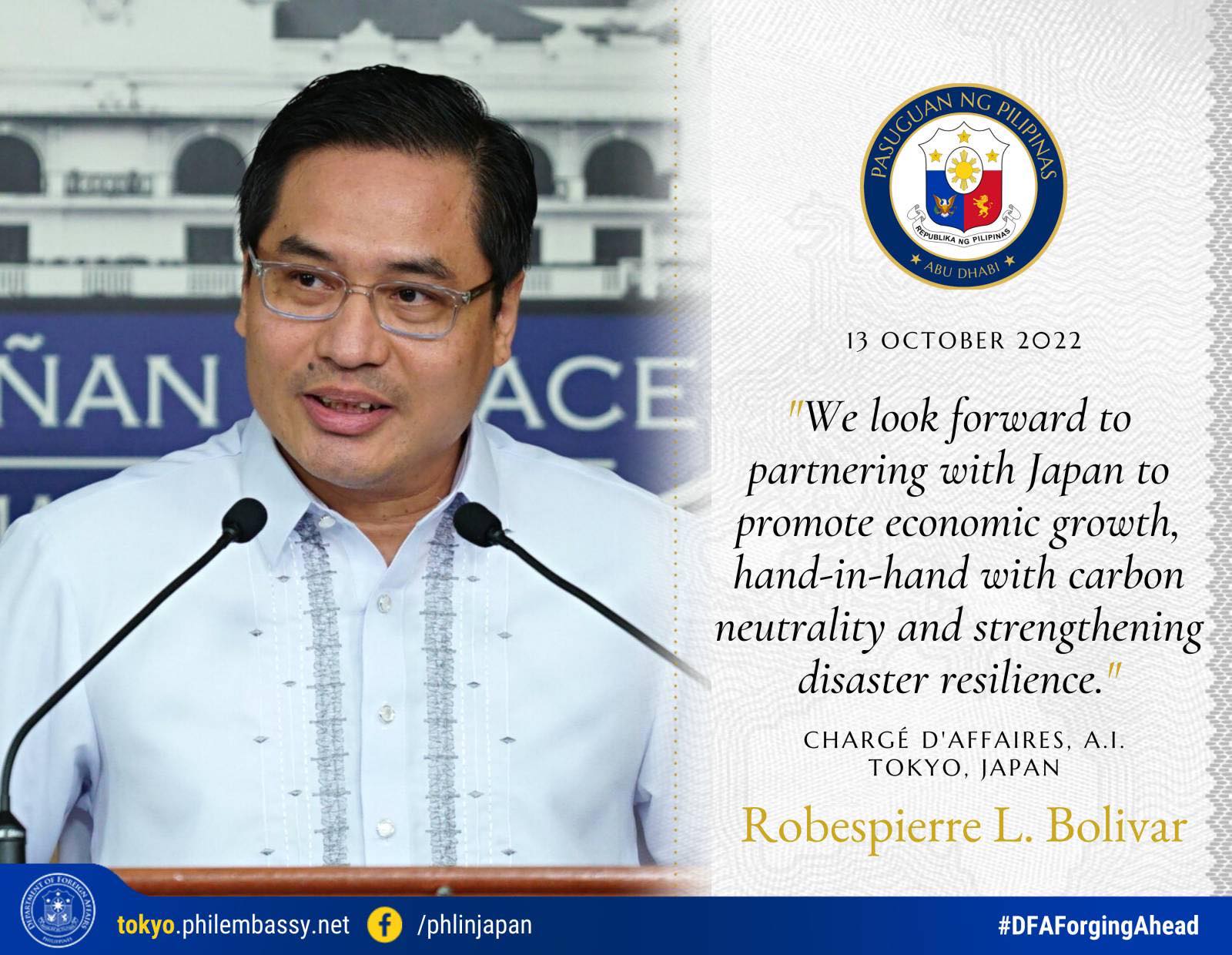 October 2022 – In an interview with the Synergy Media Specialists (SMS) Bridges for the Philippine Report 2022, Philippine Embassy in Japan Chargé d'Affaires Robespierre L. Bolivar stated that the "ties between the Philippines and Japan have gone from strength to strength" since the normalization of diplomatic relations between the two countries in 1956.
As part of its efforts to raise awareness and appreciation of the Philippines in Japan, the Embassy adopted innovative strategies during the COVID-19 pandemic, including maximizing social media tools in lieu of in-person activities. The Embassy also continued to actively promote Philippine interests in a variety of sectors, including infrastructure development, trade and investment, defense, security, and marine cooperation, science and technology collaboration, human resource development, Mindanao development, and other areas of mutual interest. CDA Bolivar emphasized that the Philippines "looks forward to partnering with Japan to promote economic growth, hand-in-hand with pursuing carbon neutrality and strengthening disaster resilience."
When asked what opportunities would bring Japan and the Philippines closer together in terms of cultural and business ties, CDA Bolivar quoted President Ferdinand Marcos, Jr.'s statement that Filipinos are the Philippines' "special envoys" to their adoptive countries. "As such, the Embassy intends to further strengthen our existing cooperation with our Filipino community in Japan to promote Philippine culture, arts, and tourism through both in-person and online activities," he added.
The Philippine report may be accessed through https://info.japantimes.co.jp/international-reports/sms/ while the interview at https://sms-bridges.com/a-bond-that-continues-to-deepen-over-time/.