Philippine Embassy Welcomes Philippine Navy Officials Visiting Japan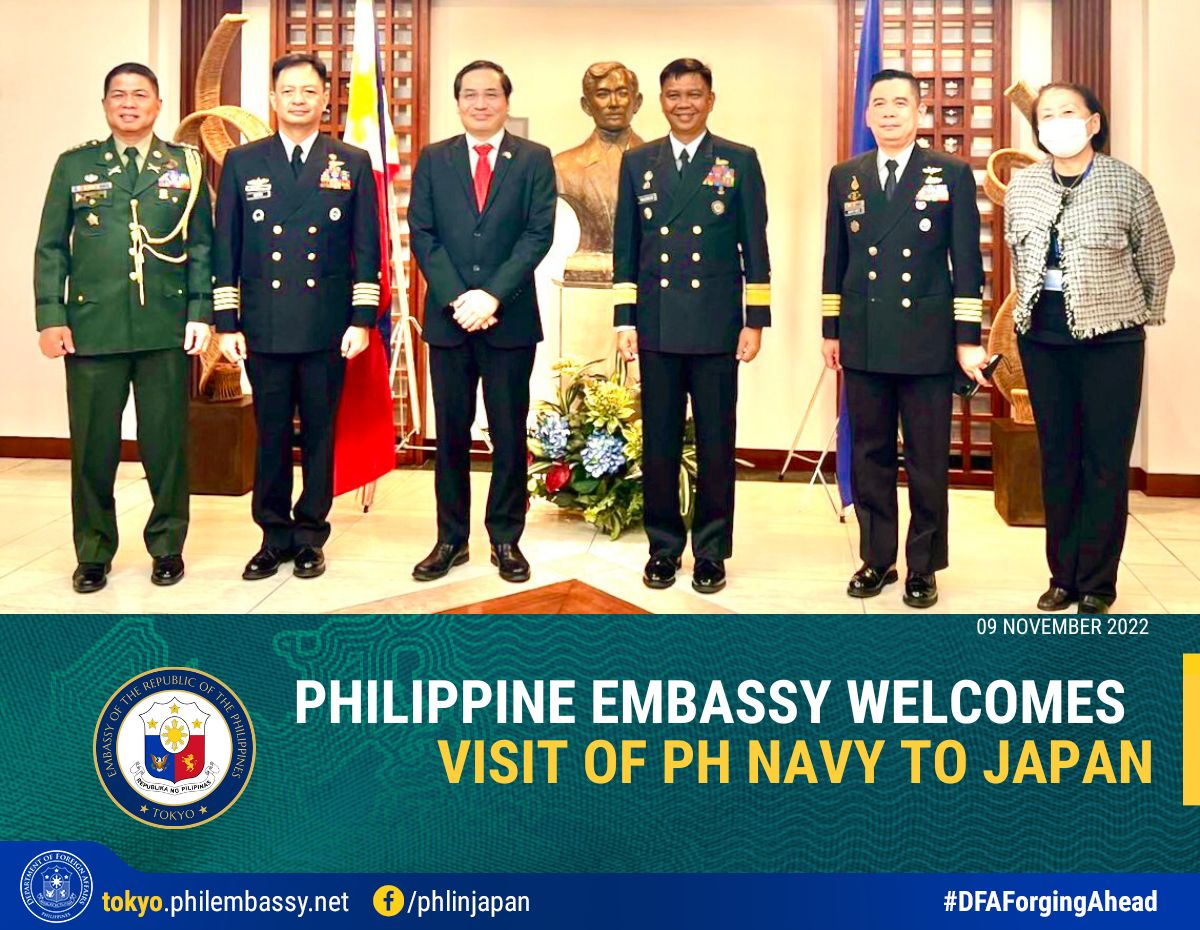 Philippine Embassy in Japan Charge d'Affaires (CDA) Robespierre L. Bolivar welcomed the Vice Admiral of the Philippine Navy Cesar Bernard Valencia to the Embassy on 10 November 2022. The Navy delegation and the Embassy participated in the recently concluded International Fleet Review 2022 and the 18th Western Pacific Naval Symposium hosted by Japan in Yokohama from 06 to 10 November 2022.
In the photo (from left to right) are the Defense and Armed Forces Attache Colonel Randy Espino, Capt. Emilio G. Orio Jr PN (GSC), Philippine Embassy CDA Robespierre L. Bolivar, Rear Admiral Caesar Bernard N. Valencia (PN), Capt. Nerelito P. Martinez, PN (GSC), and Embassy Minister Evangeline Ducroqc.