Philippine Embassy Welcomes Ms. Nicole Borromeo, The Philippines' Candidate For Miss International 2023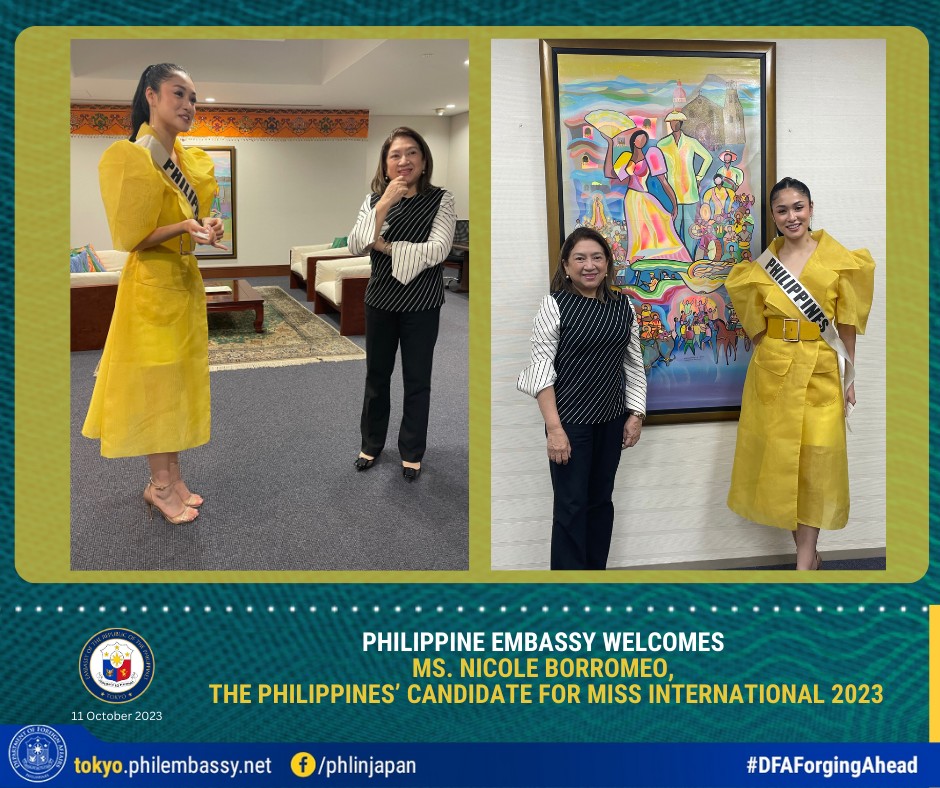 On 10 October 2023, Ms. Nicole Borromeo, the Philippines' candidate for Miss International 2023 called on Ambassador Mylene J. Garcia-Albano at the Philippine Embassy in Tokyo.
During the call, Ms. Borromeo shared how she appreciated the warm welcome she received from members of the Filipino community since she arrived in Japan. She also expressed her hope of bringing pride to the Philippines in the upcoming pageant.
Support for Ms. Borromeo can be given by voting for her after downloading the Miss International App. The leading delegate with the highest number of votes from the App from the three clusters – "Asia and Oceania," "Europe," and "Africa" will automatically be included in the Top 15 during the pageant.
Information about tickets to this event is available at the Miss International website (https://www.miss-international.org/). The Miss International Beauty Pageant 2023 will hold its coronation night on 26 October 2023 in Tokyo, Japan.