Philippine Embassy in Tokyo, Japan Conducts Consular Mission in Akita Prefecture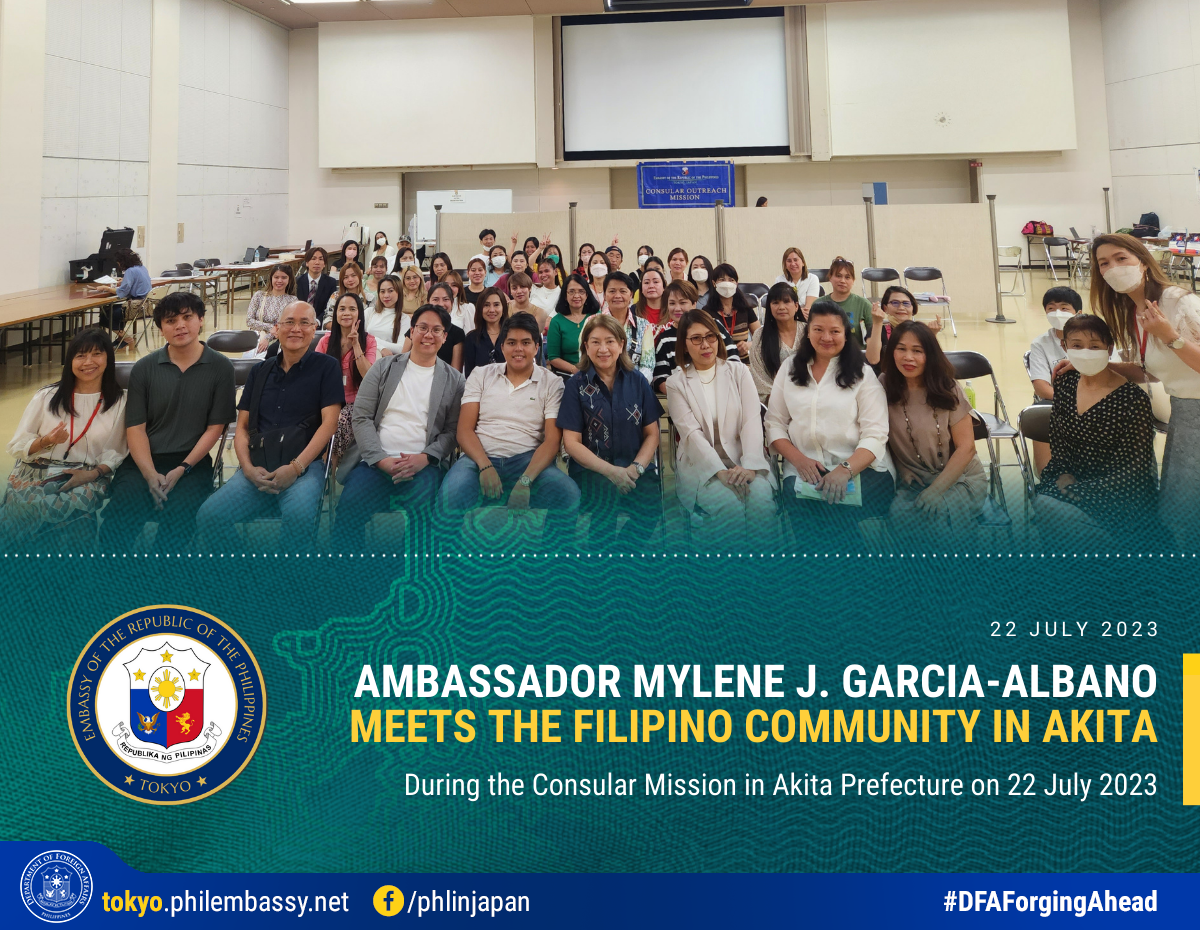 Ambassador Mylene J. Garcia-Albano met with the Filipino community during the Embassy's Consular Mission in Akita Prefecture on 22 July 2023.
The community was composed of Filipinos from Akita, Aomori, Iwate and Miyagi Prefectures. In her speech, the Ambassador reminded the community of the Embassy's continued commitment to their welfare. The Ambassador also discussed the Bisita Be My Guest (BBMG) Program of the Department of Tourism.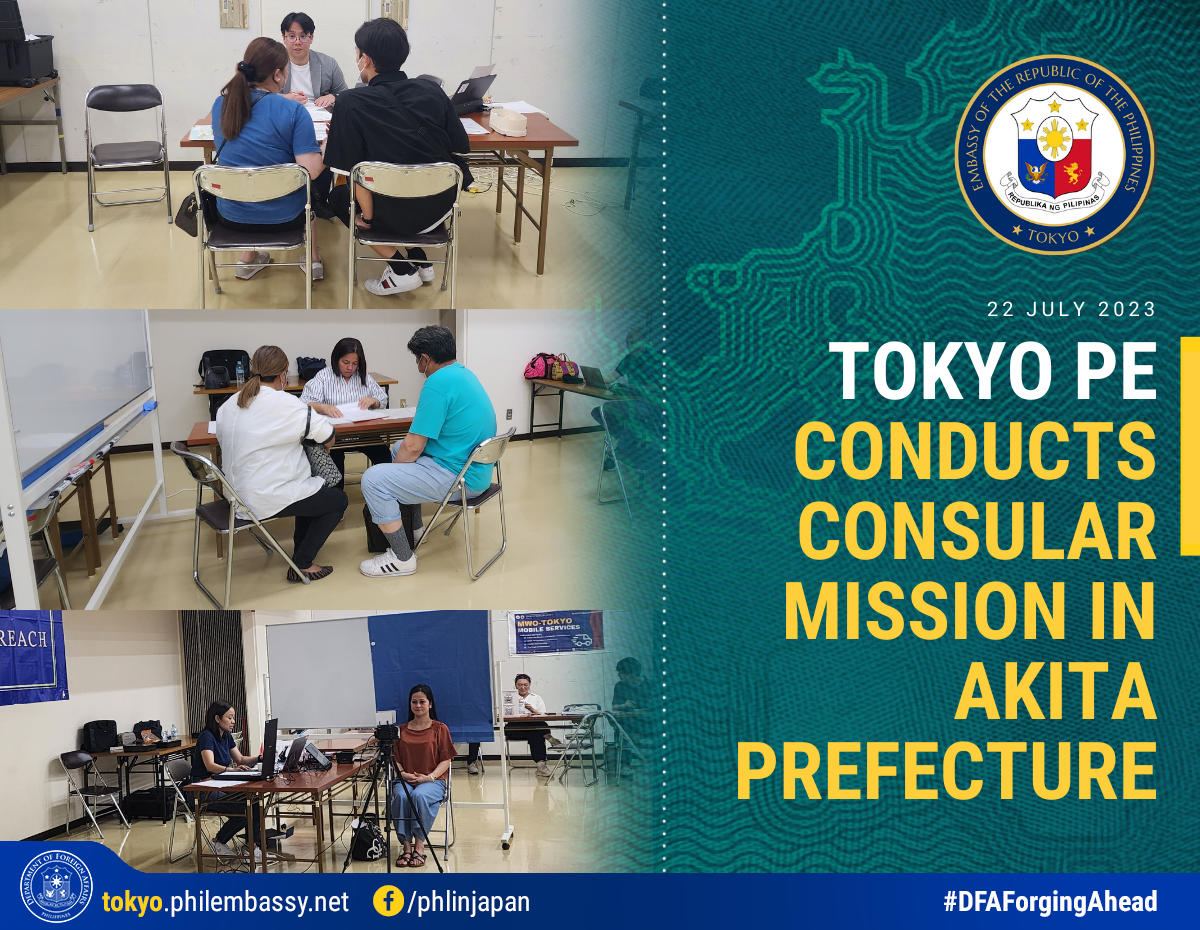 As part of the program, the Ambassador handed over to the representatives of the community the copies of the book "Bridging the Gap" which won the Print Journalism Award – Best Book (Non-Fiction/Guide) at the Commission on Overseas Filipinos' 2021 Migration Advocacy and Media Awards. The award-winning guide book aims to assist Filipinos in adapting to life in Japan.
The Consular Mission team was also accompanied by the Migrant Workers Office in Tokyo, Japan, headed by the Labor Attaché Mr. Ramon Lamberto C. Pastrana, and Welfare Officer Mr. Geronico M. Herrera, who spoke on the various services and benefits that their office can offer to Filipinos in Japan.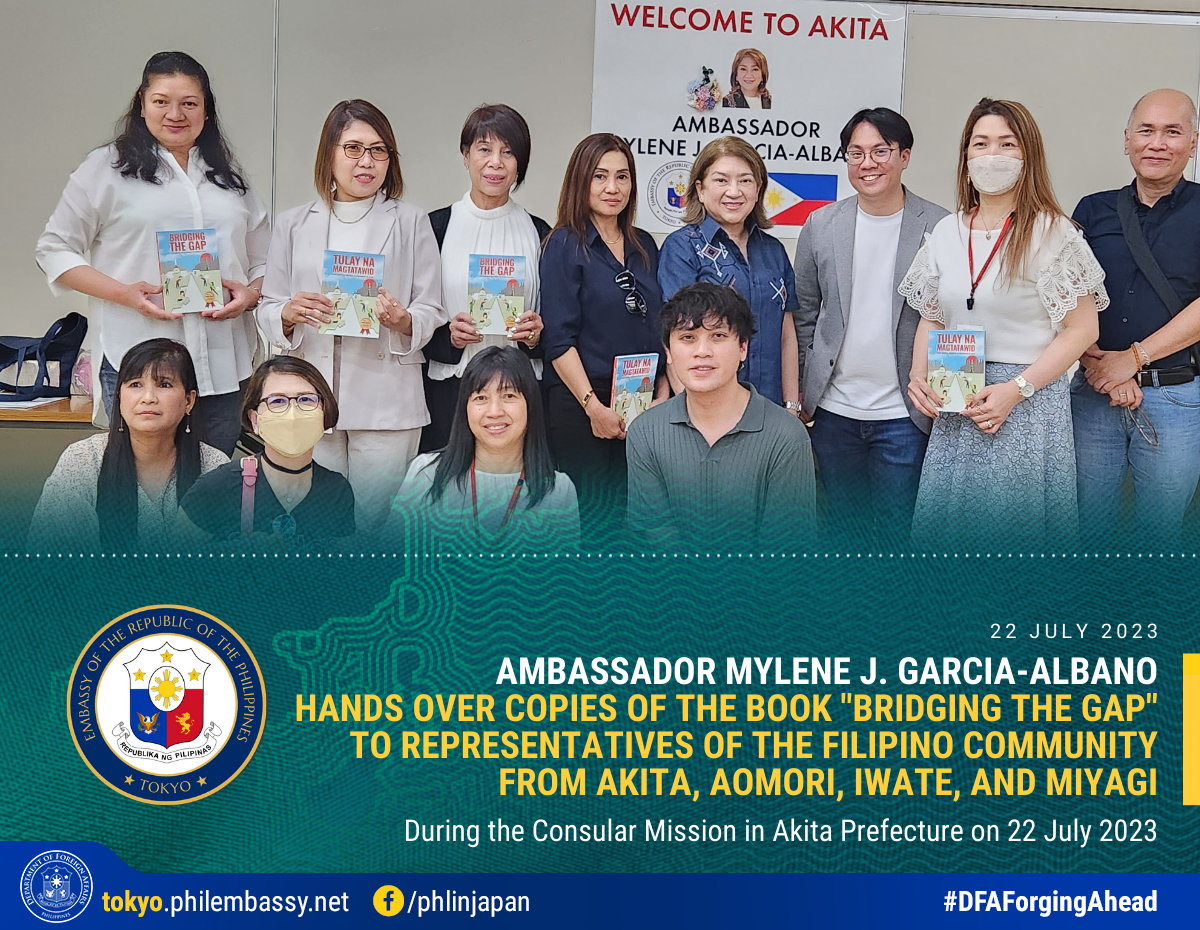 The Embassy was able to assist Filipinos living in Akita, Aomori, Iwate and Miyagi Prefectures with its various consular services, which included Overseas Voters registration.
On 23 July 2023, the Ambassador joined the Filipino Community in celebrating Holy Mass in the Akita Catholic Church. A Filipino Mass is celebrated by Father Frederic I Roa Lauricio every fourth Sunday of the month.