Philippine Embassy Hosts 2022 ASEAN Family Day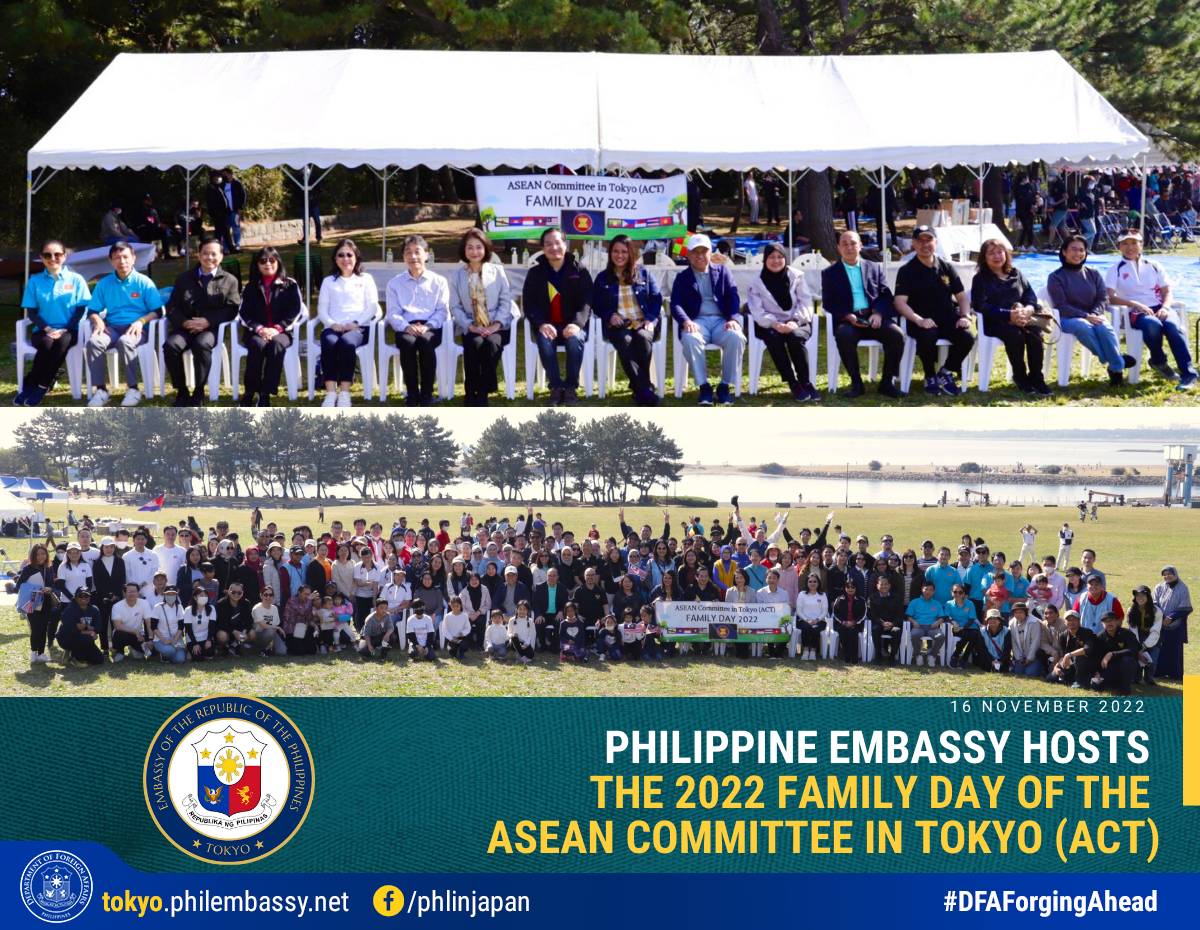 The Philippine Embassy in Japan organized the ASEAN Family Day on 12 November 2022 at the Kasai Rinkai Park in Edogawa, Tokyo after a two-year hiatus. Over 200 personnel and family members from all ten Embassies of the Association of Southeast Asian Nations (ASEAN) in Tokyo participated in the event, which featured games and cuisine from the ASEAN region.
Philippine Embassy Chargé d' Affaires (CDA) Robespierre L. Bolivar, who hosted the event, said in his remarks that, "the ASEAN Family Day is the most anticipated ASEAN event in Tokyo. Once a year, our families gather in the spirit of fun and friendship, providing a platform to further strengthen our bonds of camaraderie within the ASEAN region."
The games started off with a friendly Lawn Bowling Competition, participated in by the Ambassadors of the ASEAN Embassies and their representatives, as well as ASEAN–Japan Centre (AJC) Secretary General, Dr. Kunihiko Hirabayashi, who attended the event with his family as the Embassy's special guests. The competition was supervised by the Lawn Bowls Association Japan Kanto. Philippine Embassy CDA Robespierre Bolivar was declared the Lawn Bowling Competition Champion, while Lao Ambassador Phongsamouth Anlavan and Cambodian Ambassador Tuy Ry placed second and third, respectively.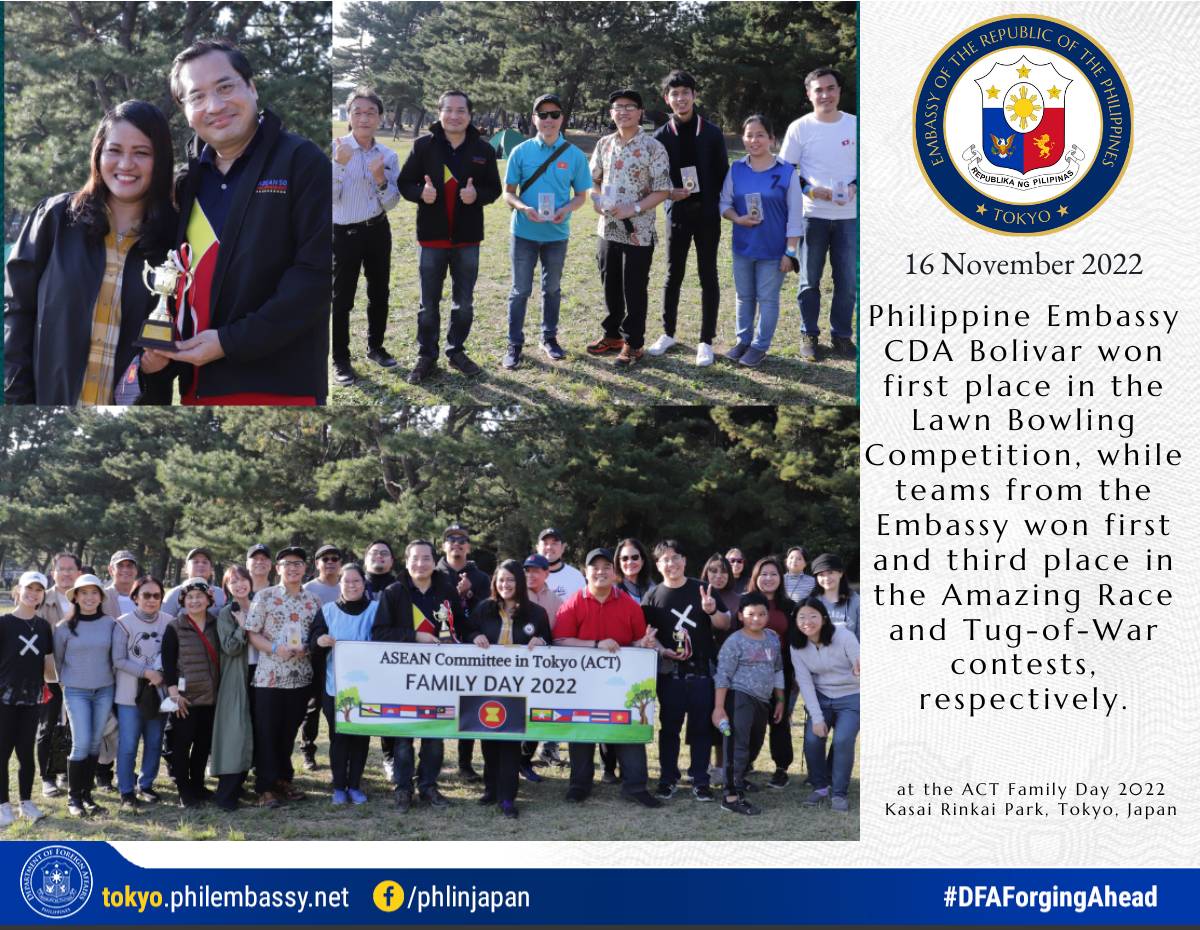 A workshop on Ikebana flower arrangement was held for the lady spouses and representatives of the heads of ASEAN Embassies. The workshop received very positive feedback from the participants who got to bring home the flower arrangements they created.
During the day, participants displayed skill and competitiveness in well-loved games, such as tug-of-war, water relay, and kids' relay. The Philippine Embassy promoted traditional Philippine Games, such as "sipa", "luksong-lubid", "holen", "tiyakad", "tumba-lata" and "Jakempoy" as pitstop challenges in its own version of the famous game "Amazing Race."