Philippine Embassy Encourages Filipino Scholars To Contribute To National Development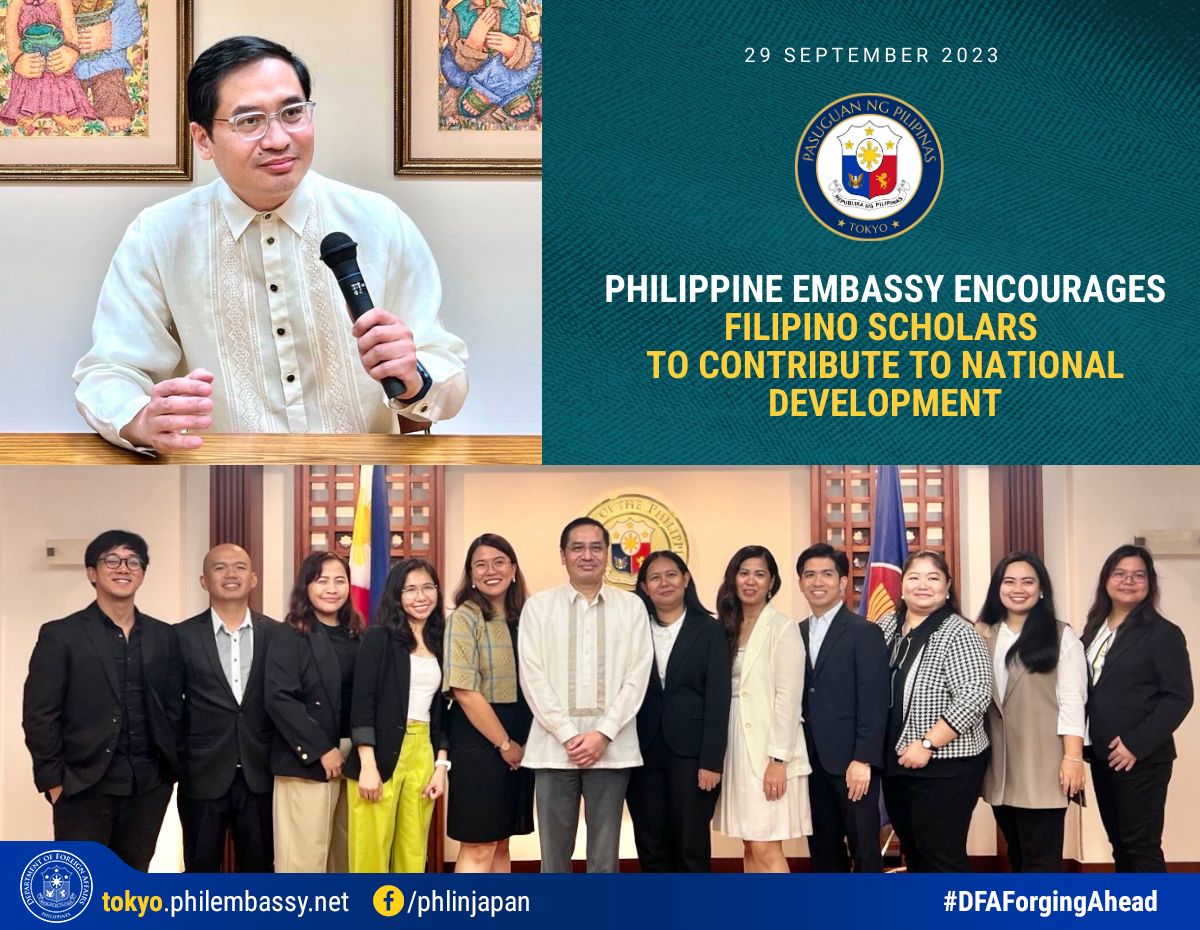 Philippine Embassy Chargé d'Affaires (CDA) Robespierre Bolivar congratulated 11 Filipino students who recently completed graduate degree programs in Japan during a meeting at the Embassy on 29 September 2023. The scholars had studied over the last two years in the fields of engineering, environmental science, public policy, and economics and represented various Philippine Government agencies.
During the meeting, CDA Bolivar discussed with the scholars the various research projects they undertook and how these could contribute to the Philippine government's current development efforts. The topics ranged from agriculture to trade and investment facilitation to disaster risk reduction and management.
The scholars obtained their Masters or Doctorate degrees from the University of Tokyo, Kobe University, Meiji University, Nagoya University, Rikkyo University, and the University of Hiroshima. Their studies were sponsored by the Japan International Cooperation Center and Japan Grant Aid's Human Resource Development Scholarship (JICE-JDS).